Life in New York under PAUSE
4 weeks of lockdown, and counting…
It has been 4 weeks since Governor Andrew Cuomo shut down non-essential businesses in New York. He would later expand it to the New York PAUSE, similar to many other governmental policies called lockdown, shelter-in-place, and the like. The new normal has become wearing masks & gloves during the rare times I leave my apartment: to Foodtown, BQE Liquor & Wines, Meathook, or for a walk around the neighborhood, trying my best to avoid the swarms of people in parks or huddled around the newly minted takeout windows at bars & pizzerias.
I have been cooking and baking a lot! A few items I've been especially happy about: roast chicken, ribs, oatmeal creme pies, roast pork, New Mexican style pork ("carne adovada"), dill shrimp orzo salad, brisket, burrito pie, nachos. I also started experimenting with breads: no-knead loaves, white bread, english muffins, flour tortillas.
I've also loved the video calls that have popped up in place of happy hours, brunches, virtual dinners, Easter parades, dance parties.
I bought a full-sized digital piano with weighted keys, which I've been enjoying relearning, and which provides a nice break from the monotony of lockdown. And I started playing Animal Crossing on Switch, which is pretty fun.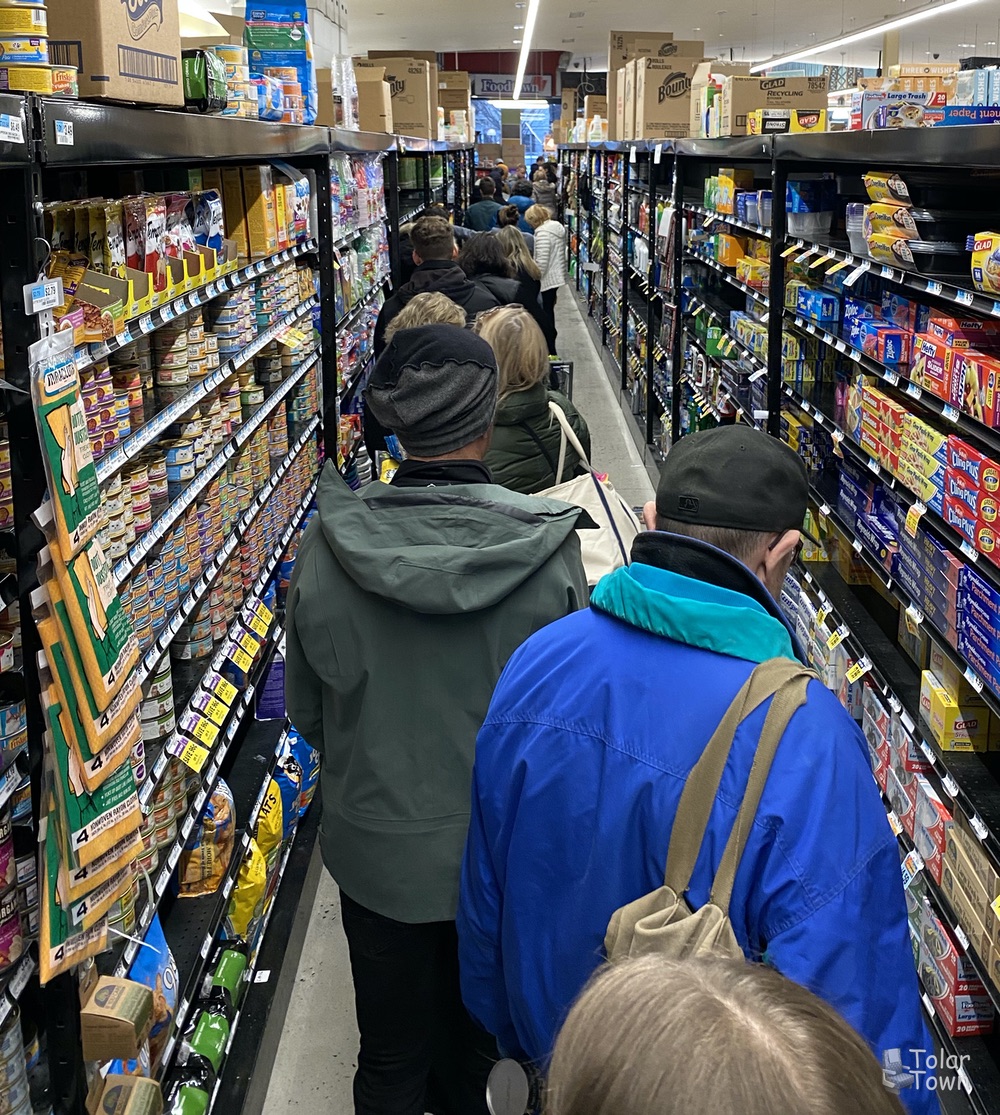 Foodtown, the Friday before the lockdown began. It took 45 minutes just to check out. During normal times, there's at most 1-2 people ahead of me in the checkout line.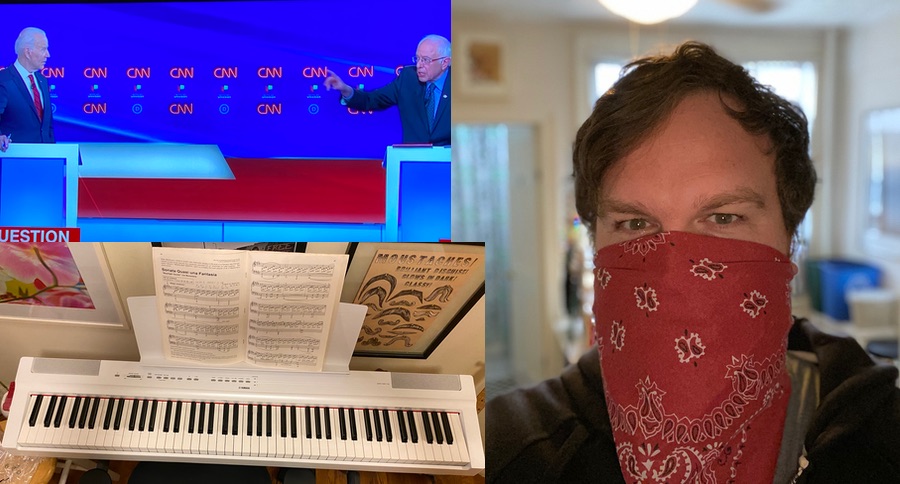 At home: the weird final Democratic primary debate, where Bernie & Joe social distanced; me wearing my first mask; and my new piano.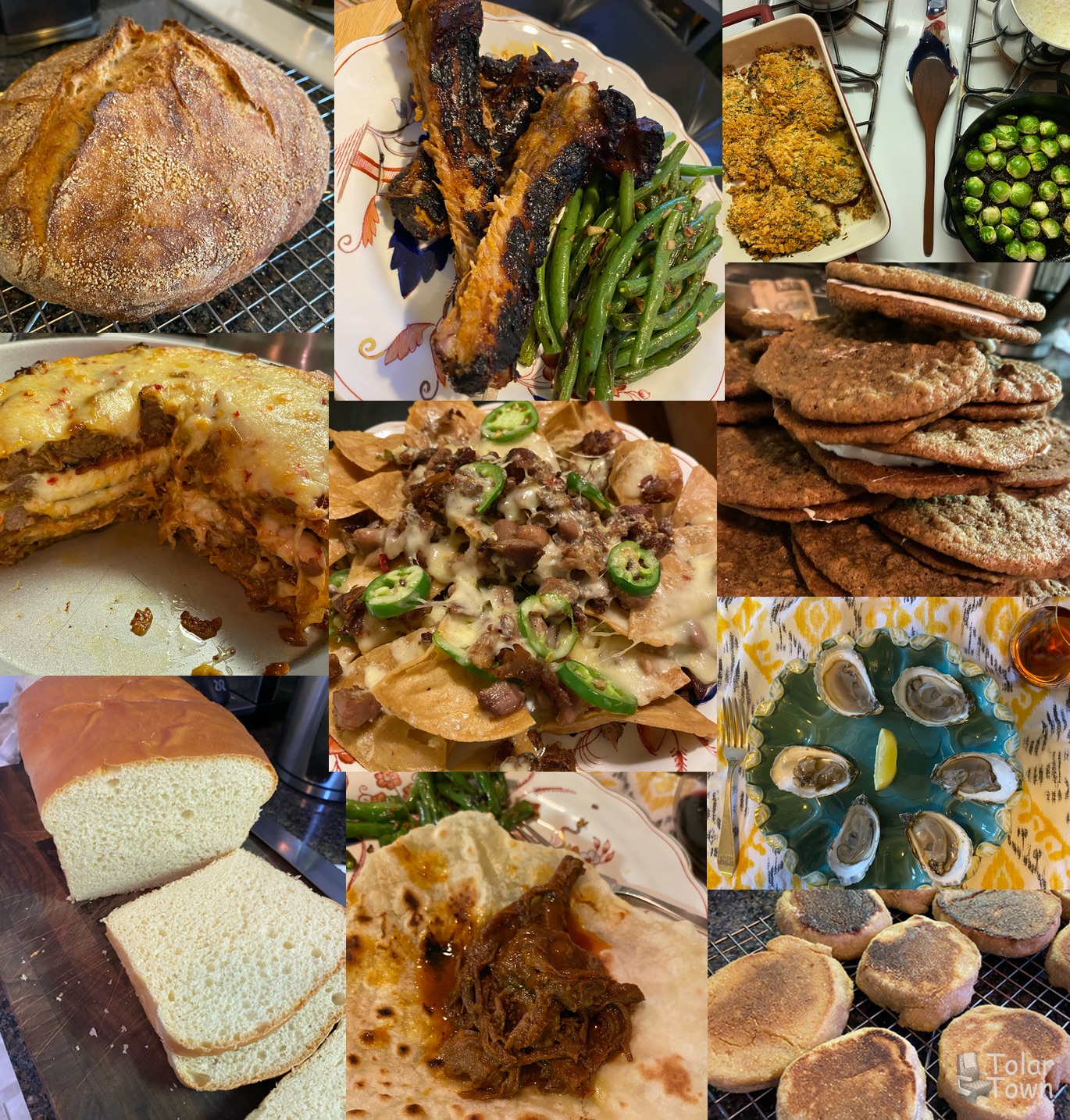 Food! Bread, ribs & green beans, Ritz chicken & brussels, burrito pie, brisket nachos, oatmeal creme pies, white loaf, brisket tacos, english muffins.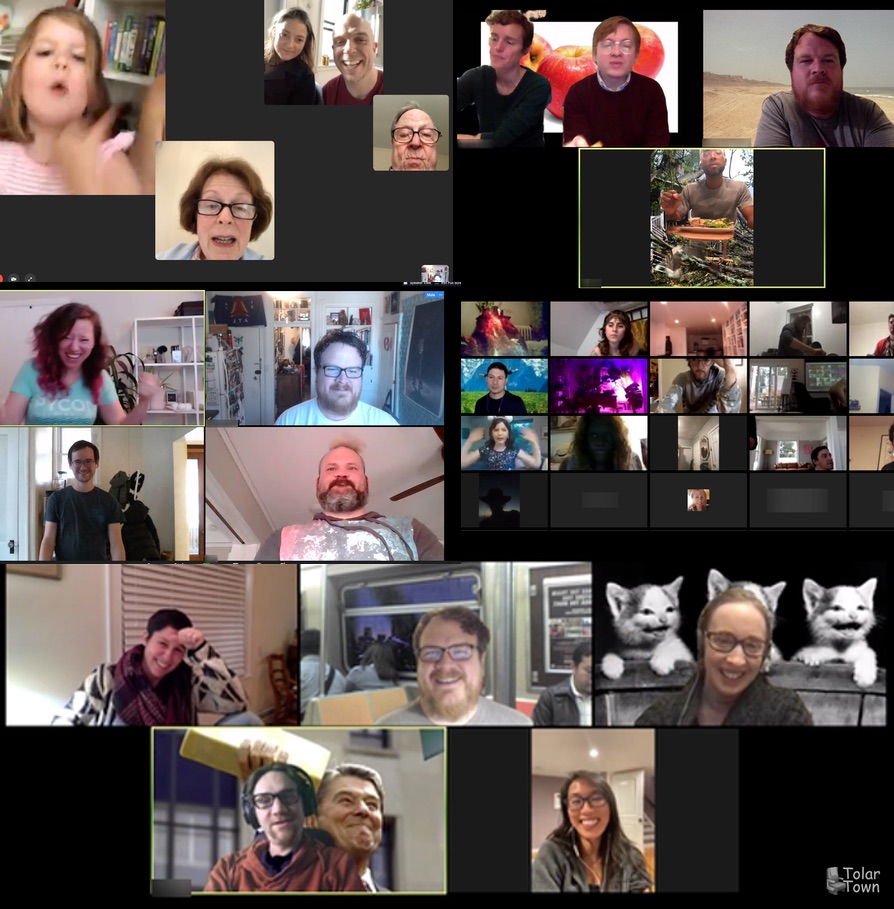 A lot more video calls these days! Family chat, virtual dinners, remote stretch, tfw dance party, karaoke crew sans any real karaoke.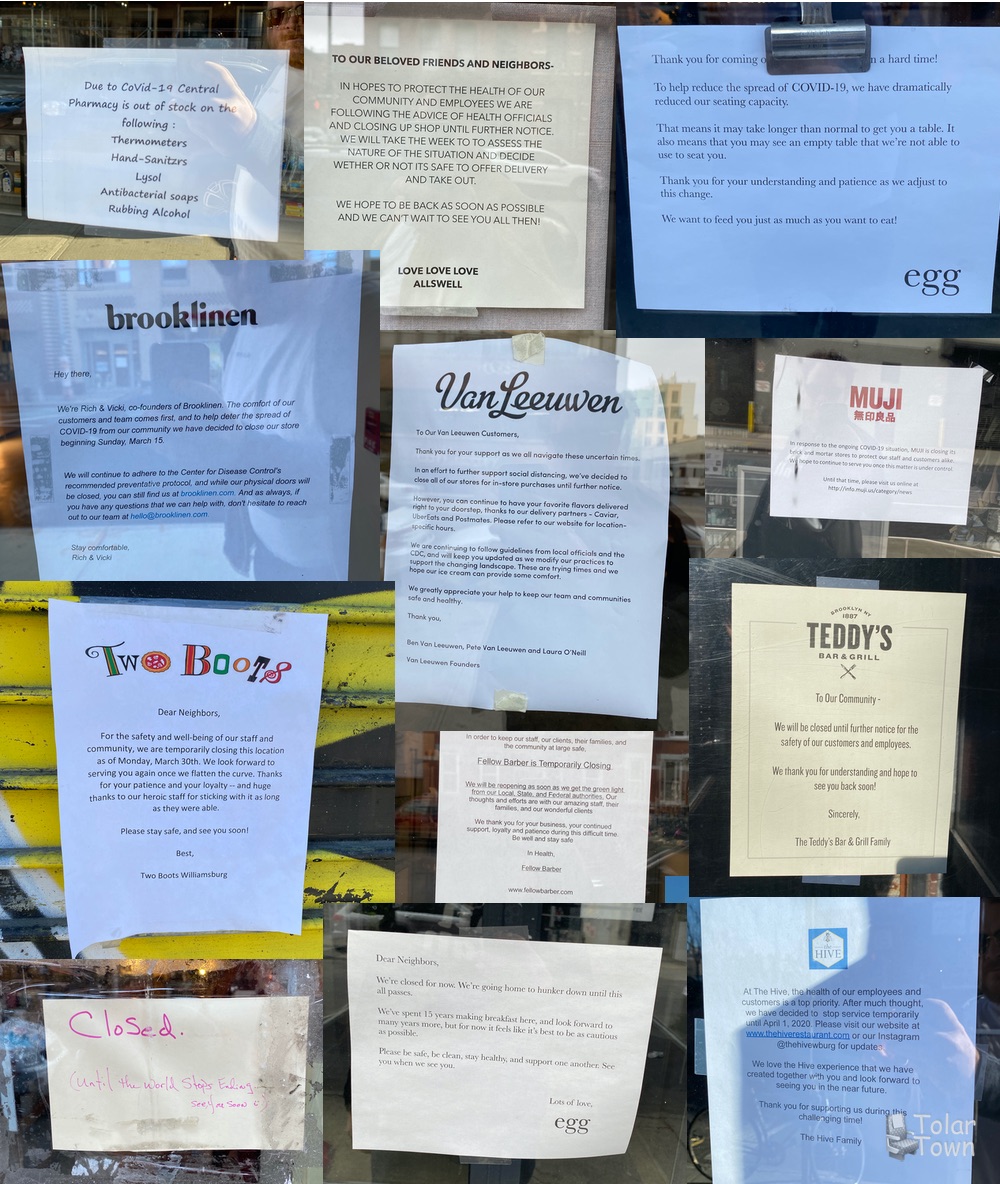 Neighborhood store signs: Pharmacy, Allswell, Egg, Brooklinen, Van Leeuwen, Muji, Two Boots, Fellow Barber, Teddy's, Junk, Egg, Hive.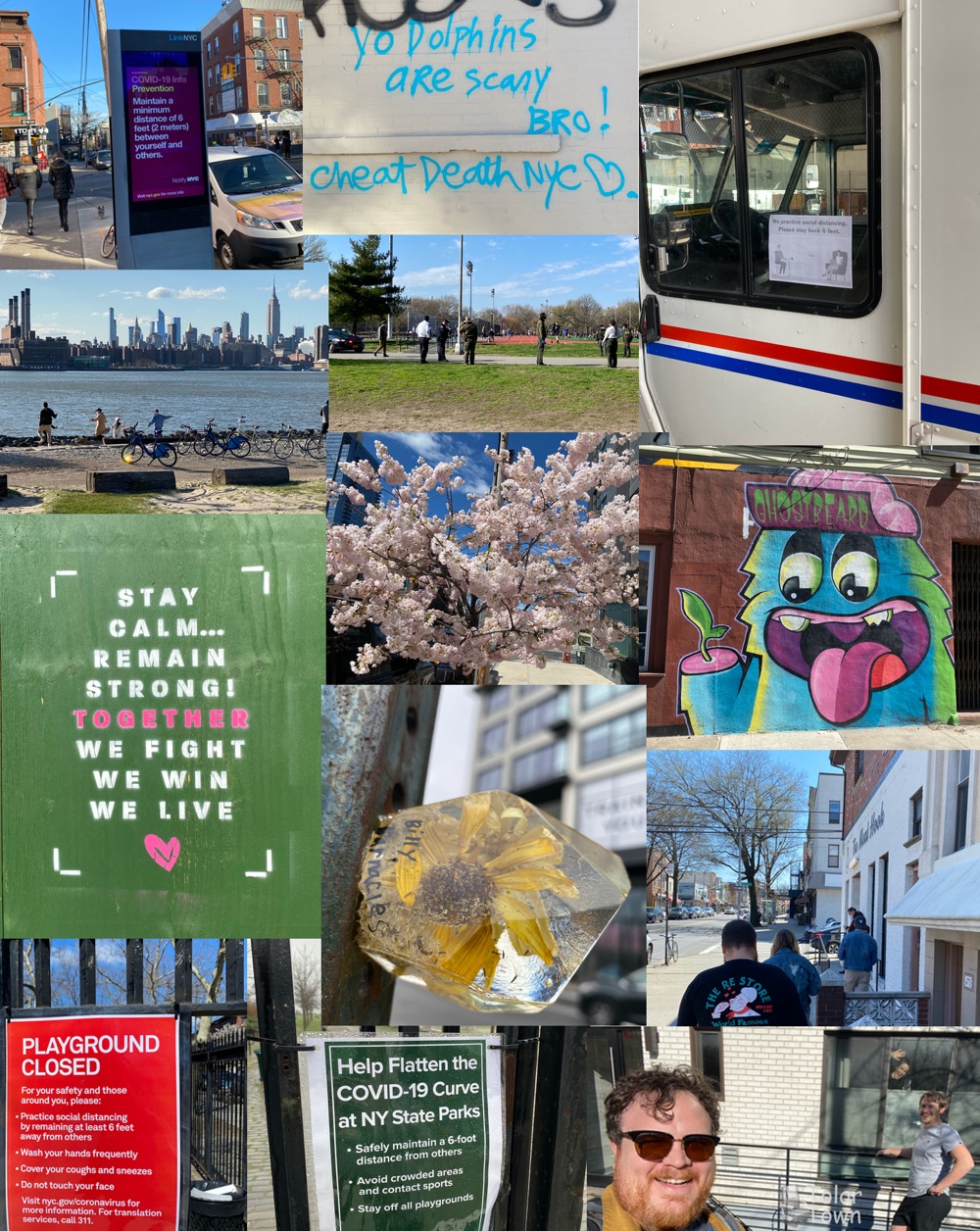 Out and about: city warnings, street art warnings, dance party, cops observing the park attendees, USPS social distancing, street art inspiration, Spring, Ghostbeard, Billy Barnacles, Meathook social distancing, playground closed, park social distancing, and friends' social distancing.