After a long flight from Melbourne with a middle-of-the-night layover in Singapore, I made it to Seoul! I took the KAL (Korean Airlines) Limousine Bus from Seoul's Incheon airport to the Grand Hyatt hotel. The bus was pretty nice, as it does a loop from the airport to major hotels in Seoul, so it's a easy, inexpensive way to efficiently get to the destination.
I was pretty wiped out when I checked in, but I managed to walk down to Full Moon where I had a beef bulgogi meal, complete with various Korean style sides.
Later, I met up with Tiffany & her family to explore Seoul a bit before having dinner at Myeongdong Kyoja, where we had amazing chicken & dumpling noodle soup along with chicken dumplings.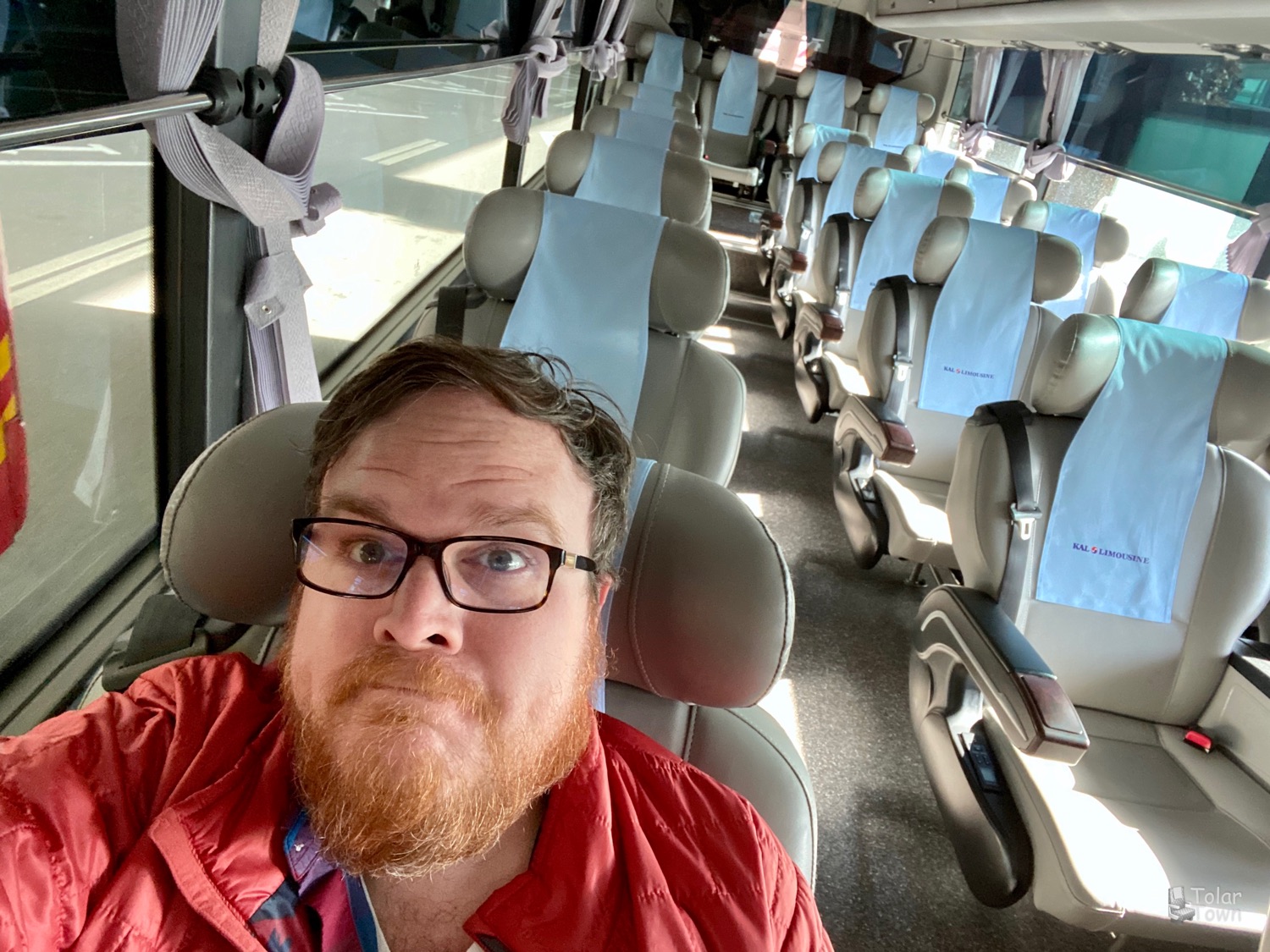 At first, I had the limo bus to myself, but a few others joined me at the other terminal.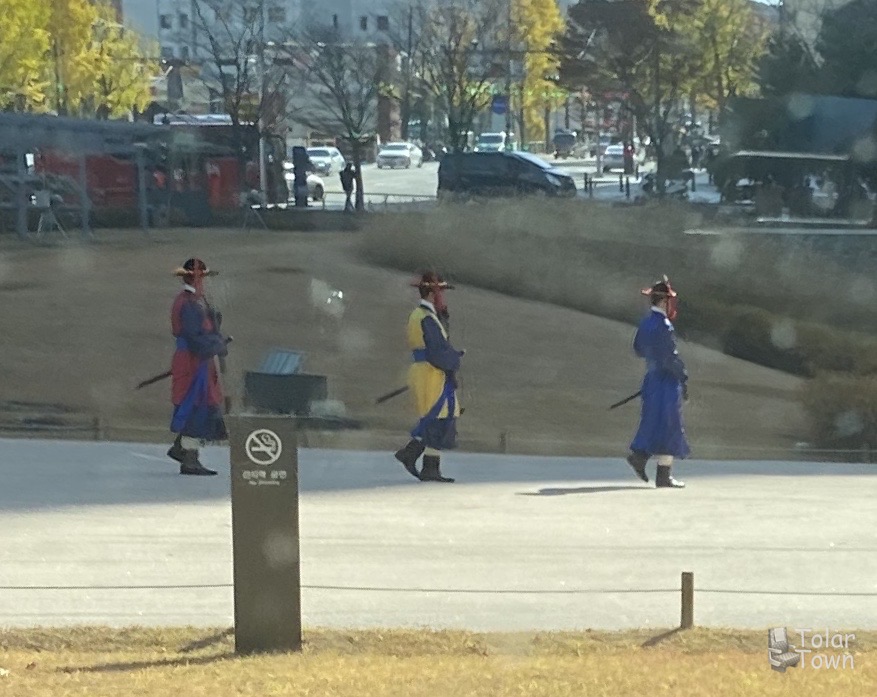 Three dudes marching outside in fun clothes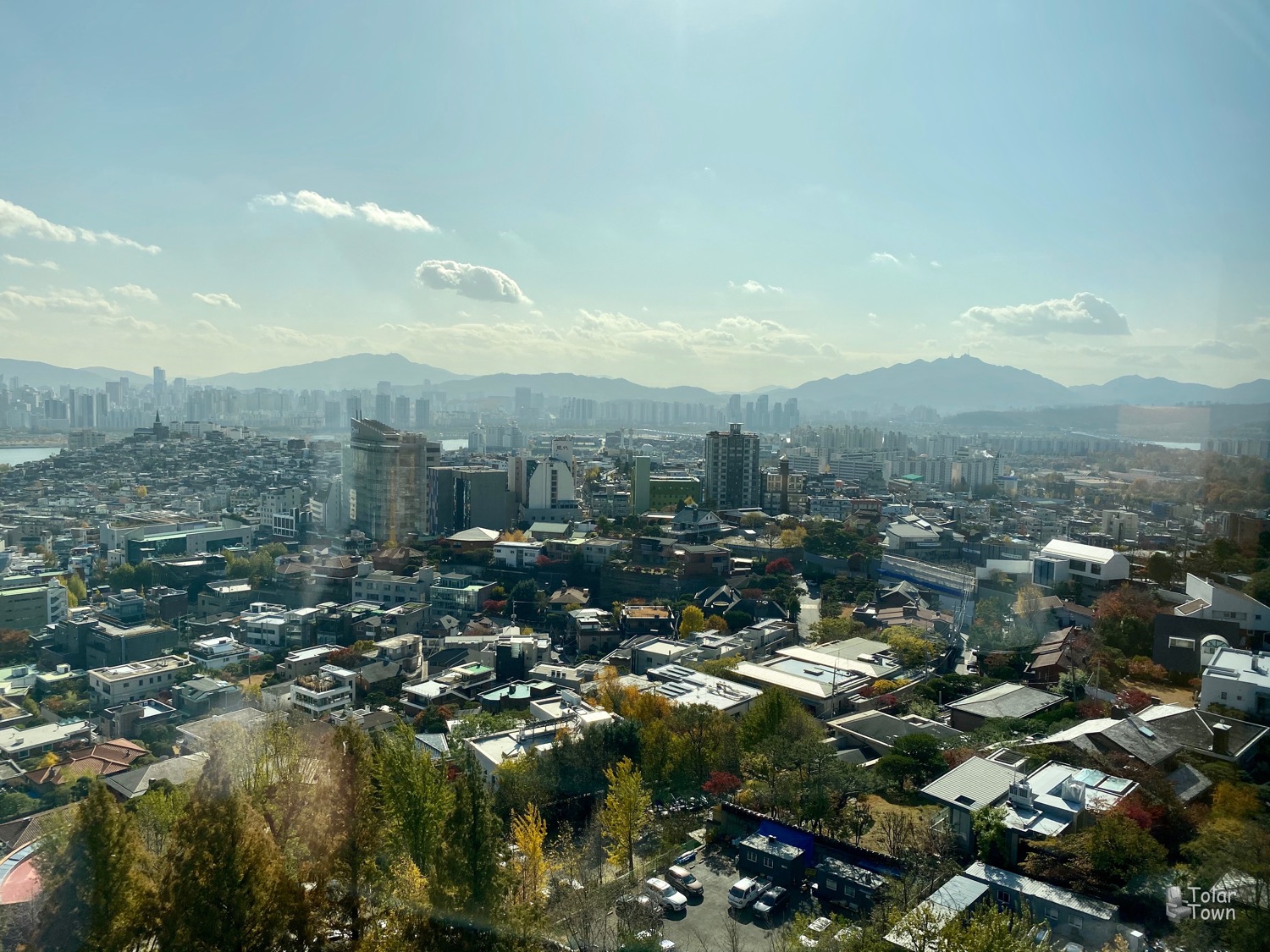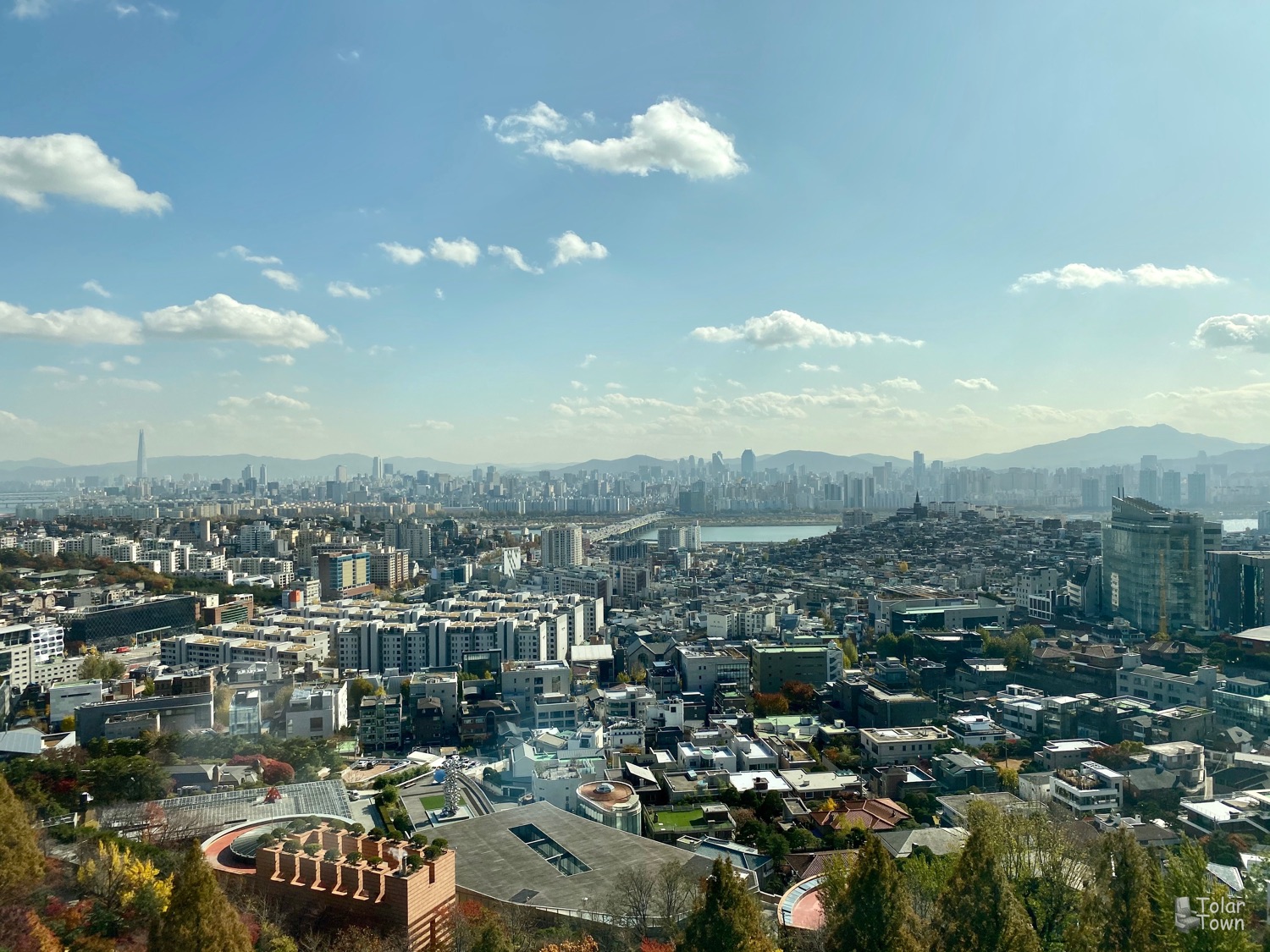 Views from my hotel room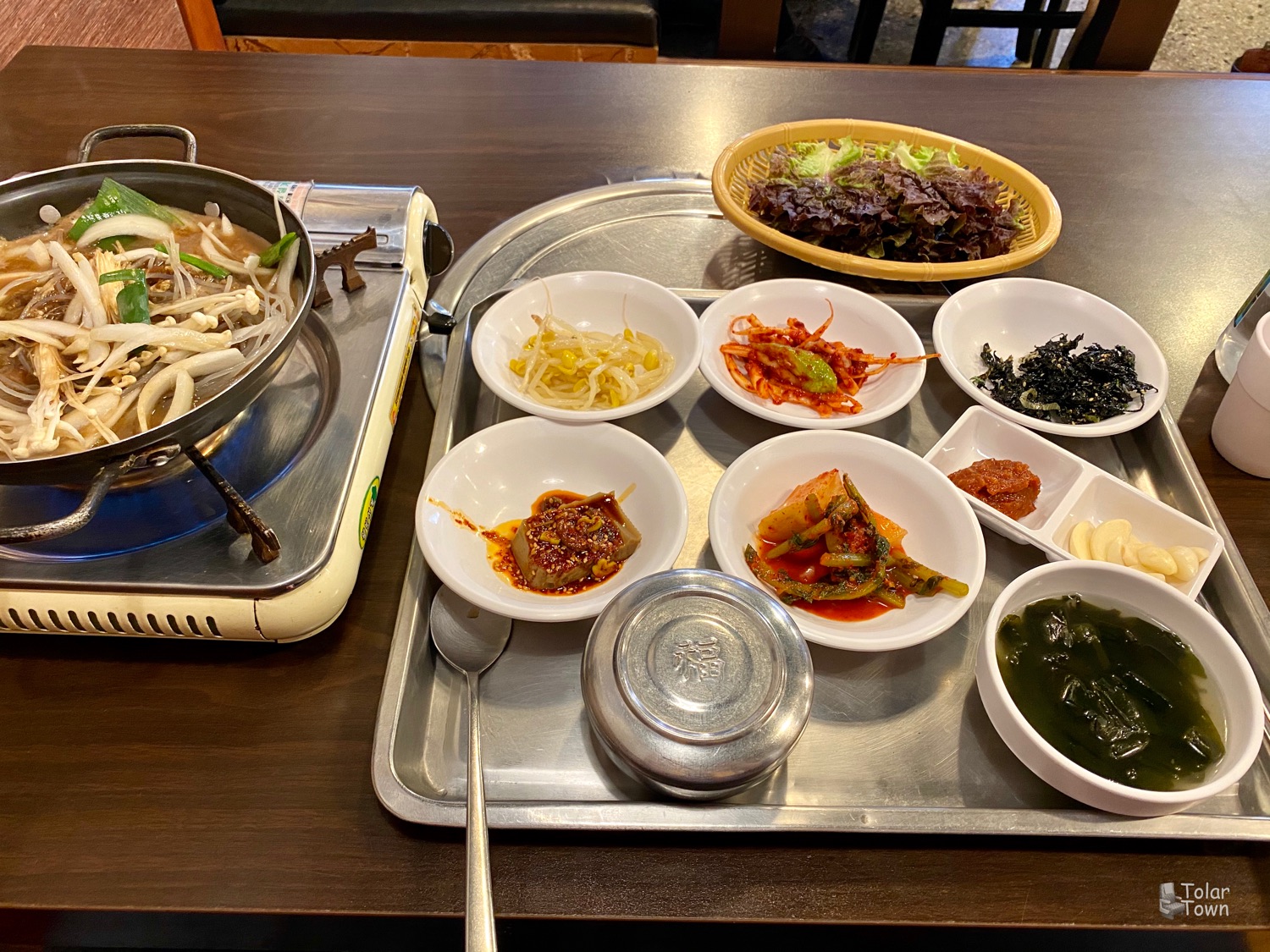 Full Moon: Beef bulgogi & sides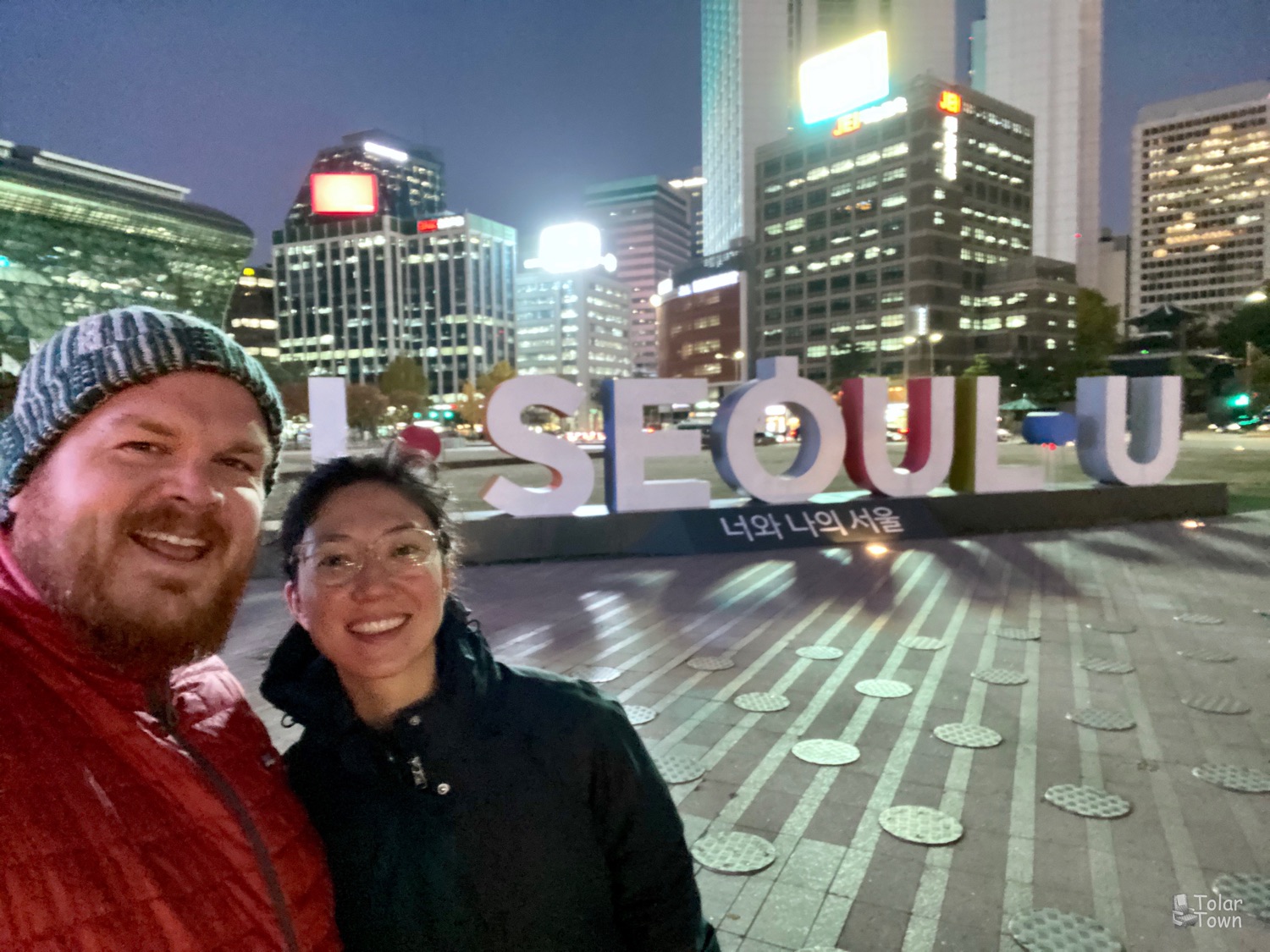 Me and Tiffany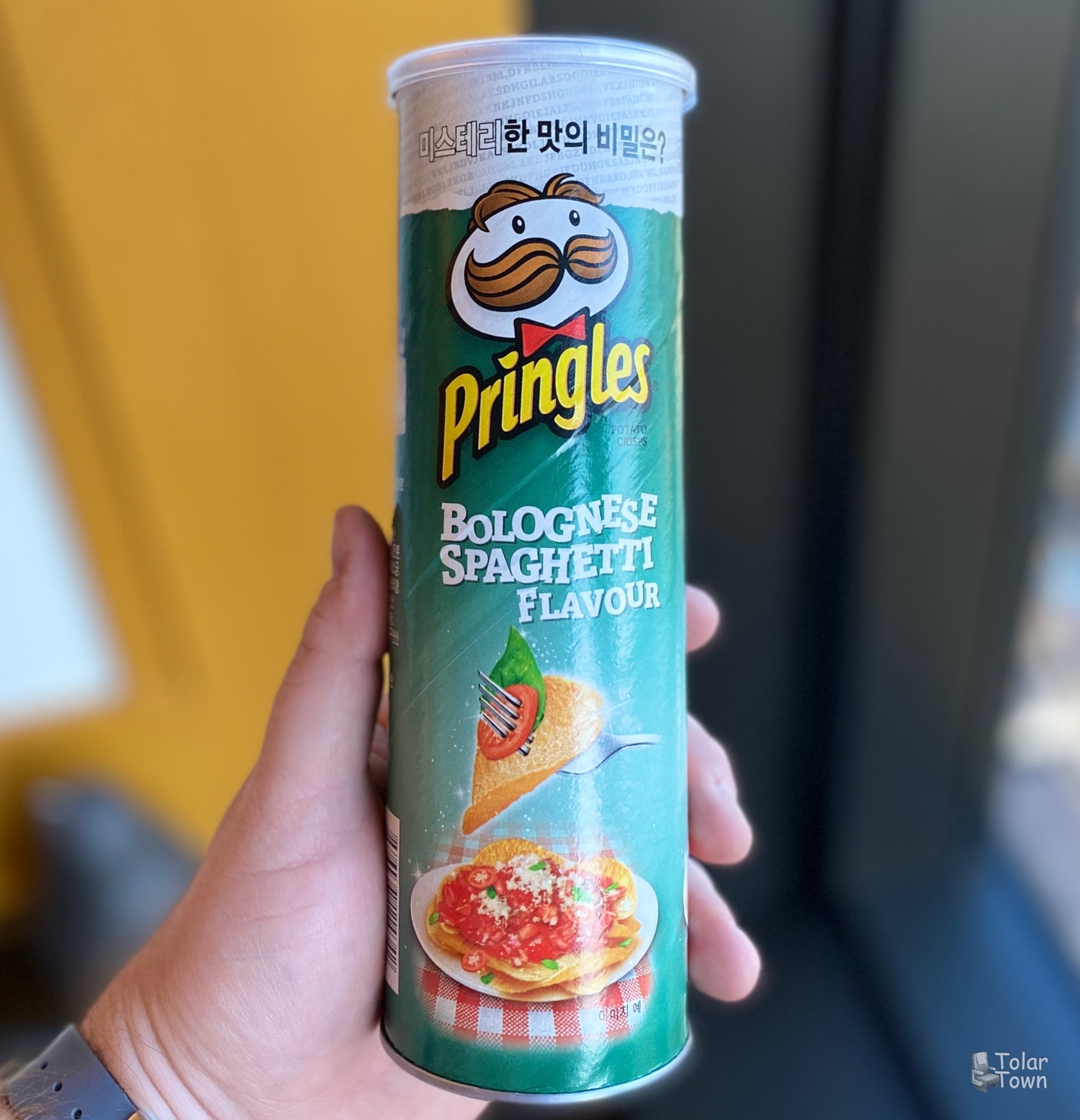 These Pringles actually tasted like bolognese.