Dinner at Charcoal Lane
Delicious food and drink.
I stopped by Charcoal Lane tonight for dinner, which not only has delicious food and drink, but is also a "social enterprise restaurant that provides guidance and opportunity to young Aboriginal people who are in need of a fresh start in life." So you can feel good about where your money's going while enjoying some kangaroo!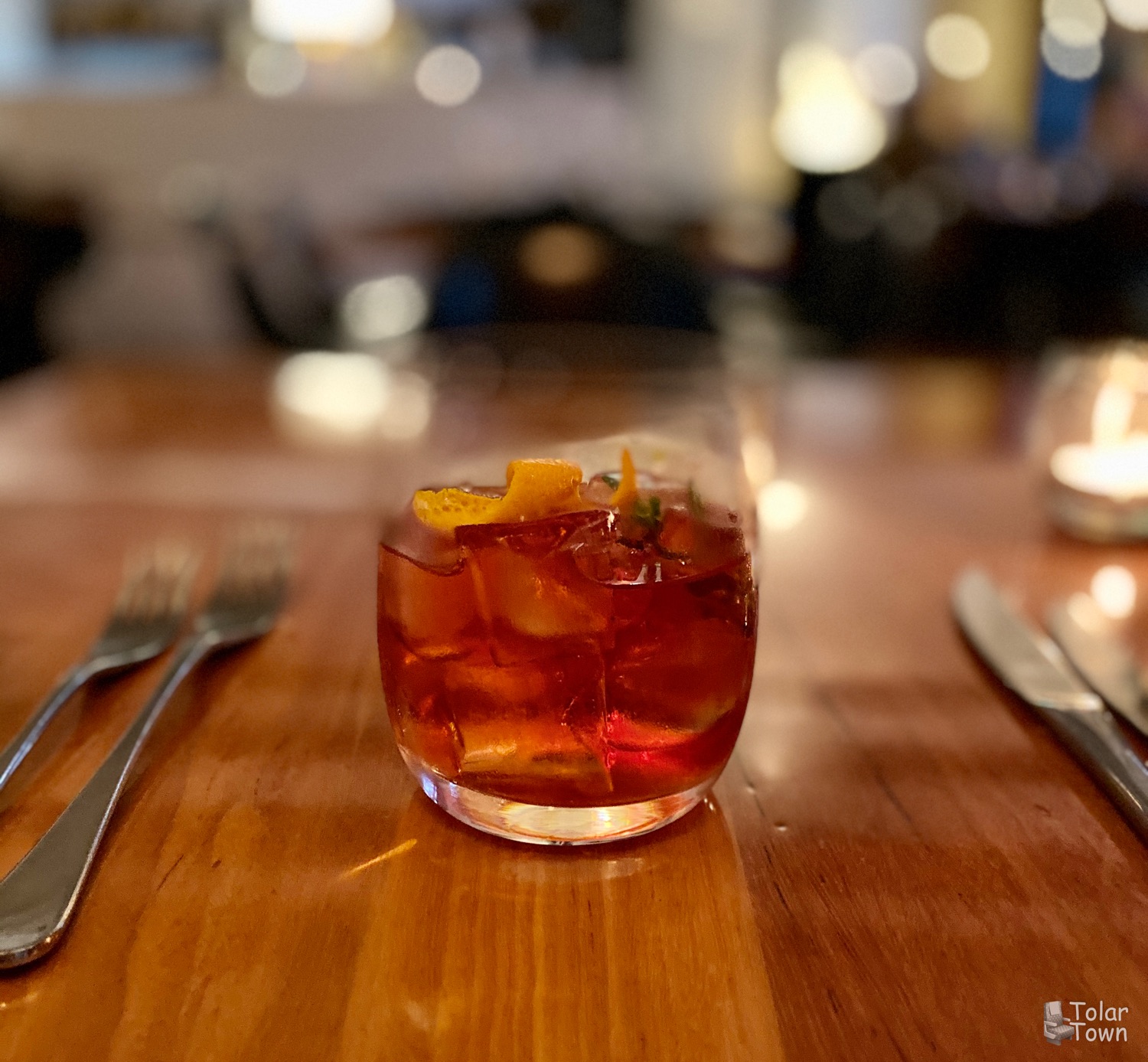 I started with a negroni: Native pepperberry infused gin, Antica Formula, Campari. I couldn't quite detect any significant pepperberry flavor, but it was still delicious.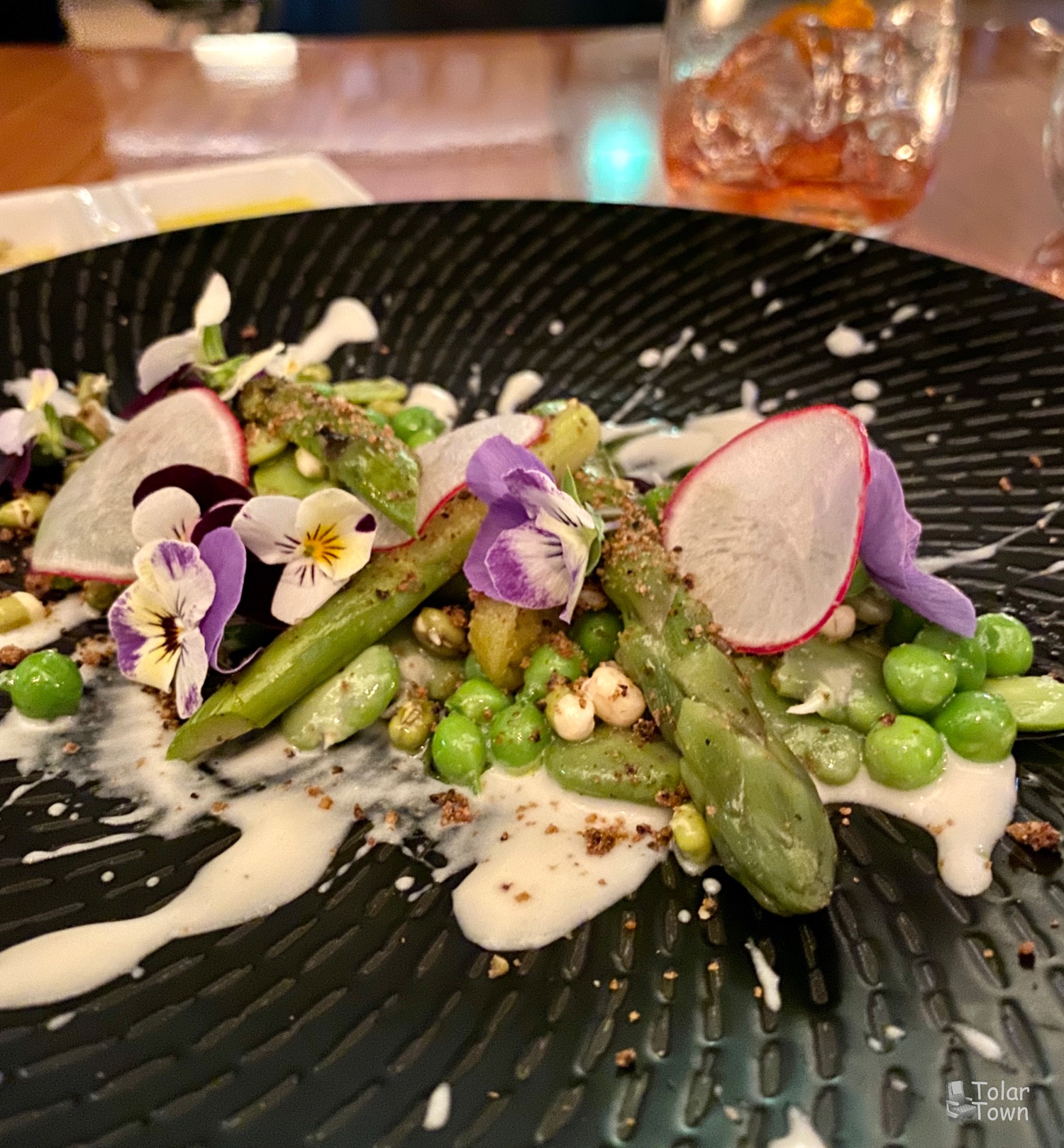 To start, I enjoyed the charred asparagus + legume medley, with desert lime preserve, white onion + eucalypt cream, basil + pepperberry oil, chia seed crumb.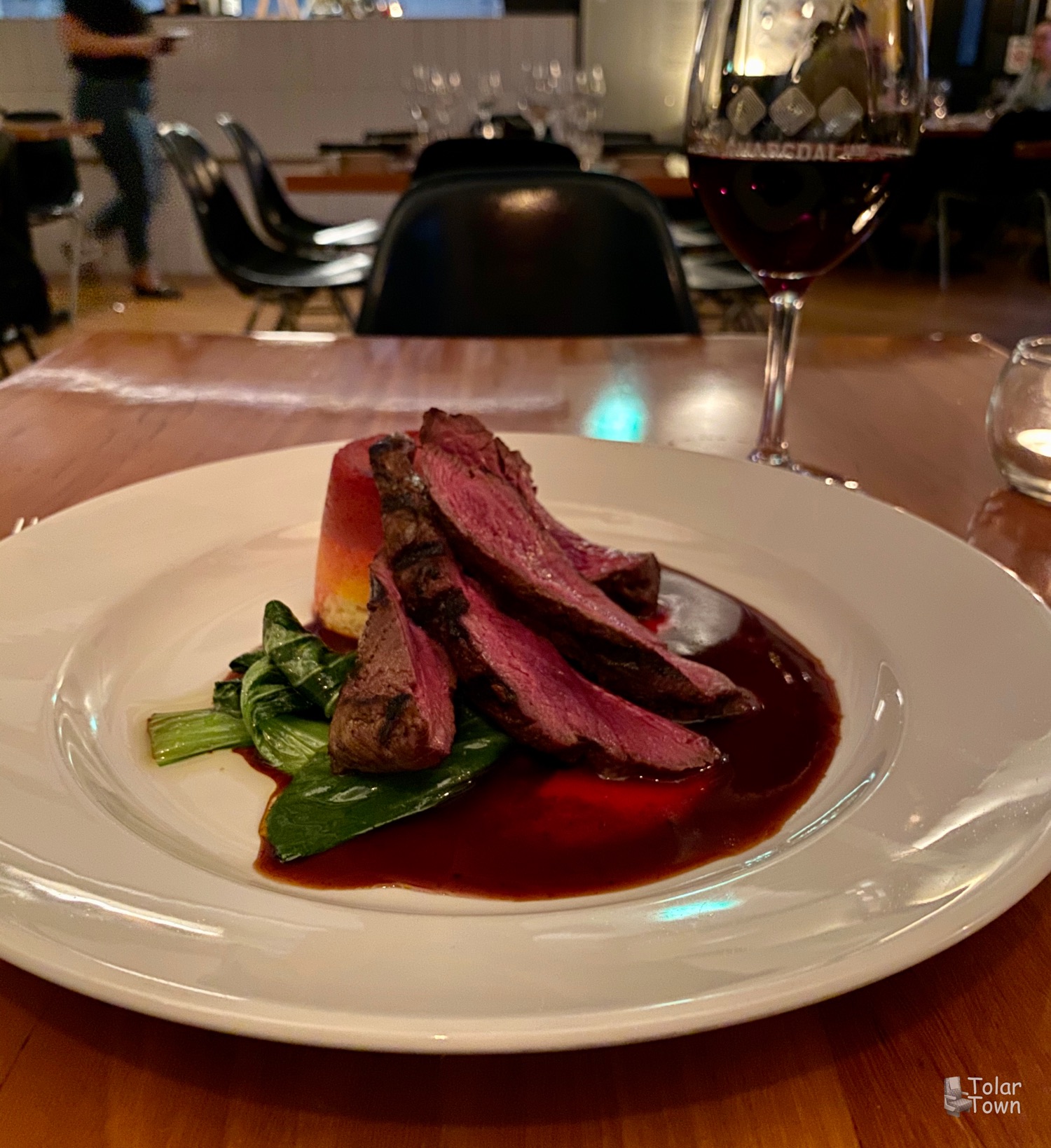 For my main, I chowed down on the chargrilled kangaroo sirloin, with parsnip, carrot + beetroot timbale, seared bok choy, davidson plum sauce. It was my first taste of kangaroo, which was a leaner and slightly gamier than beef. They recommend not going past rare or medium rare as it's so lean. Overall, I loved the meat with the plum sauce, though I added a bit of salt to it. The parsnip was delightful too! So delicate. I paired this dish with the Innocent Bystander Syrah 2017 from Yarra Valley, Victoria (closeby to Melbourne).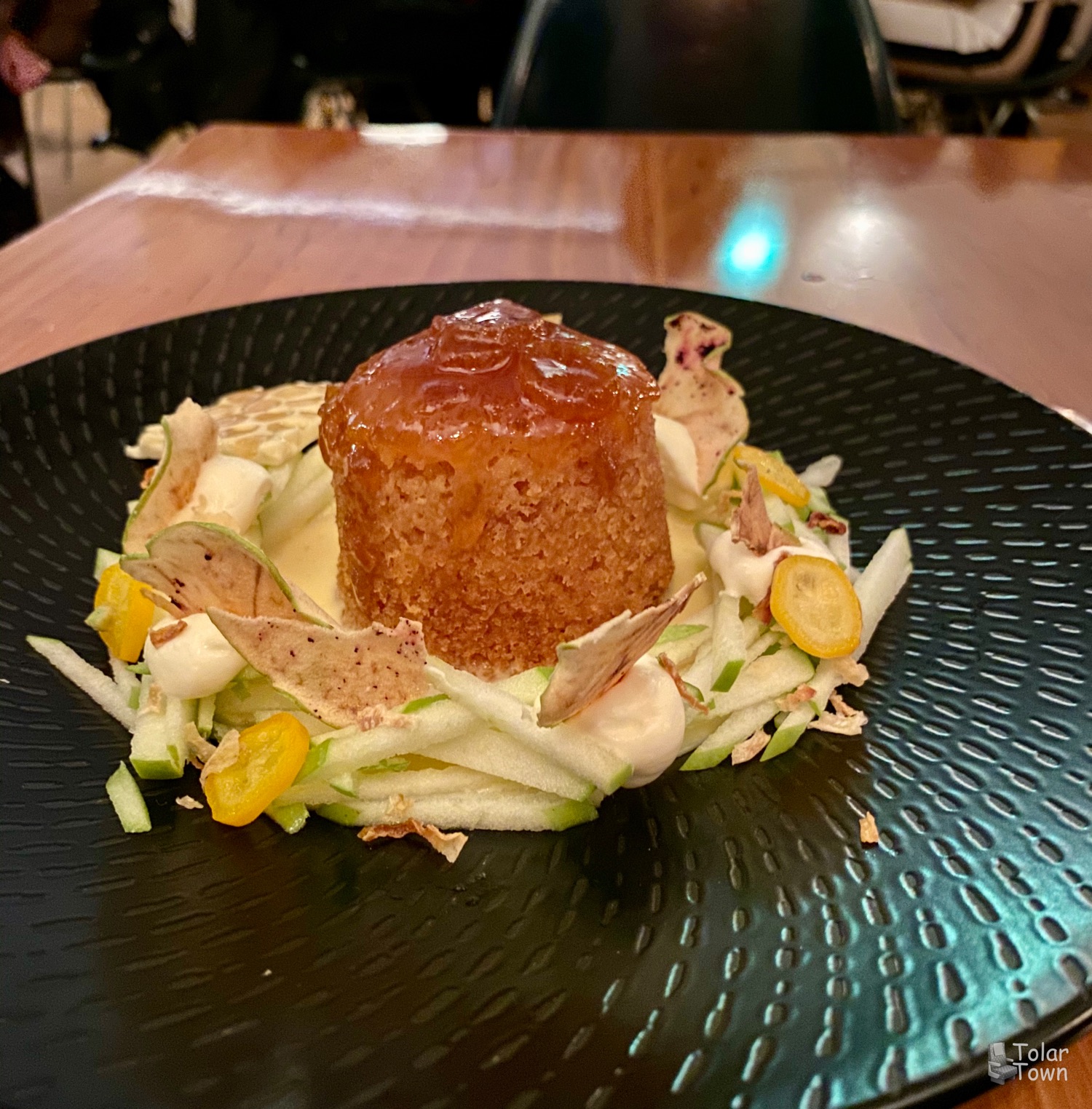 To finish my meal, for dessert I had the native citrus marmalade steamed pudding with smokey whiskey anglaise, apple textures. Quite yummy! A perfect end.