A day in Torquay and a drive to see some animals
I spent the morning in Torquay with Rob. We had breakfast at Ginger Monkey, where I had a scrumptious mushroom and poached eggs on toast, and we took a tour of the Surf Museum. He went home to work, and I drove down to Anglesea to a golf club where kangaroos live. I then drove further down the Great Ocean Road, which was quite gorgeous. If it wasn't raining, I would have stopped to take some photos. I did stop at Kennett River where koalas are known to live. I followed some tourists up a hill, and after staring up at a tree where others were staring, I finally spotted the koala!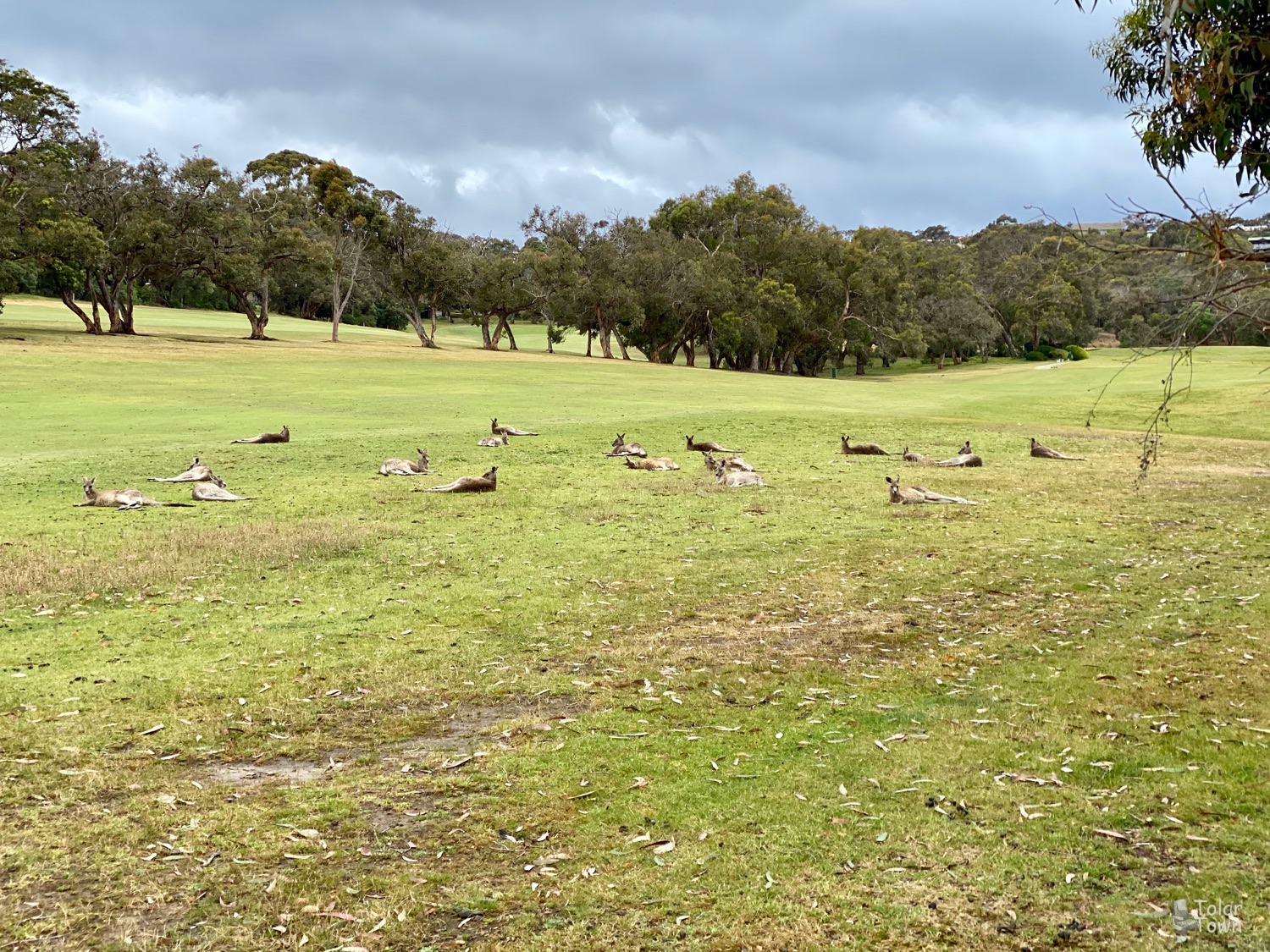 Kangaroos at the Anglesea Golf Club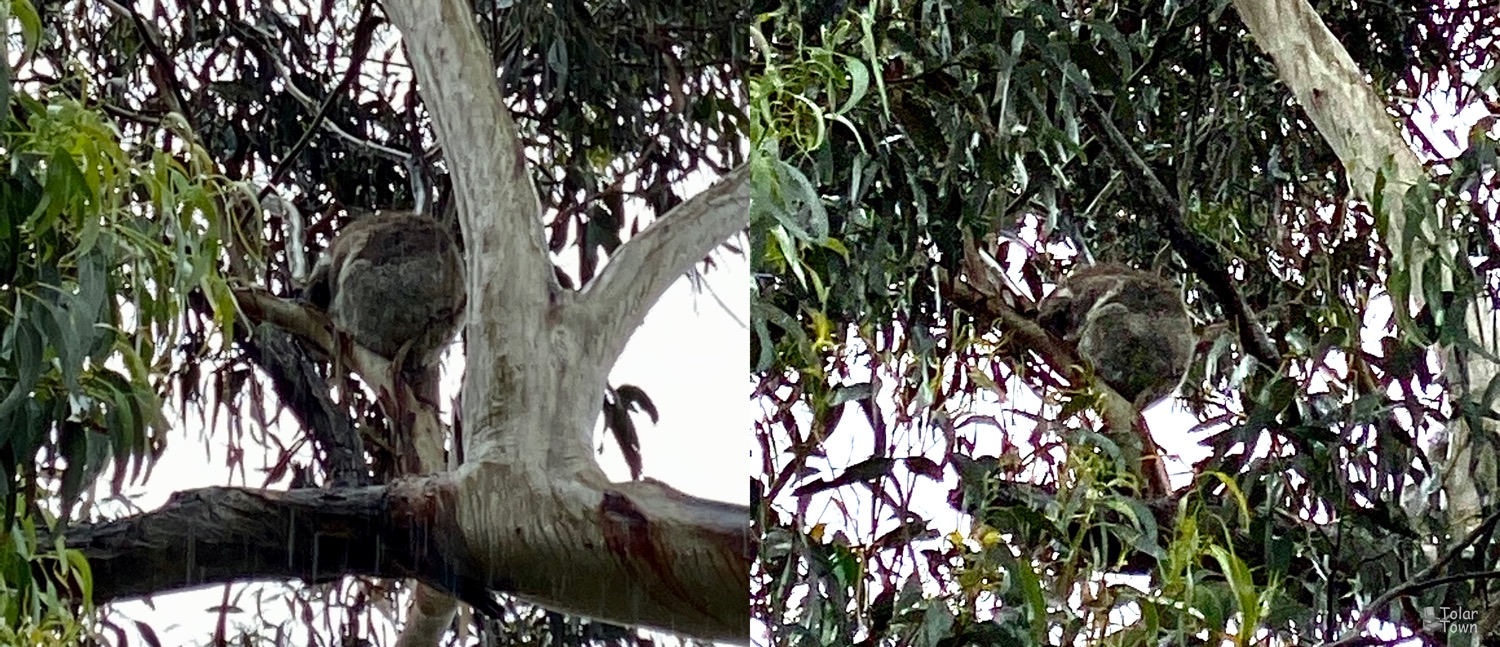 A koala!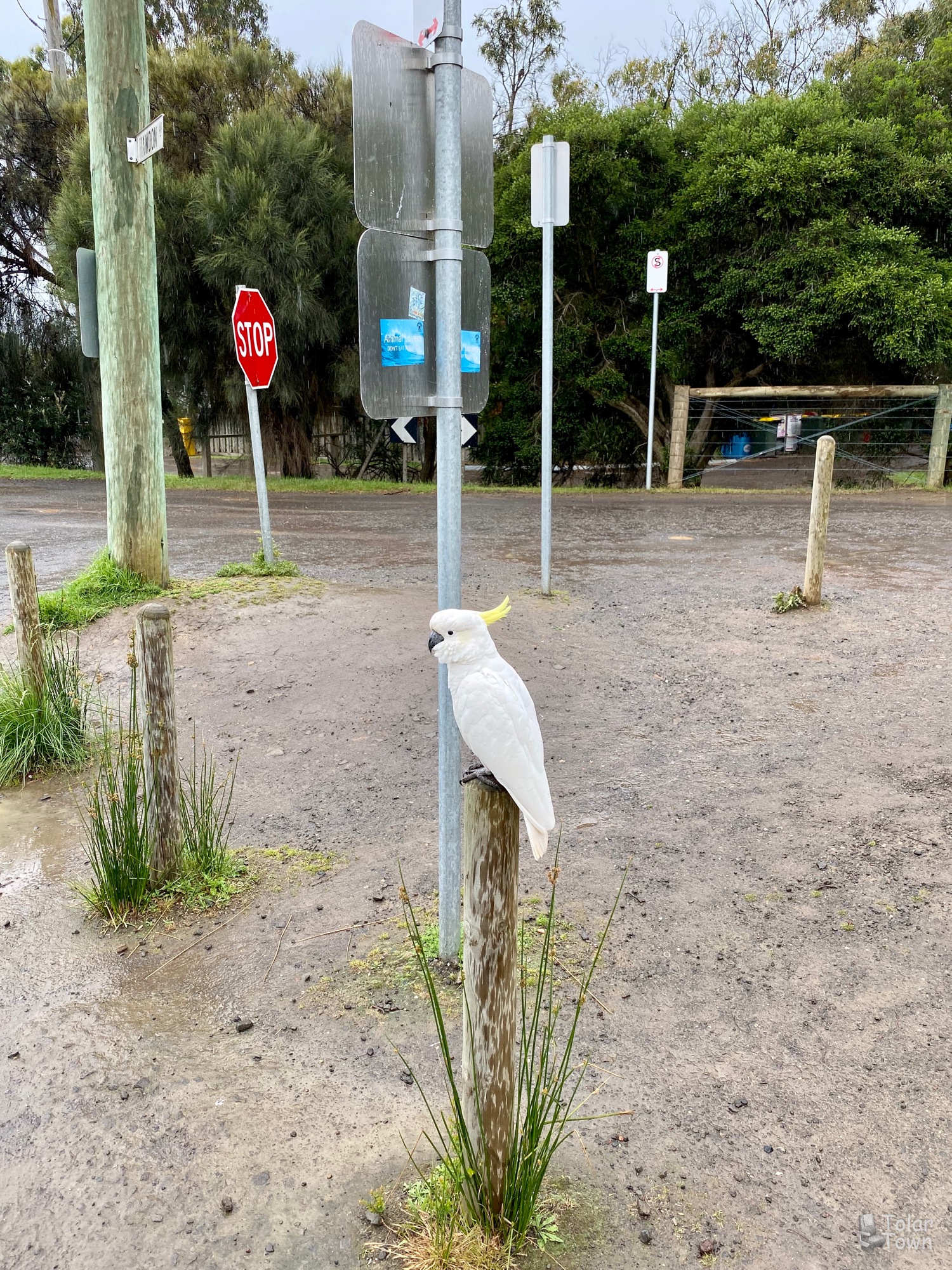 A bird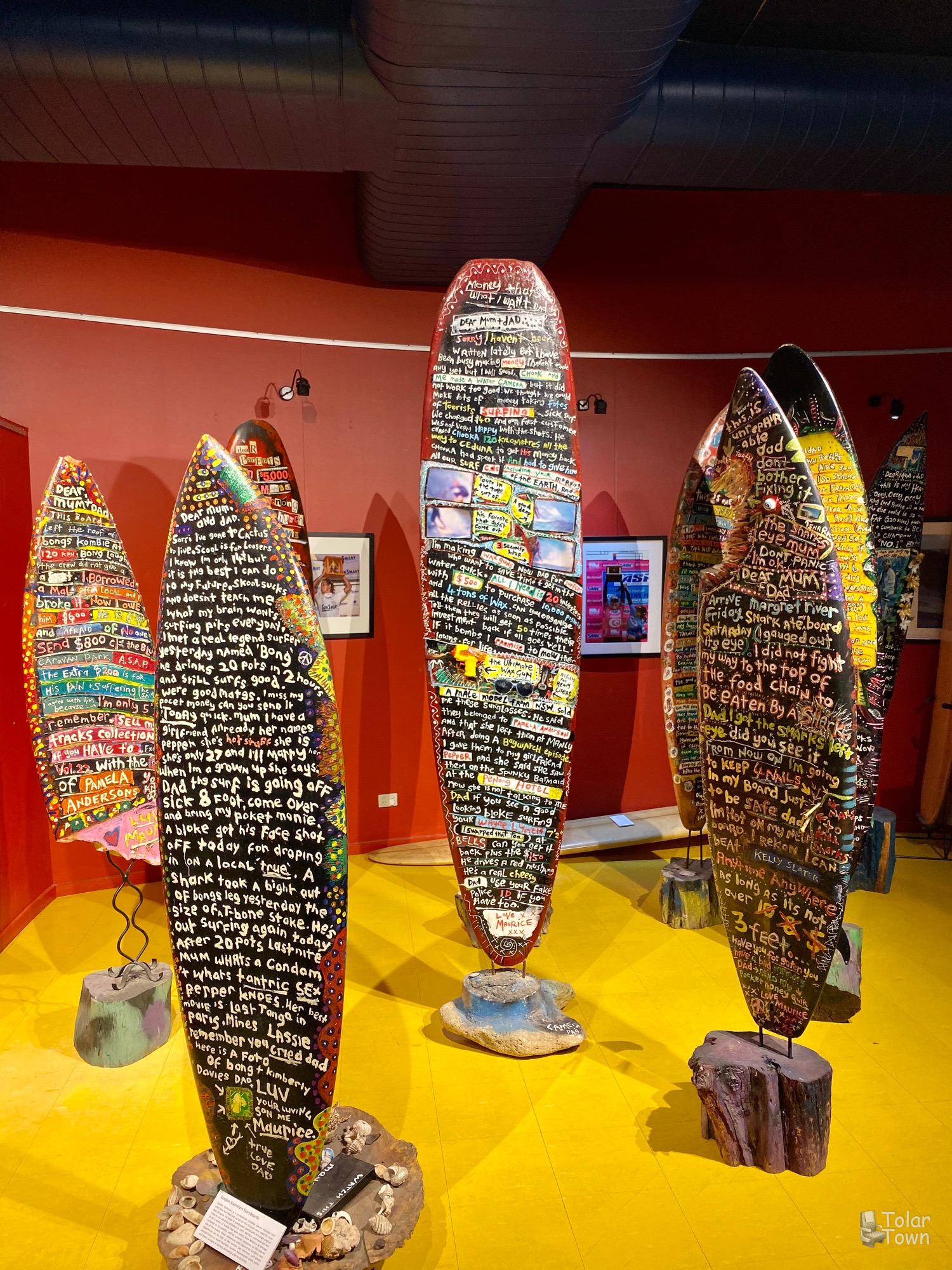 Surfboard art at the Surf Museum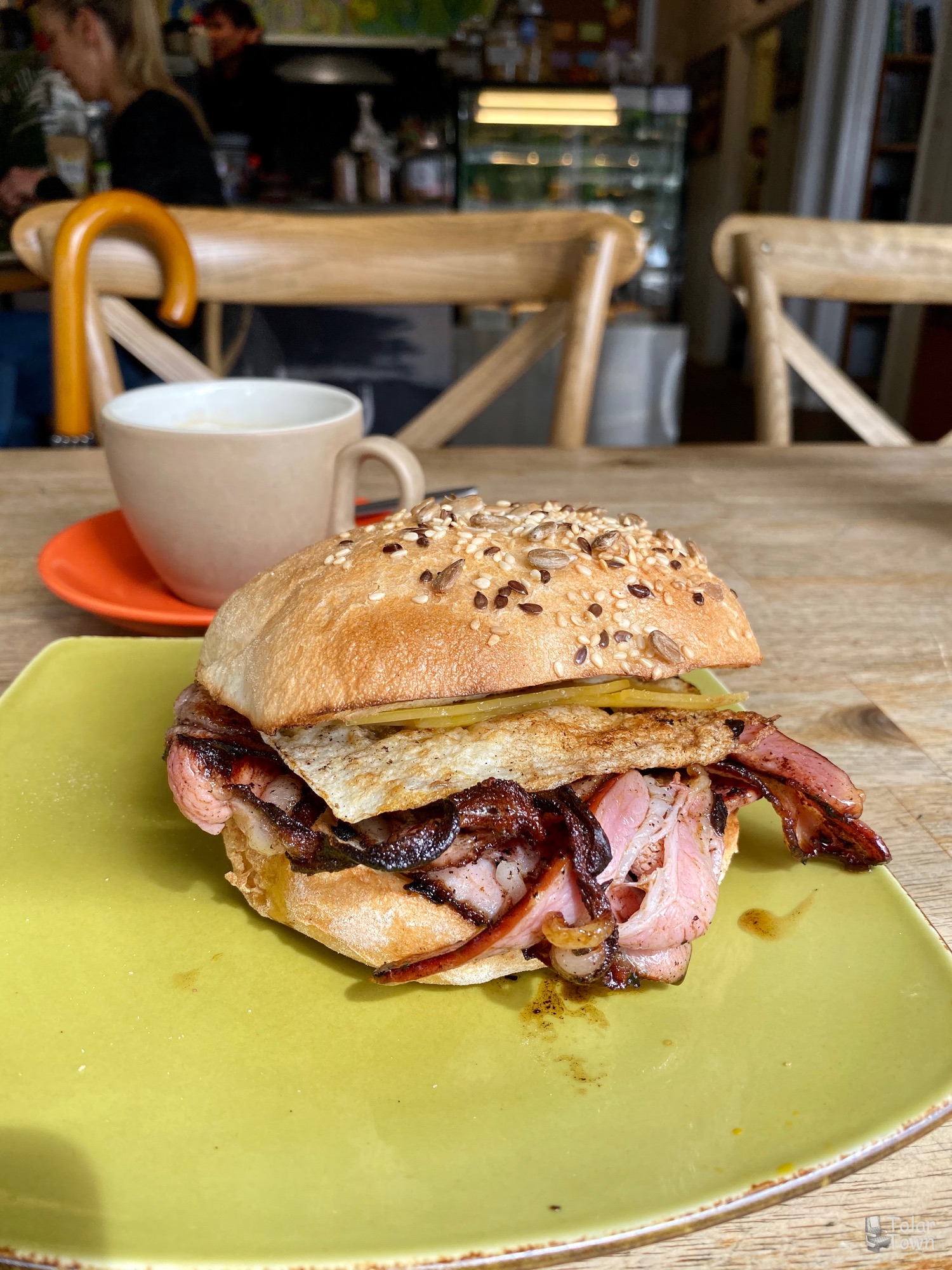 A delicious bacon, egg, and cheese "brekky" sandwich at Cafe Moby in Torquay, before driving back to Melbourne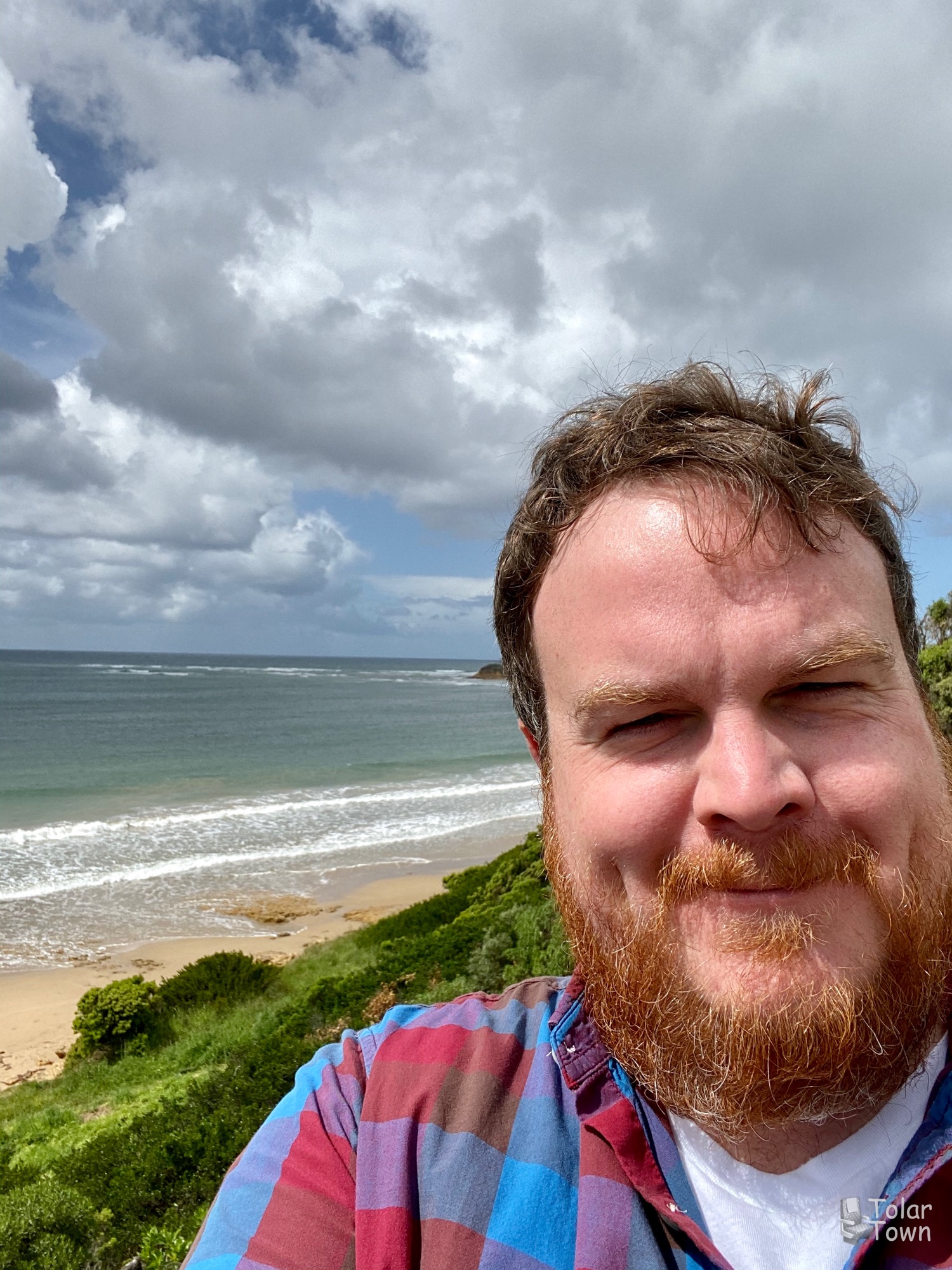 Me and the beach