A day at MONA
Amazing art museum
I spent a day at the Museum of Old and New Art, known as "MONA". It was an incredible experience, starting with a delightful ferry ride from Hobart up to the museum.
Spoilers below! If you want to see these works without knowledge of them, please skip this post.
James Turrell's "Unseen Seen + Weight of Darkness" broke my head. His work continues to blow me away since I first saw him at the Los Angeles Contemporary Museum of Art (LACMA). I couldn't take my phone into "Unseen Seen", and "Weight of Darkness" was a sensory deprivation room devoid of sound or light. The former was ensconced in a giant sphere in the room with one of their restaurants. After a brief chat with the lab-coated staffers, I walked up a stairwell into the sphere and laid down onto a bed, while the staff closed the door behind me and started the exhibit. What proceeded was 14 minutes of light with some ethereal sounds to accompany it. The piece was indescribable. Afterwards, you walk down a twisted hallway to a dark room with two armchairs. The room is such that you cannot see your own hand in front of your face. After 14 minutes in there, the piece is over. There were two other Turrell pieces at MONA: "Event Horizon," a ganzfeld space; and, "Beside Myself," a light tunnel. Both were also great, but not quite as mind-breaking as "Unseen Seen."
I took a little break after Turrell before heading over to see Alfredo Jaar's "The Divine Comedy", which was another that I could not take my camera into. It includes a few rooms that mirrored the three stages of Dante's work: Inferno, Purgatorio, & Paradiso. Inferno was an intense room with a small circular platform around a vat of water. The water churned and rose and came close to hitting us, while the ceiling grew ever hotter and descended until it almost hit us. Purgatorio was in a small cinema-like room and started with a black & white video of an elderly woman in a couple of rooms as she slowly walked around and performed a few mindless tasks. After the video ended, the walls at the top of the room descended to reveal windows to the outside world, where the natural sunlight flooded the room, and beautiful angelic sounds permeated the room. Paradiso was an anechoic chamber that sealed itself, removing any sound or light from the outside. It finished with televisions on the ceiling showing beautiful skies above, and then created a gorgeous three-dimensional cloud out of some kind of mist type substance.
The rest of the museum is filled with old and new art (get it?), experiential and traditional visual art, and they have a focus on overall experience that sets the bar very high for other museums.
Overall, MONA is unlike any museum experience I've had. Here are a few pictures from that day.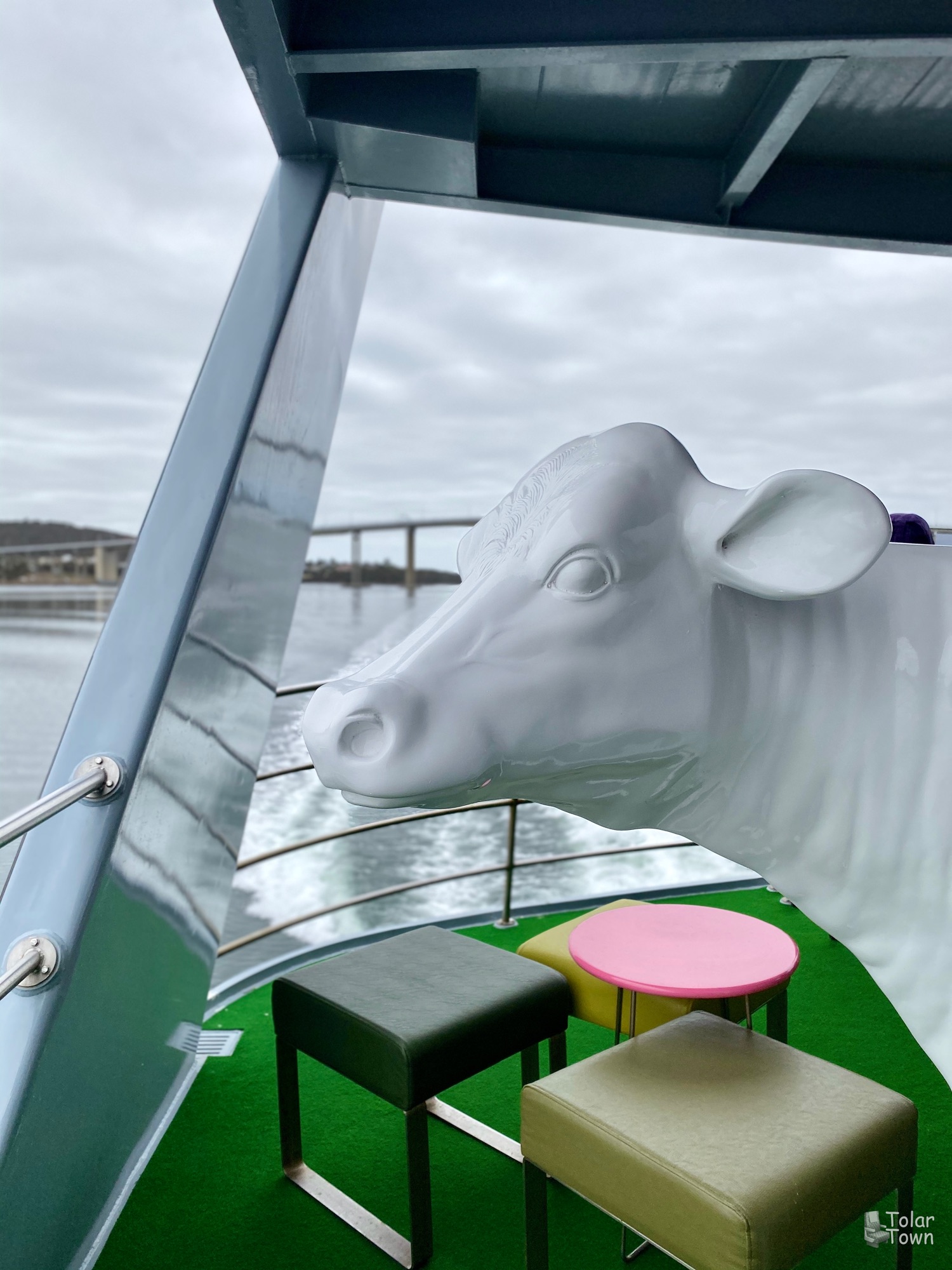 Ferry cow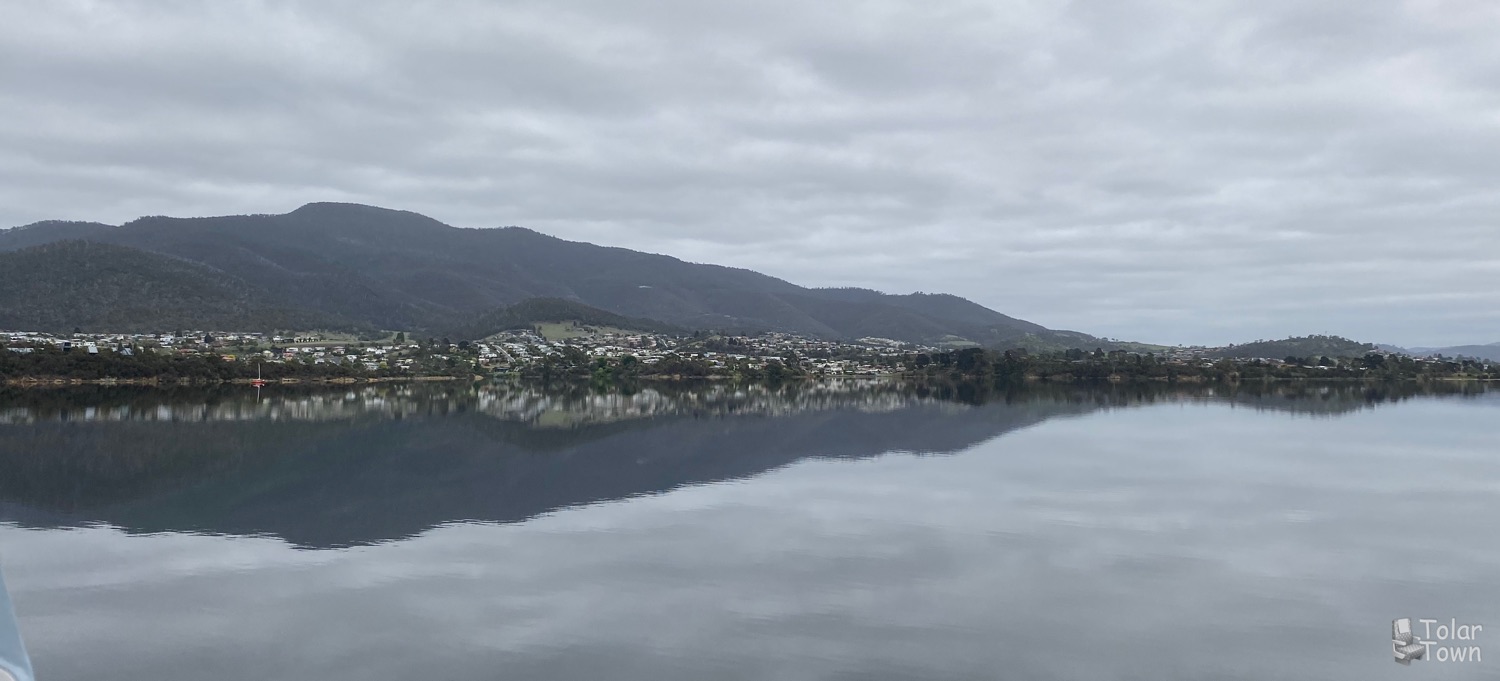 Ferry views
bit.fall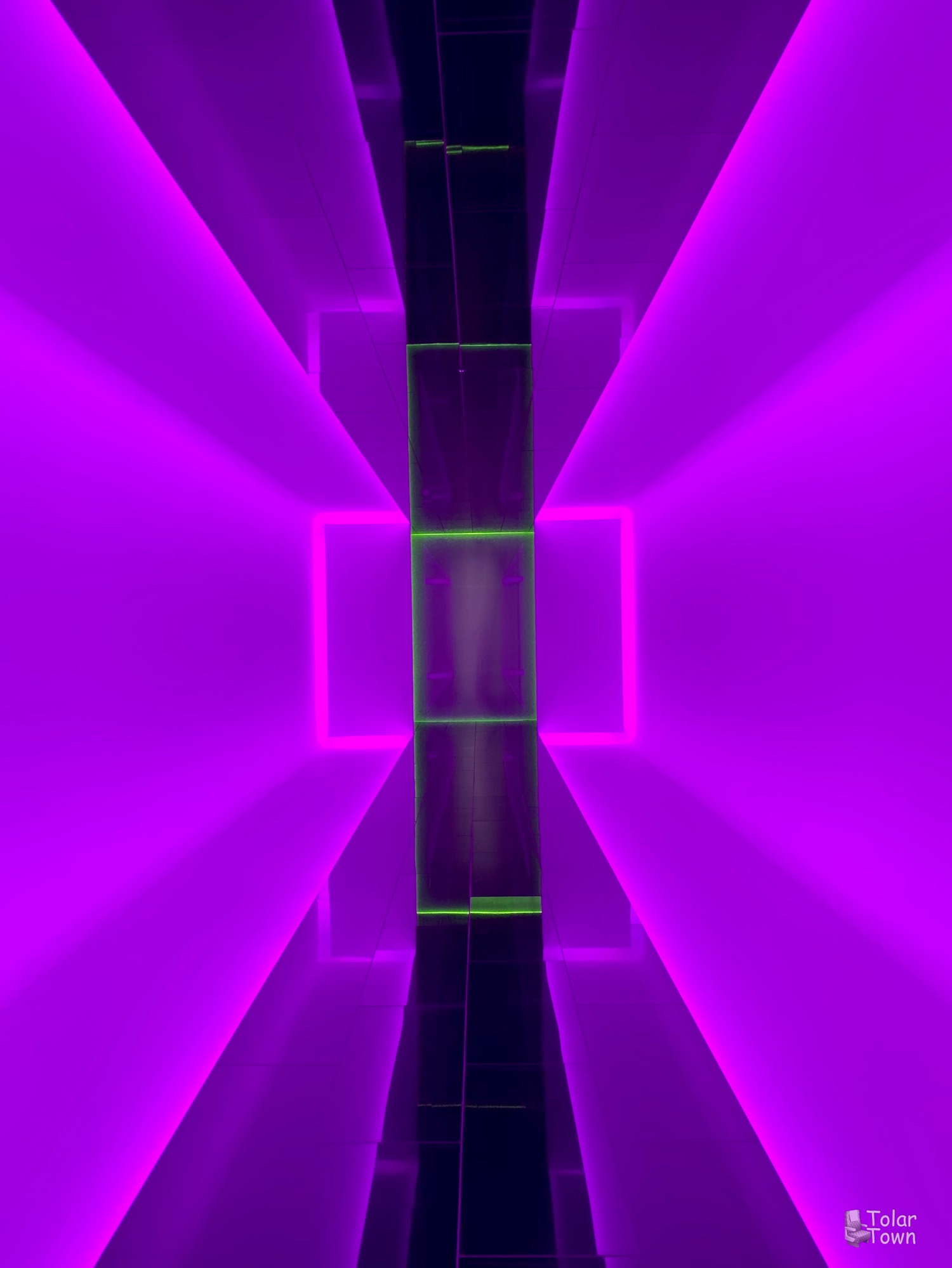 Beside Myself, by James Turrell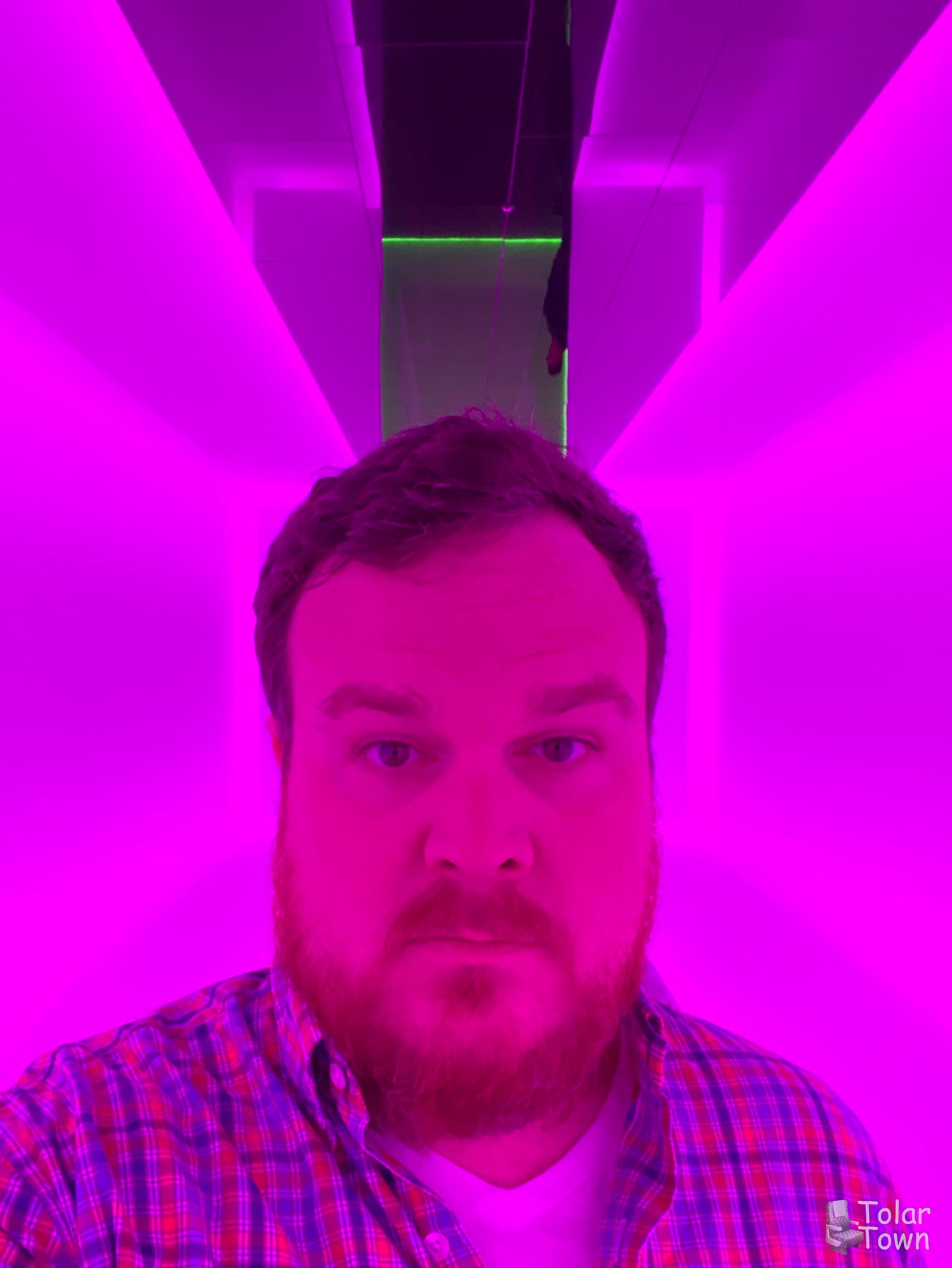 Selfie at Beside Myself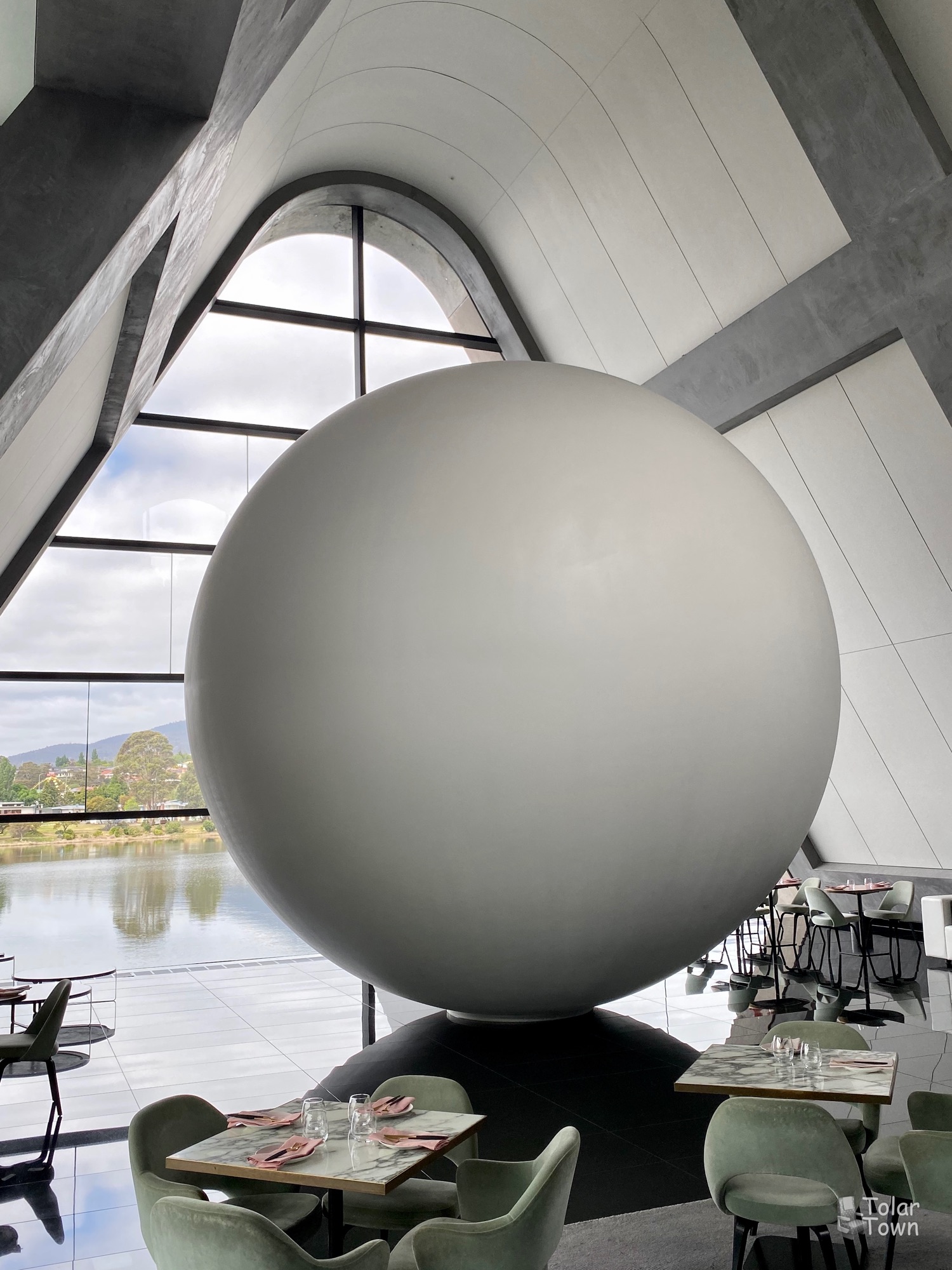 The outside of Unseen Seen, by James Turrell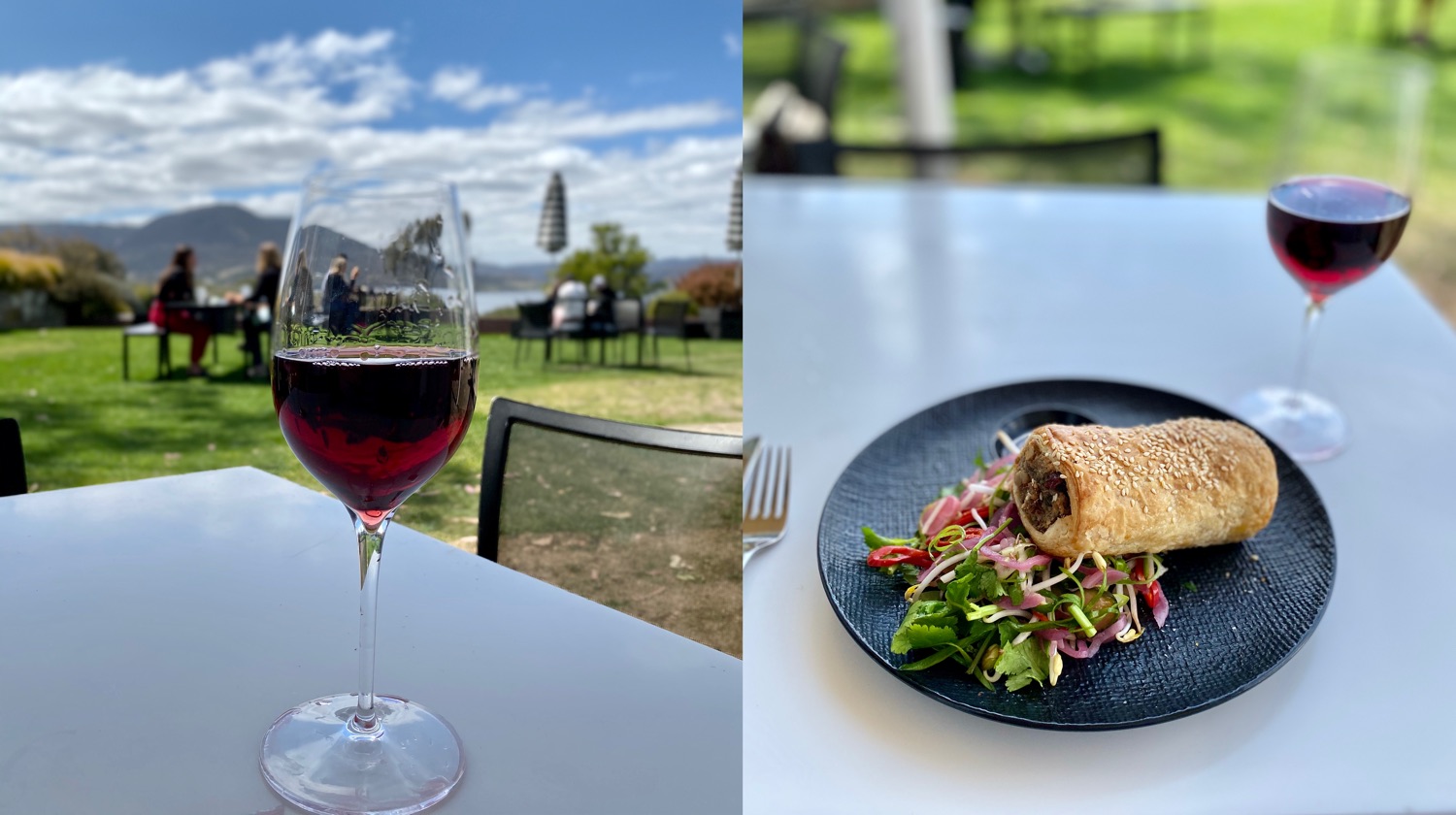 Lunch at the Museum Café: Moorilla Pinot Noir and a sausage roll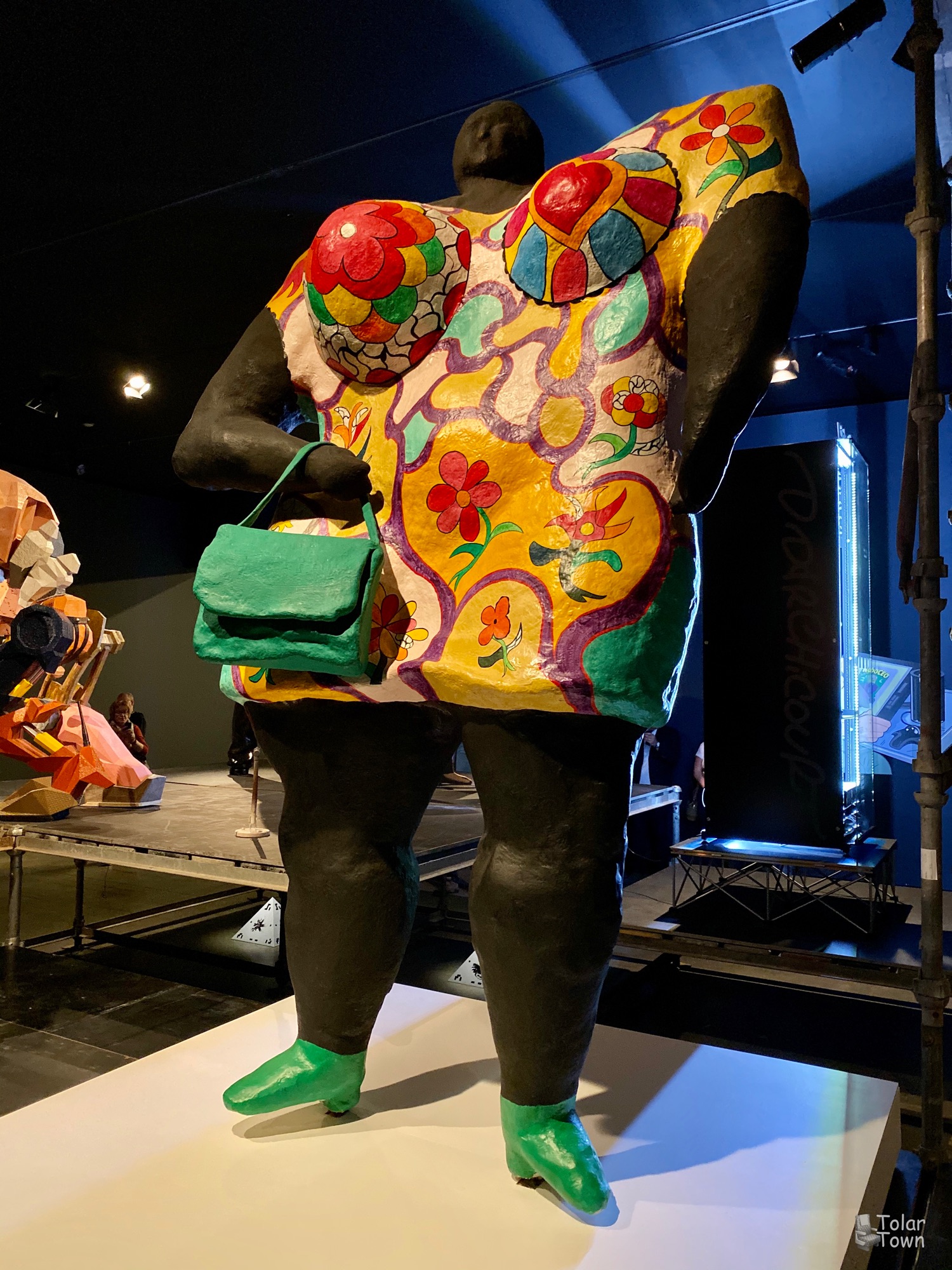 Black Beauty (Nana Series), by Niki de Saint Phalle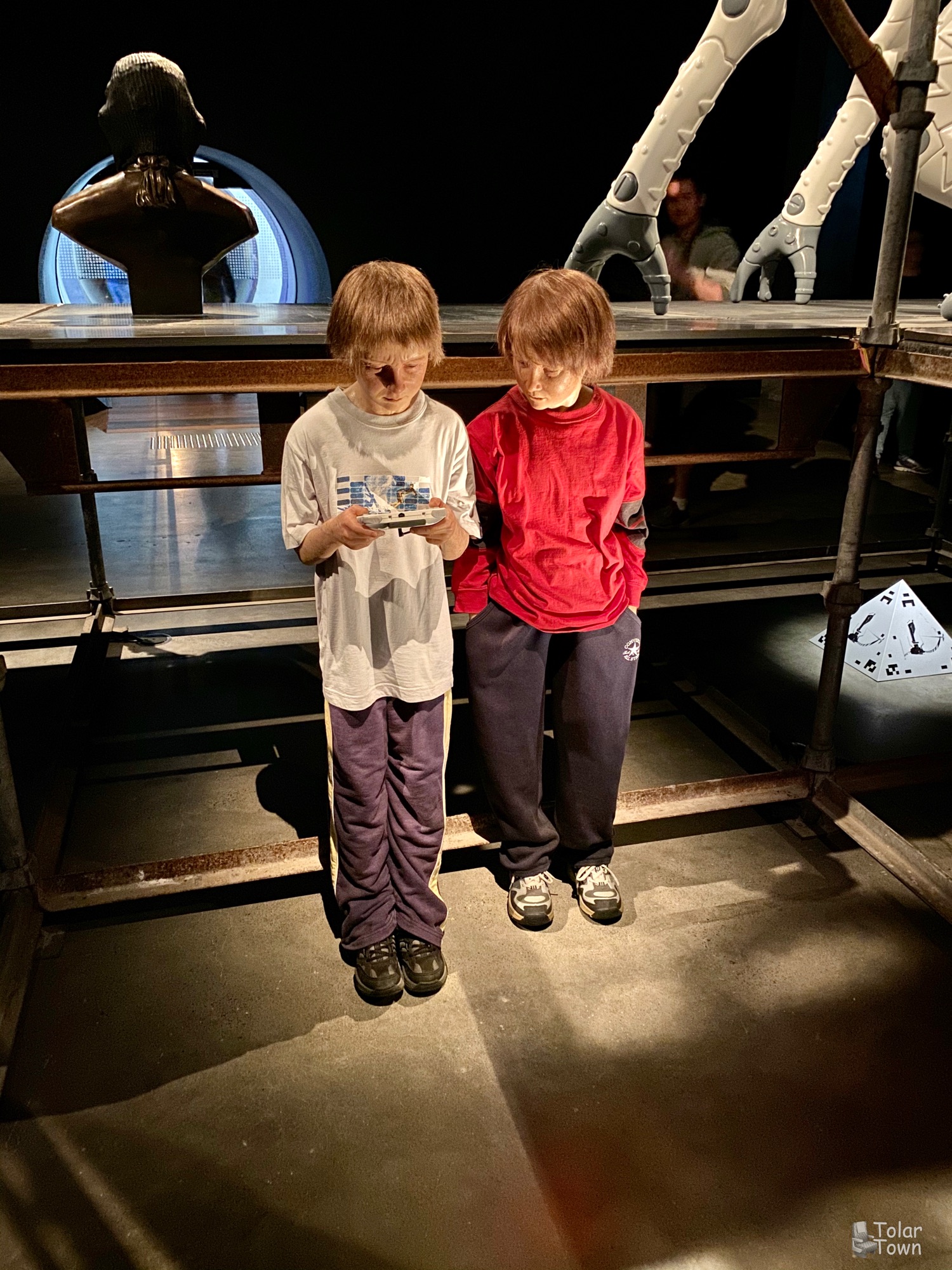 Game Boys Advanced, by Patricia Piccinini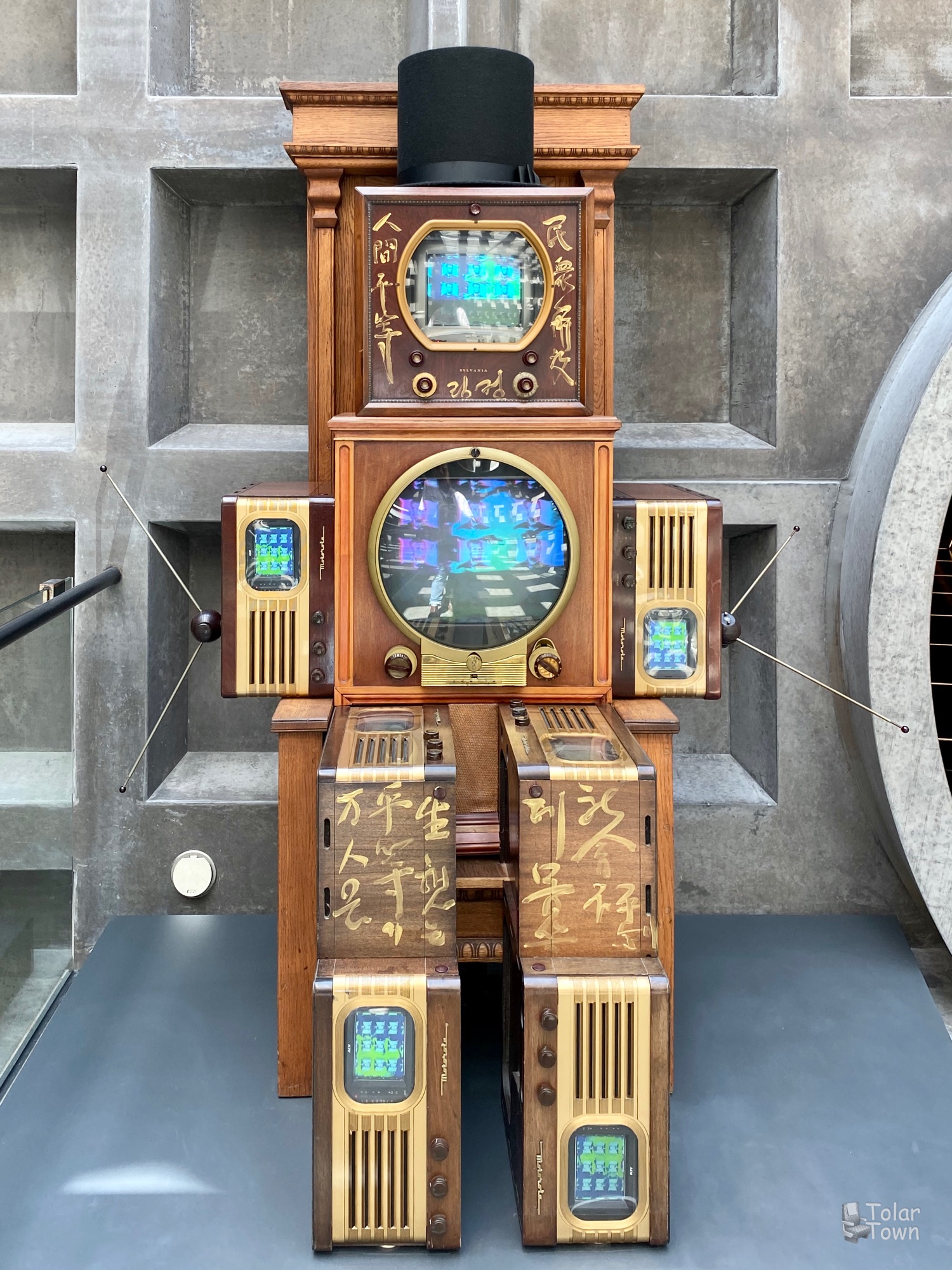 Lincoln, by Nam June Paik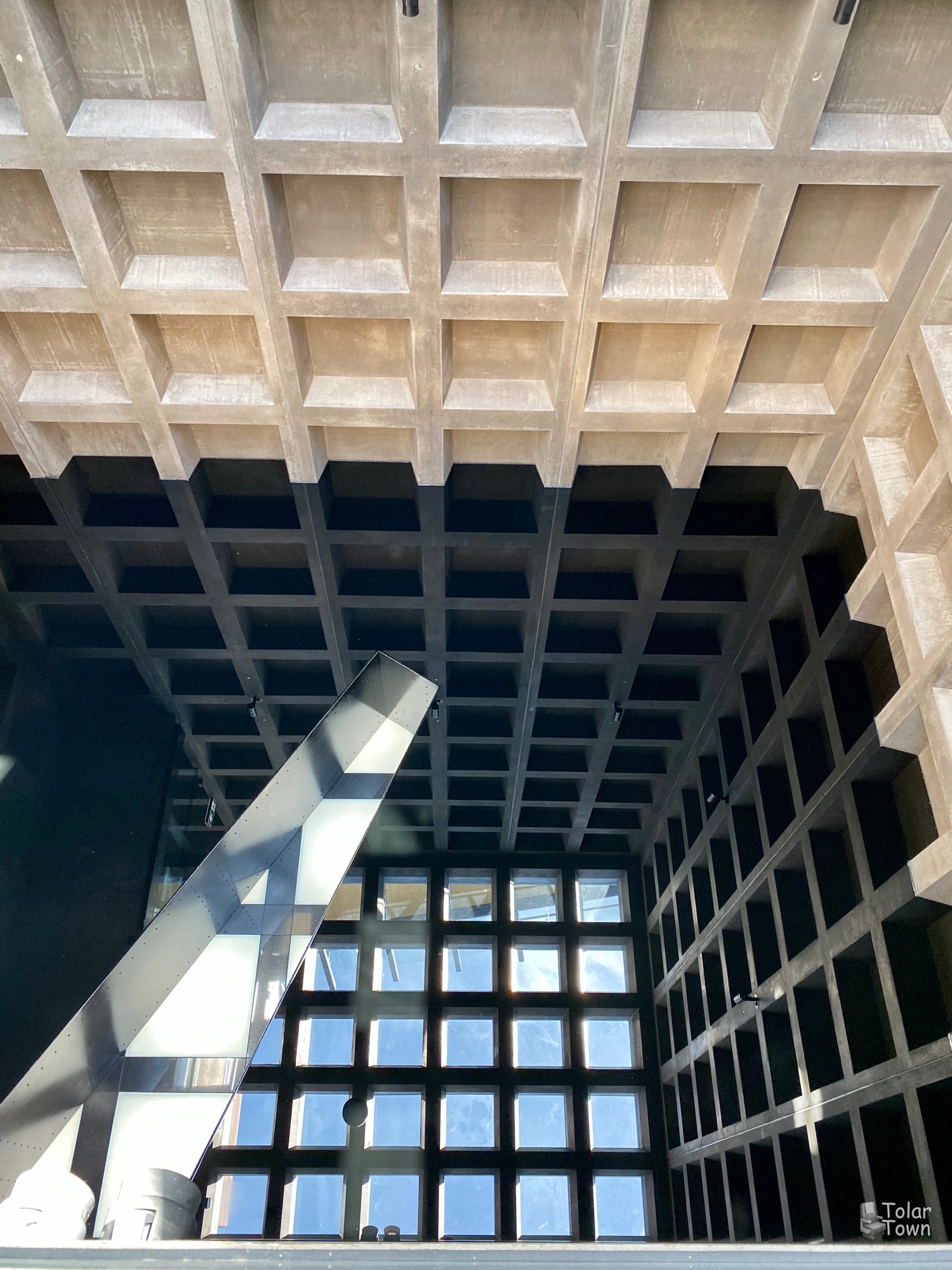 20:50, by Richard Wilson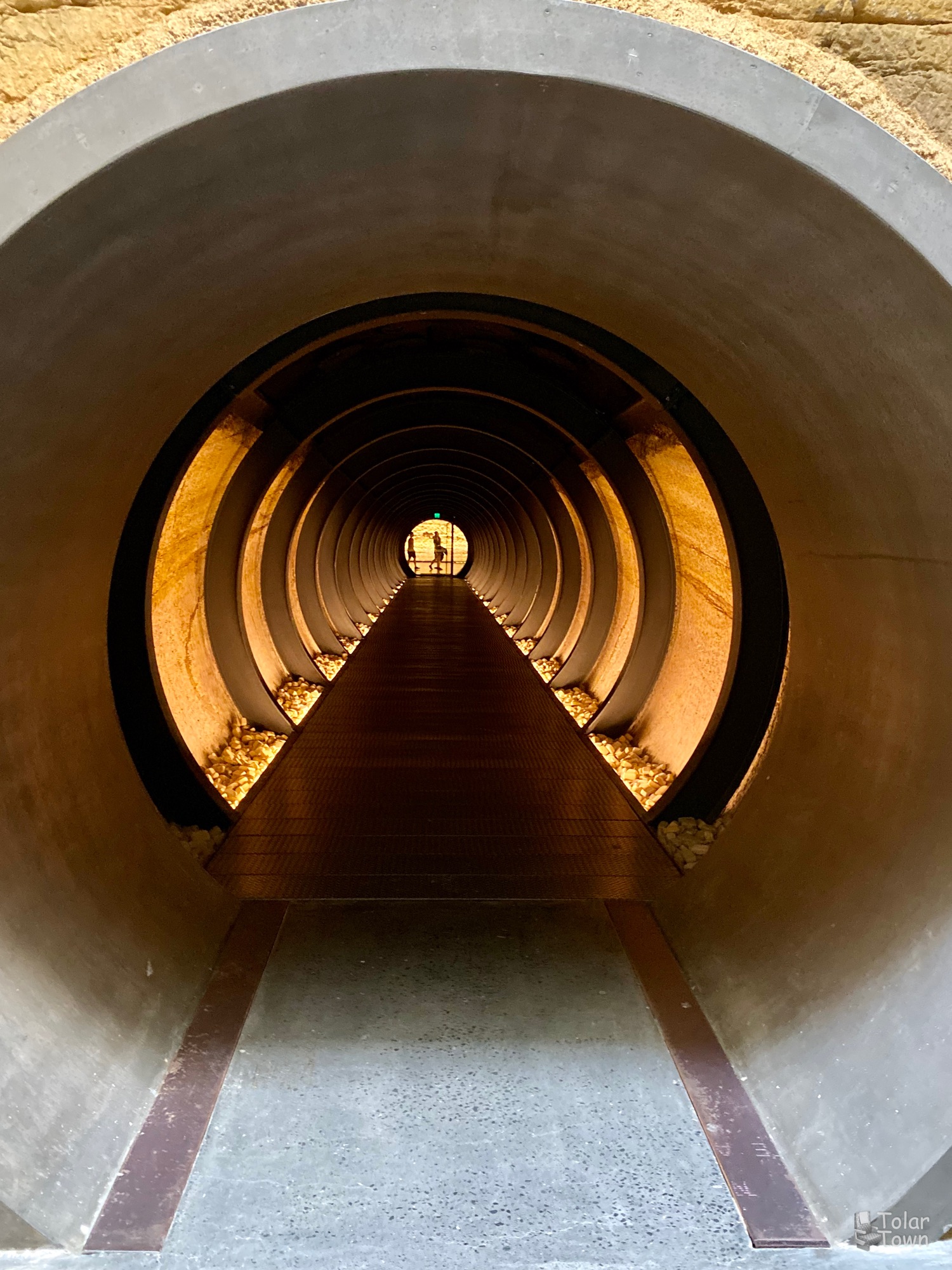 Requiem for Vermin, by Christopher Townsend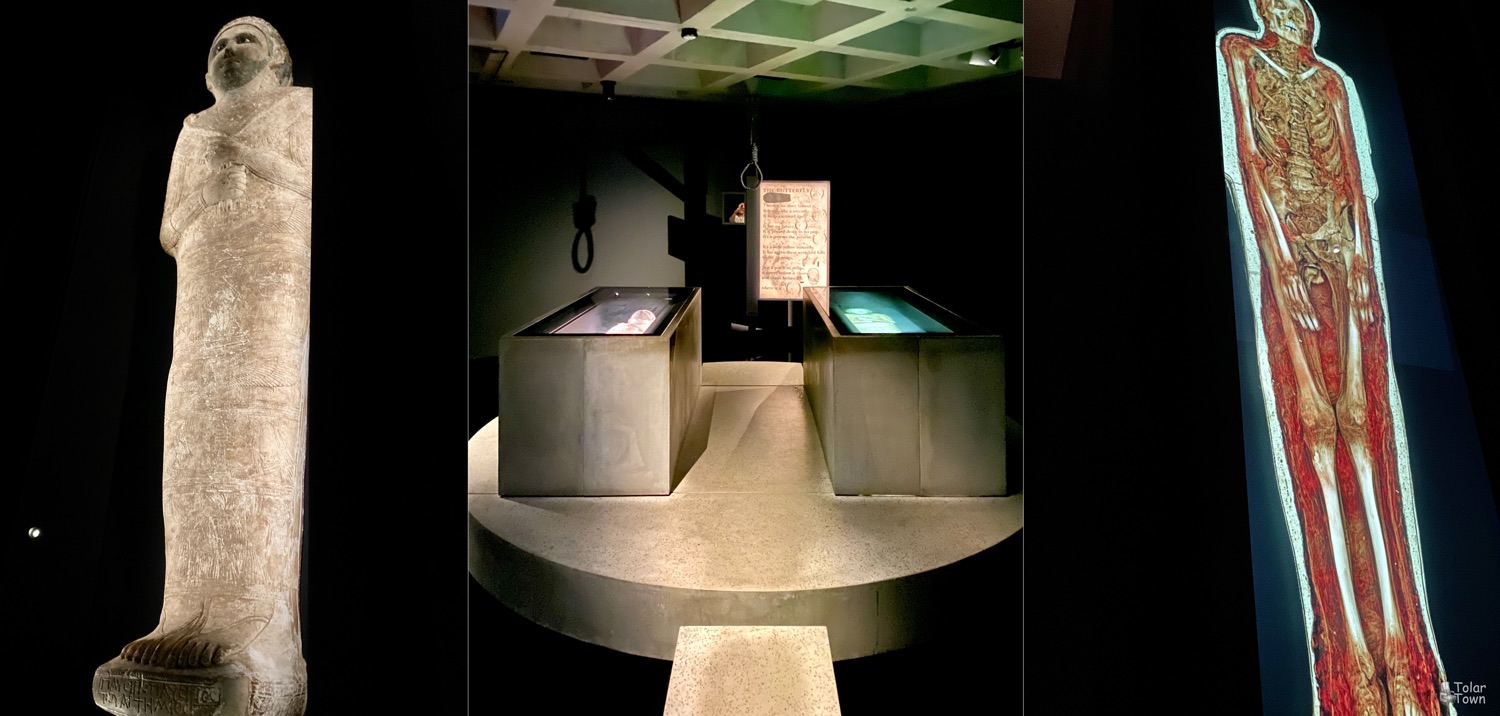 Mummy and coffin of Pausiris (Egypt, Ptolemaic to Roman Period)
The Void cocktail bar and Sullivan's Cove whisky
The top-side of Mona Confessional, by Oliver Beer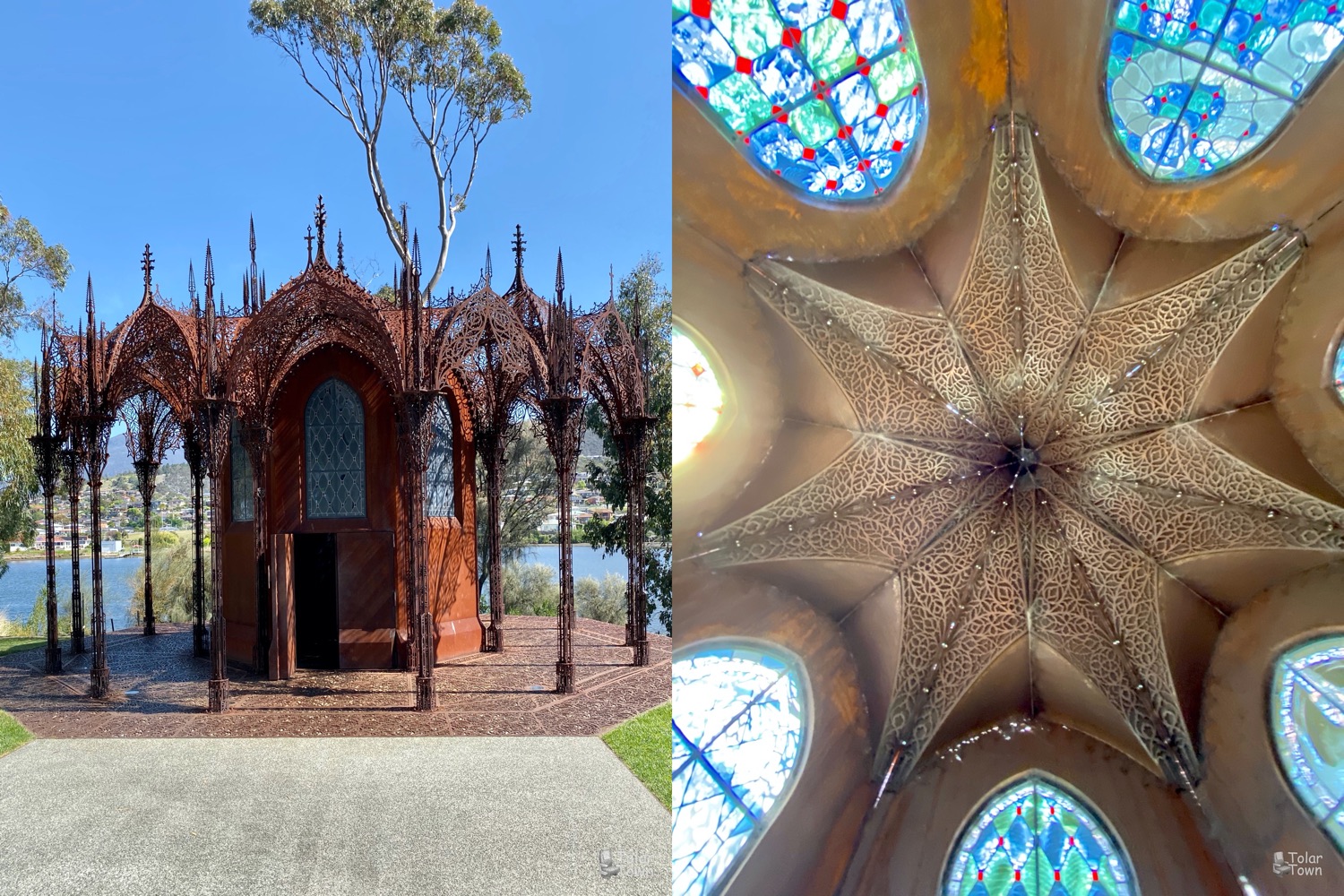 Chapel, by Wim Delvoye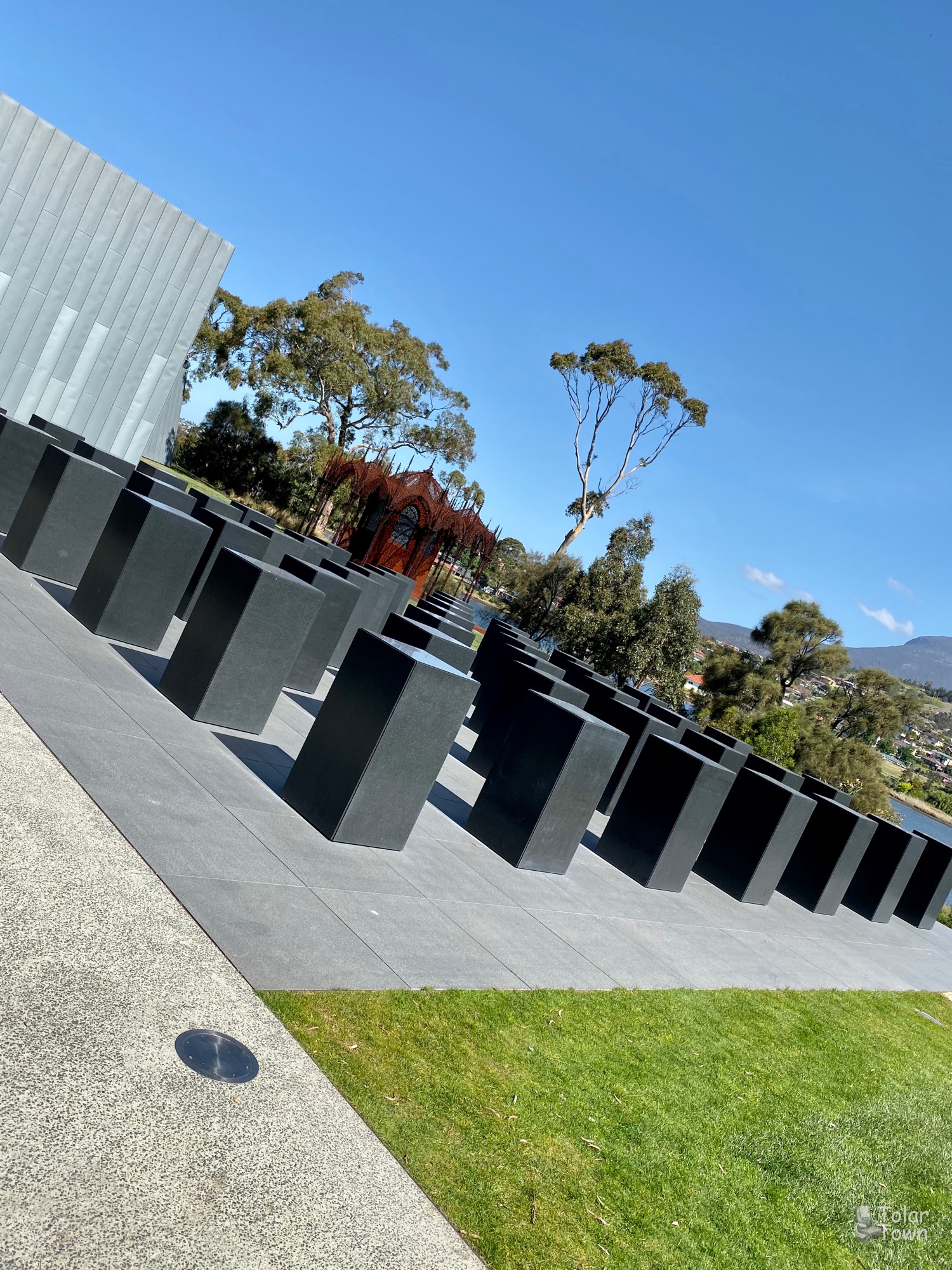 Spectra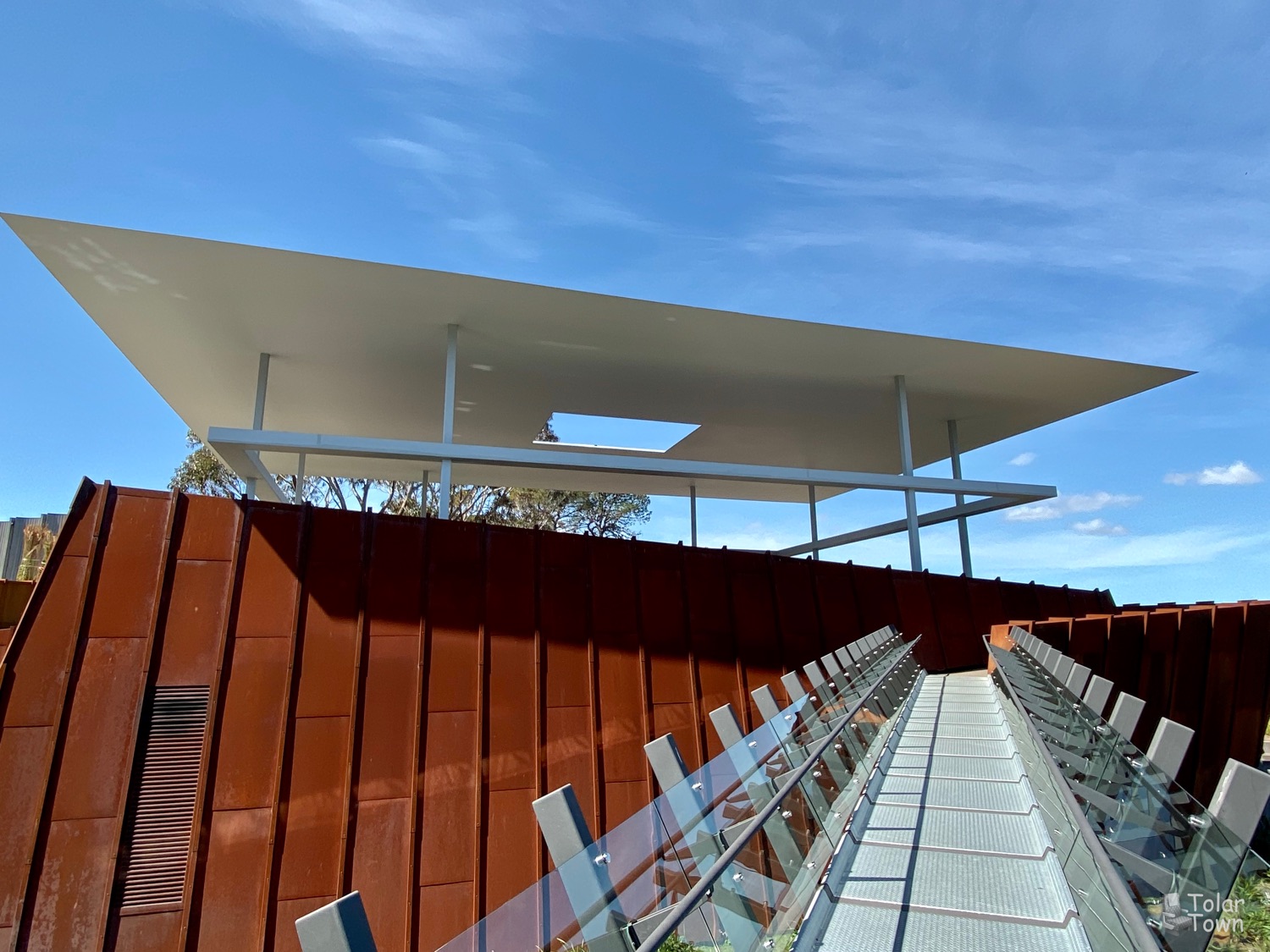 Amarna, by James Turrell

Outside MONA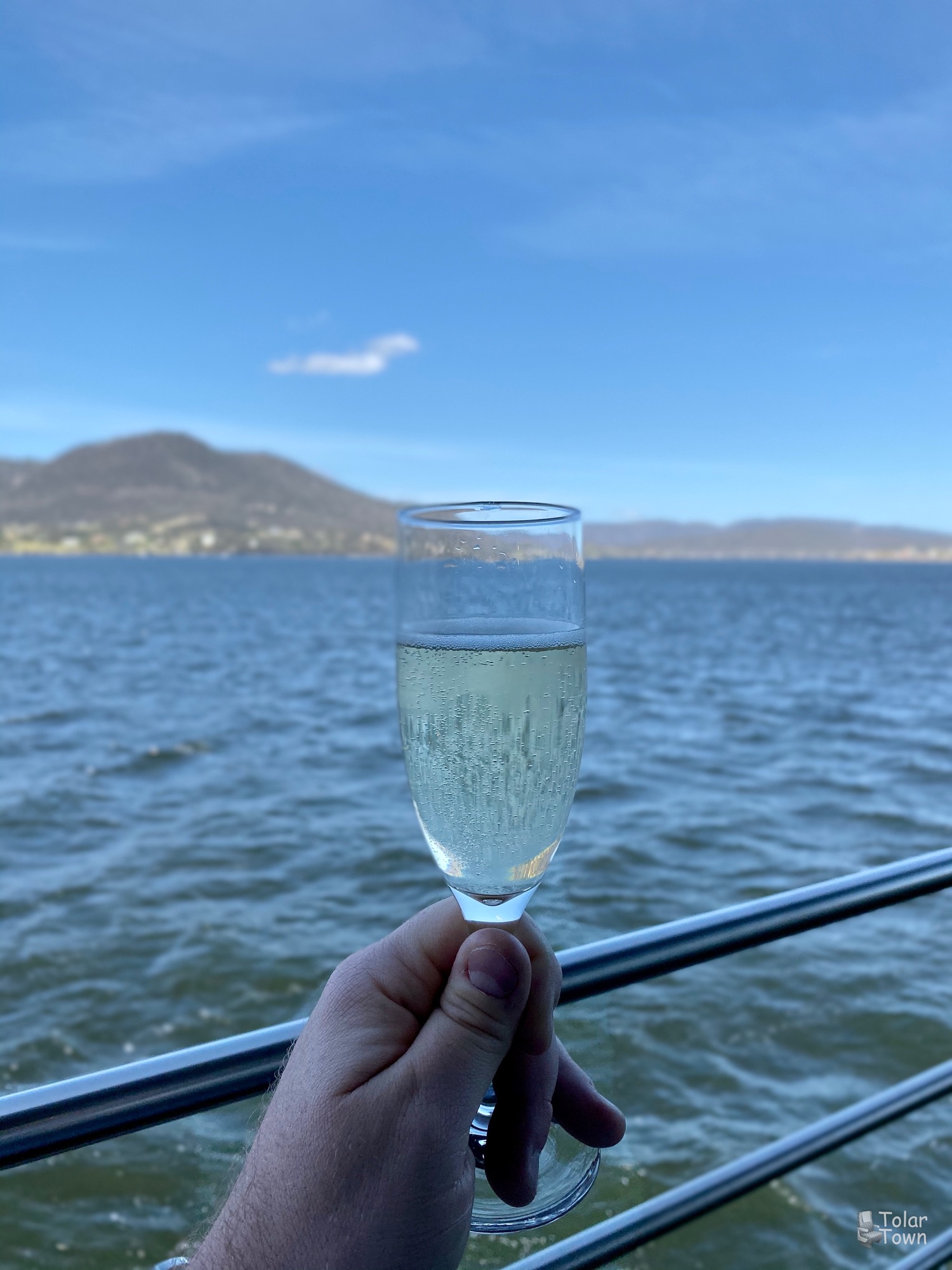 Return ferry + Sparkling wine