Pennicott seafood seduction cruise
A seafood-focused cruise through the waters of Hobart
Per Harper's recommendation, I went on the Pennicott Seafood Seduction tour today, where our fearless guides Sam & Hugh took us on a cruise through the waters of Hobart, Tasmania. Not only were they our guides, they were also our captains, fishermen, chefs, and entertainers – their constant prattle & wit back and forth kept the cruise light-hearted and fun. The day was amazing, the food top-notch, and the sights were something to behold. Anyone heading to Tasmania should stop through and take the cruise!
Across the day, we ate:
Oysters, both raw and poached in sparkling wine
Salmon: sashimi, cold-smoked, hot-smoked & salmon spread.
Strawberries, blueberries, & cucumber
Blue cheese, brie, & cheddar from Bruny Island
Rock lobster (raw & ceviche'd in wine)
Abalone, prepared two ways: sautéed with butter and sautéed with ginger, garlic, chilis, and scallions
Sea urchin (raw)
The abalone and sea urchin were freshly caught by Hugh, one of our guides!
Of the course of the day, we drank:
Jansz Sparkling wine
Moo beer
Chardonnay
Willie Smith's cider
Pinot Noir
The day started off pretty windy and cloudy, but ended up warm with gorgeous blue skies.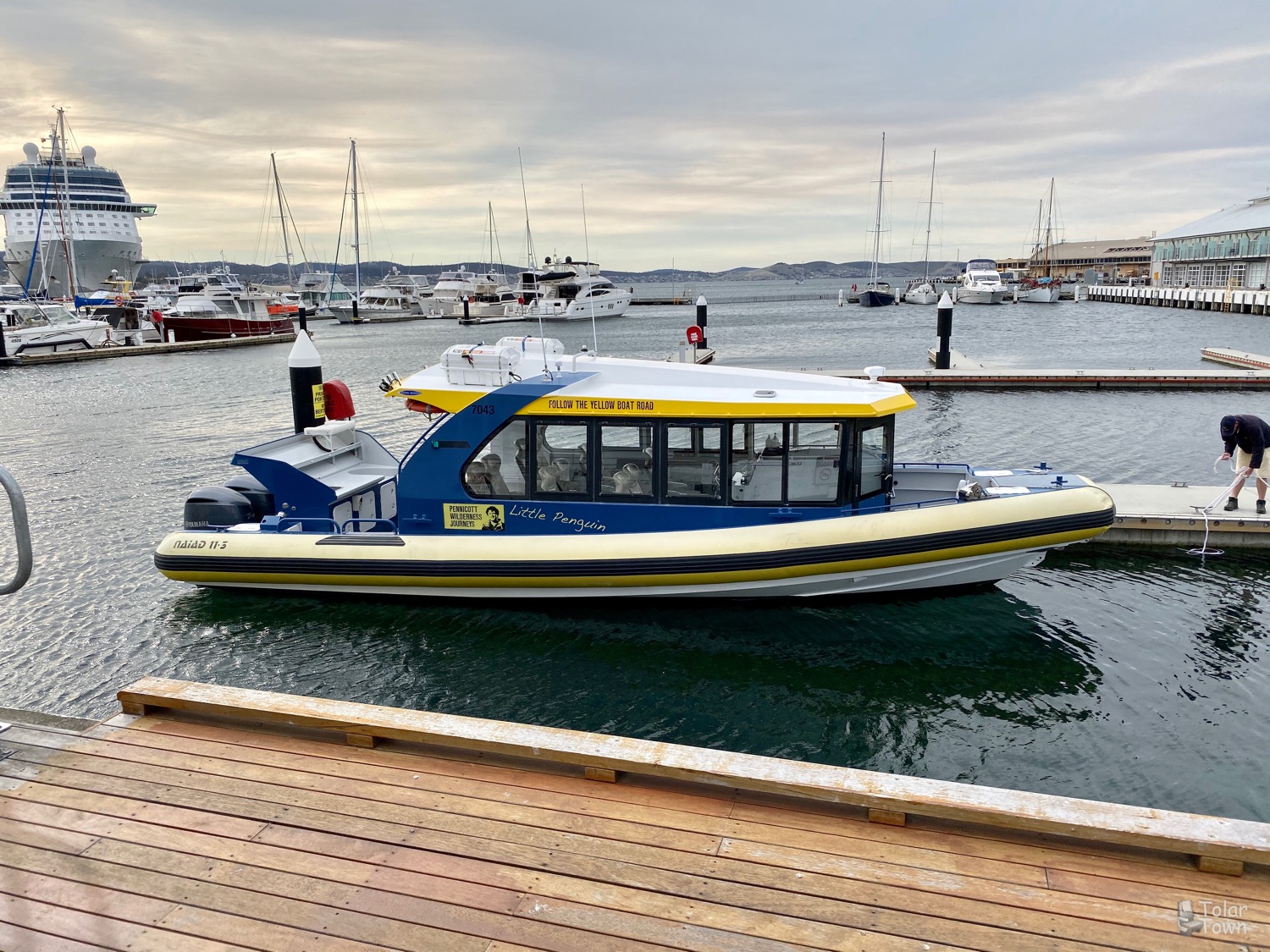 Pennicott ship: Little Penguin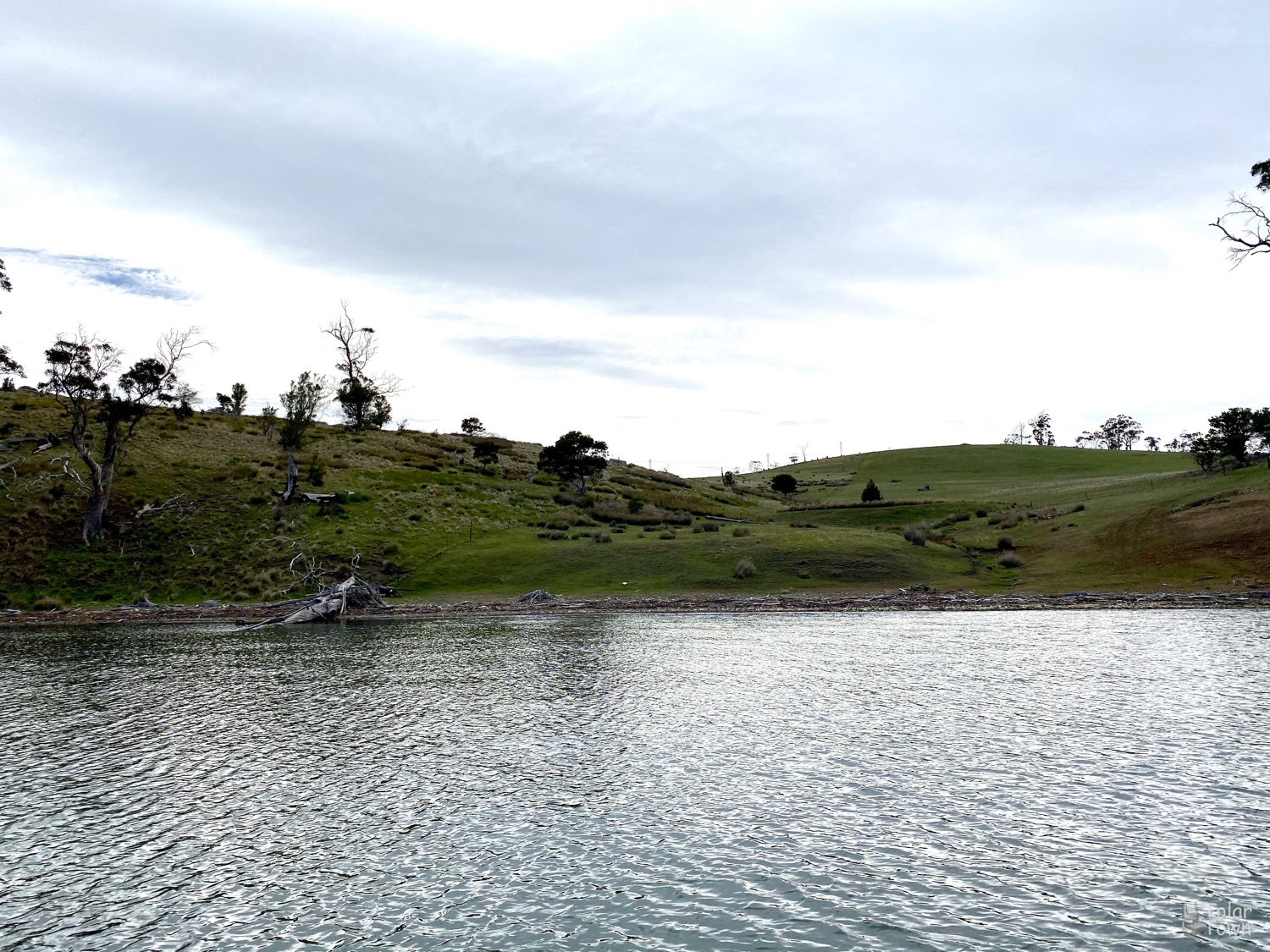 Bruny Island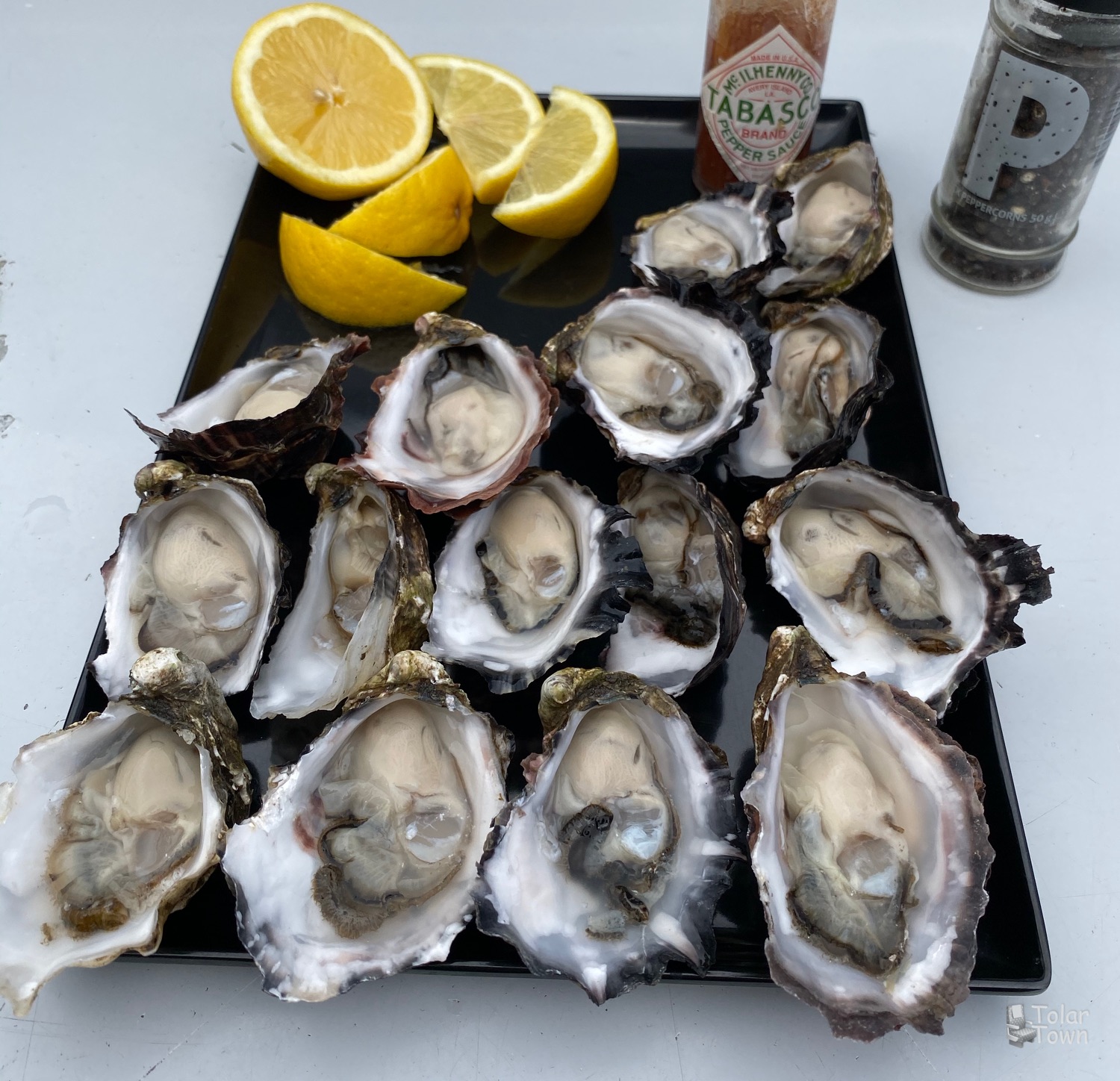 Raw oysters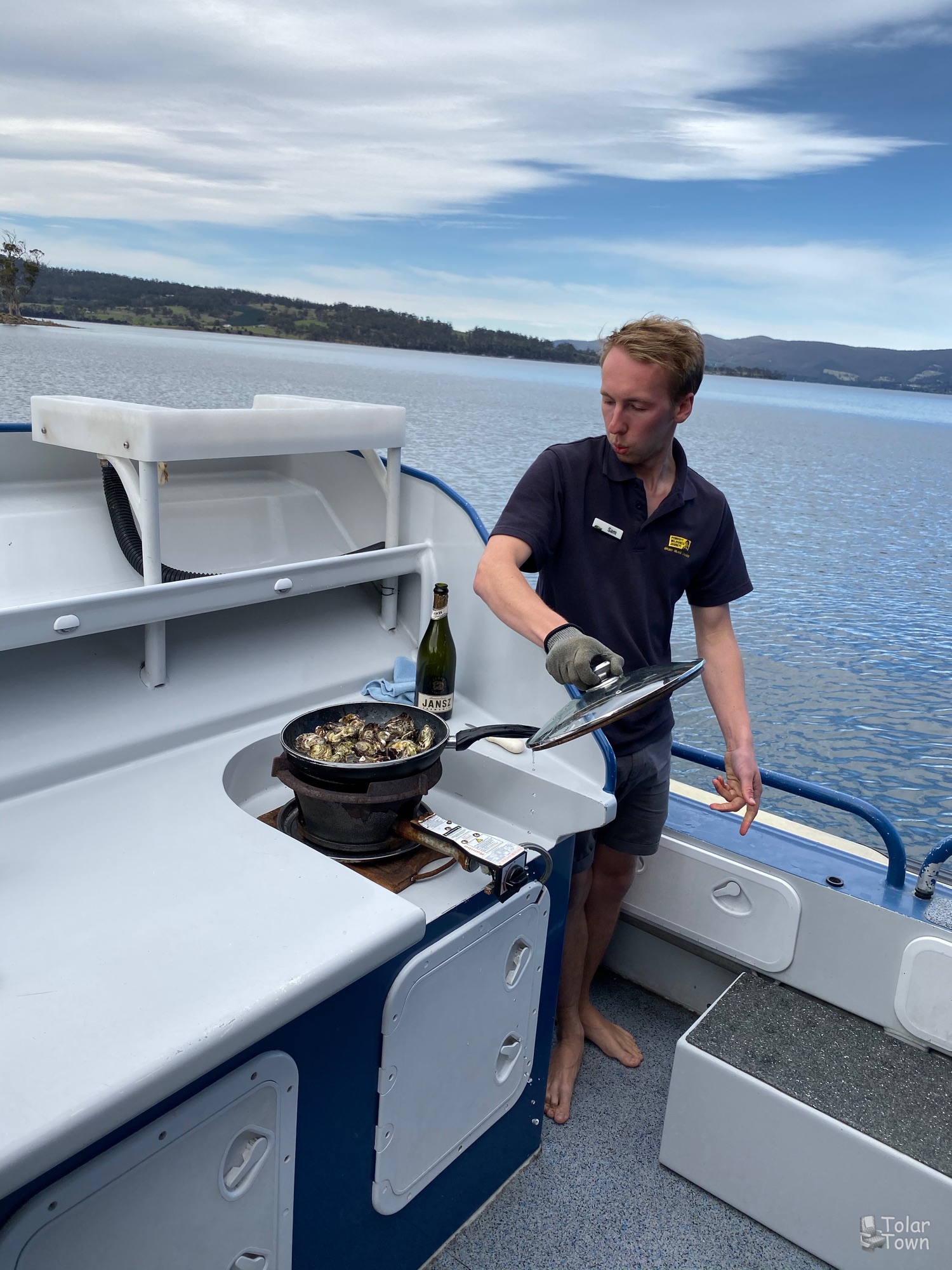 Oysters poached in sparkling wine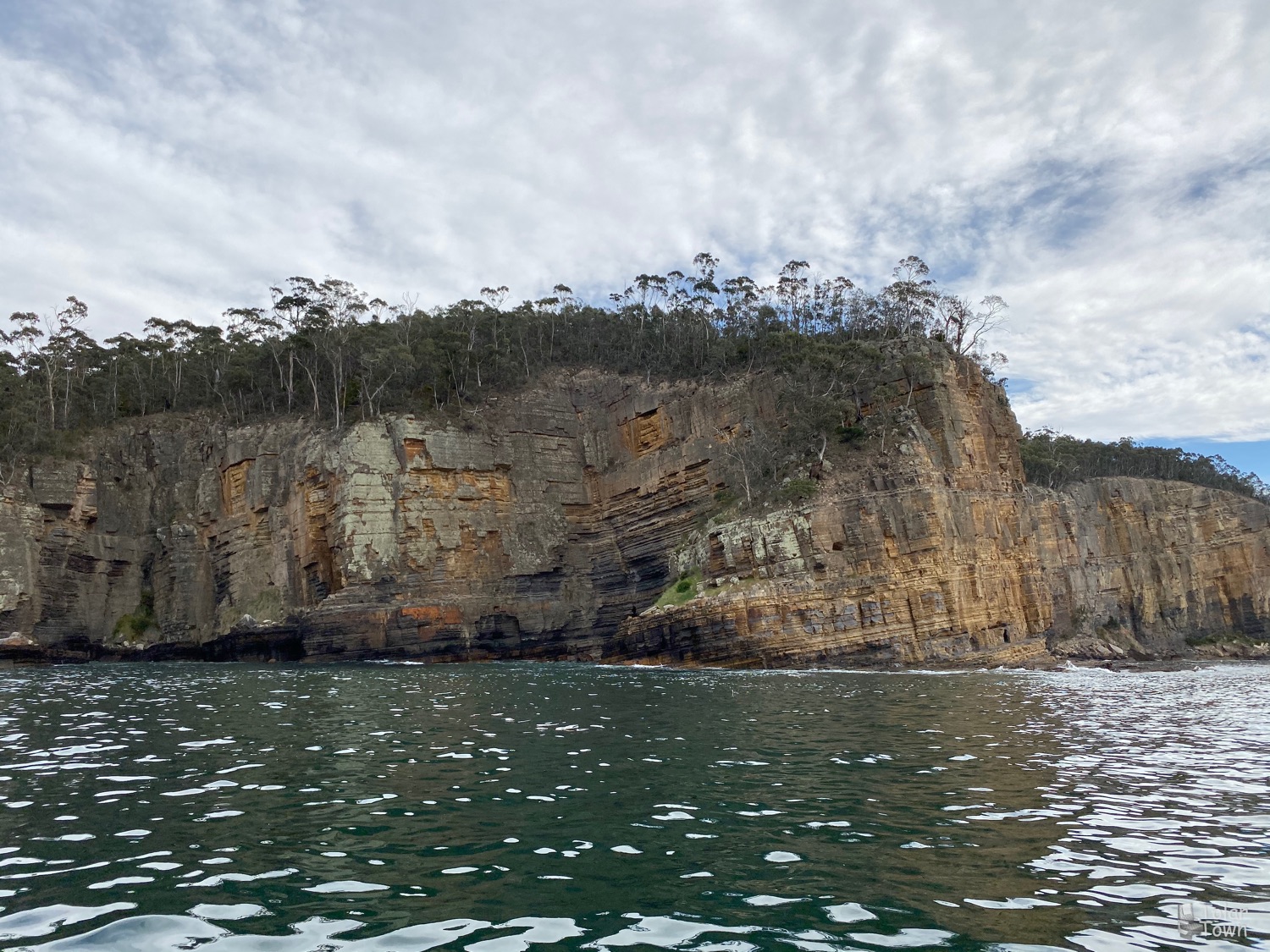 Rocky cliffs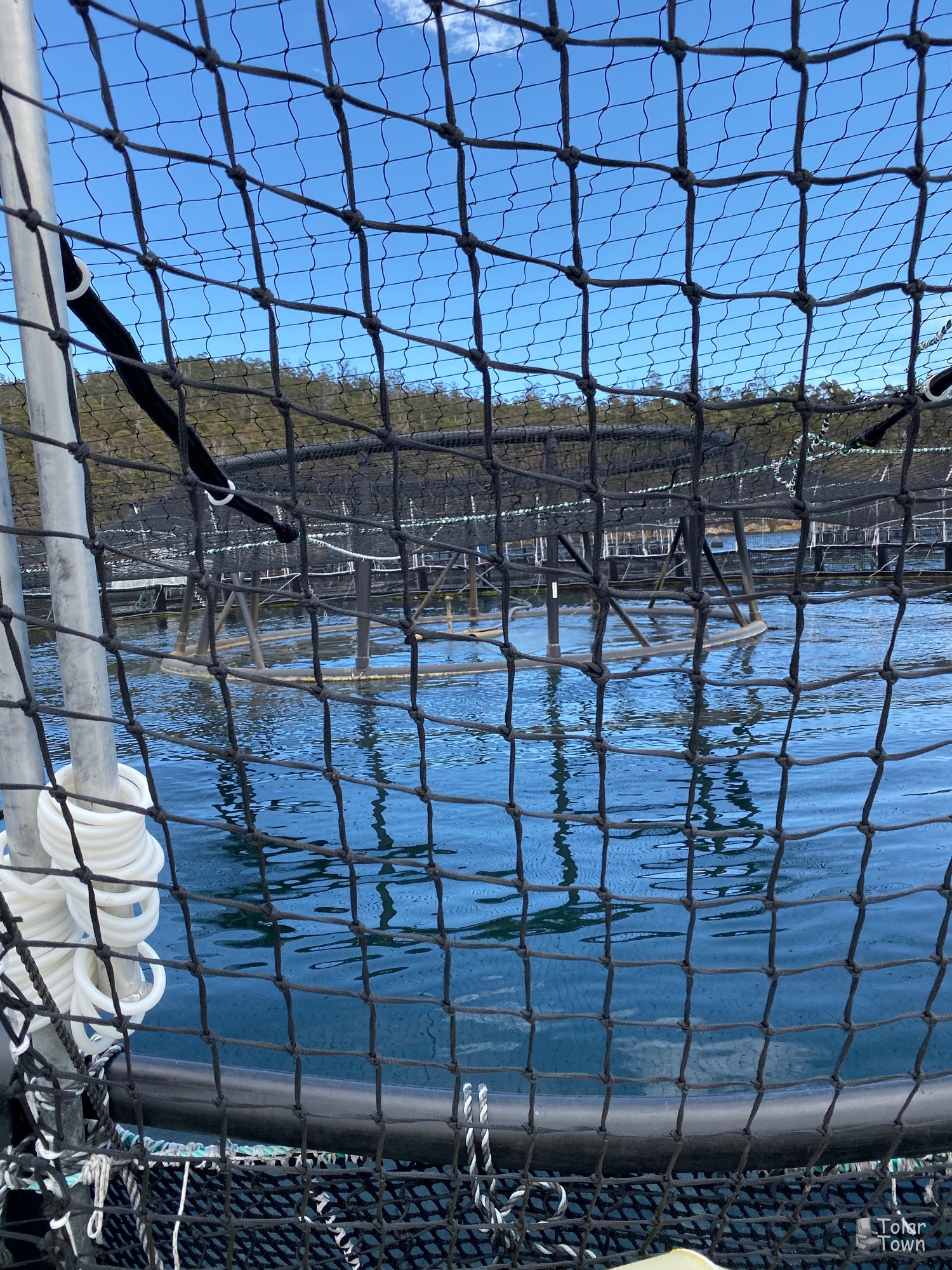 Salmon farm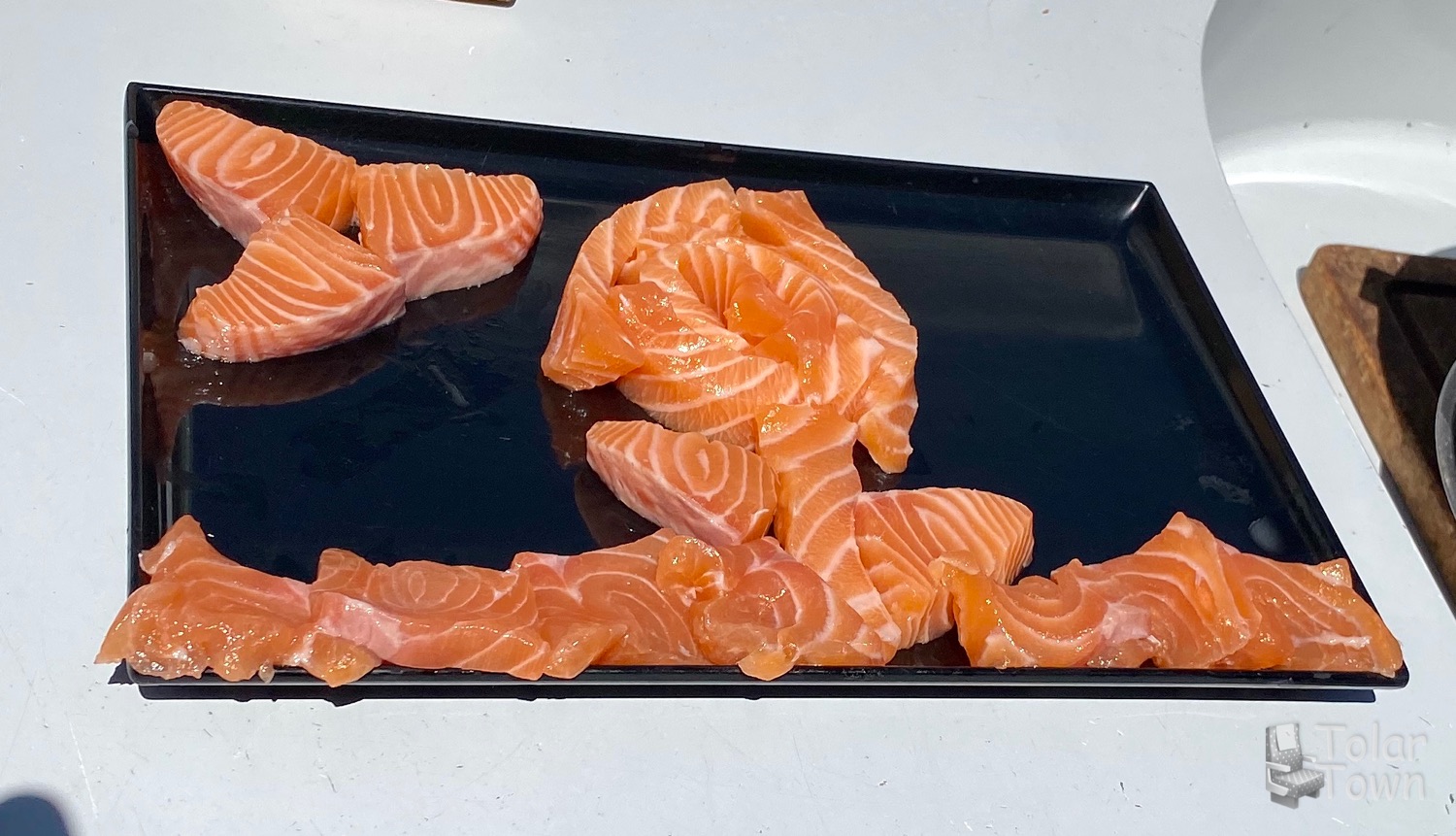 Salmon sashimi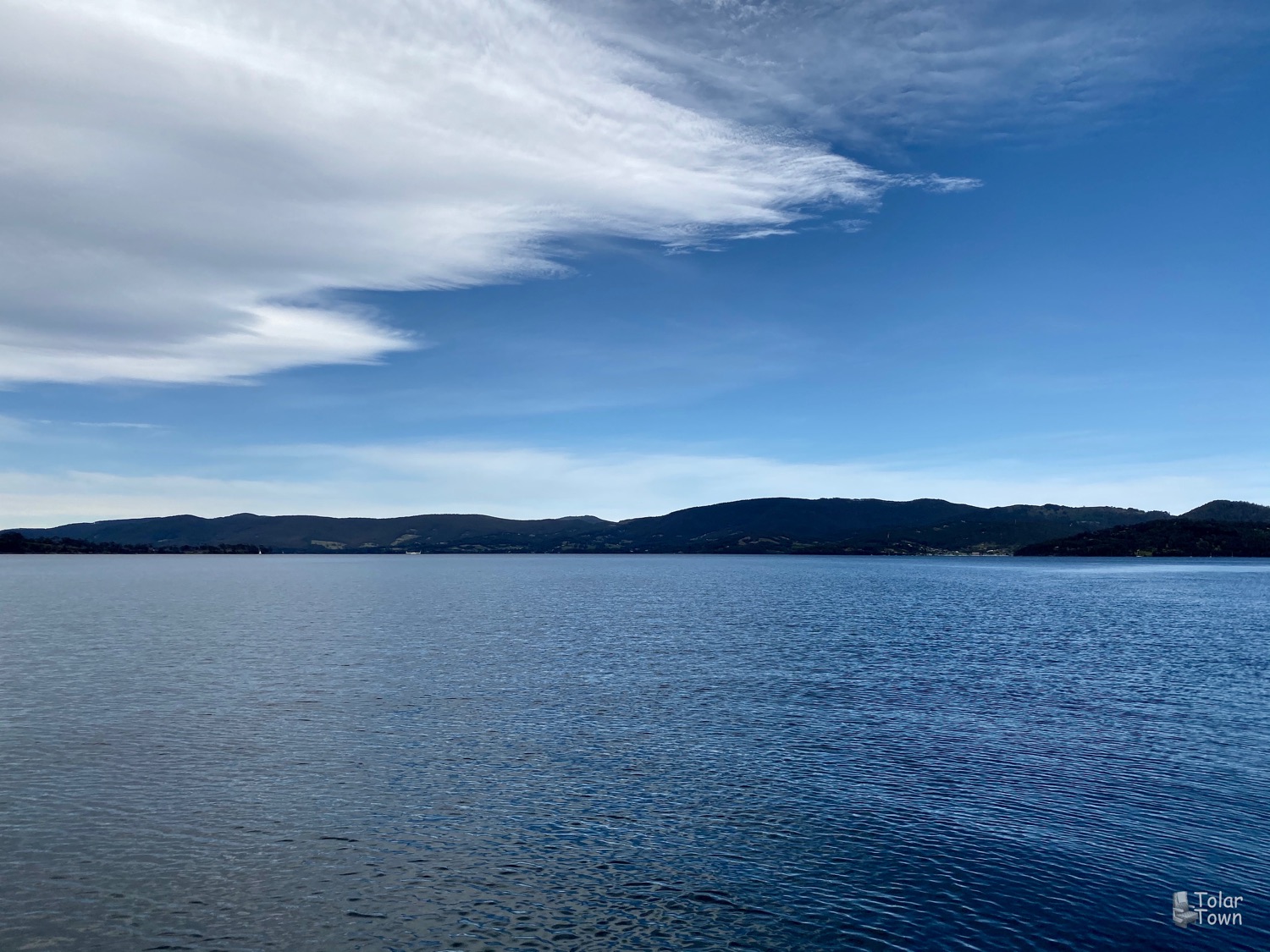 Sea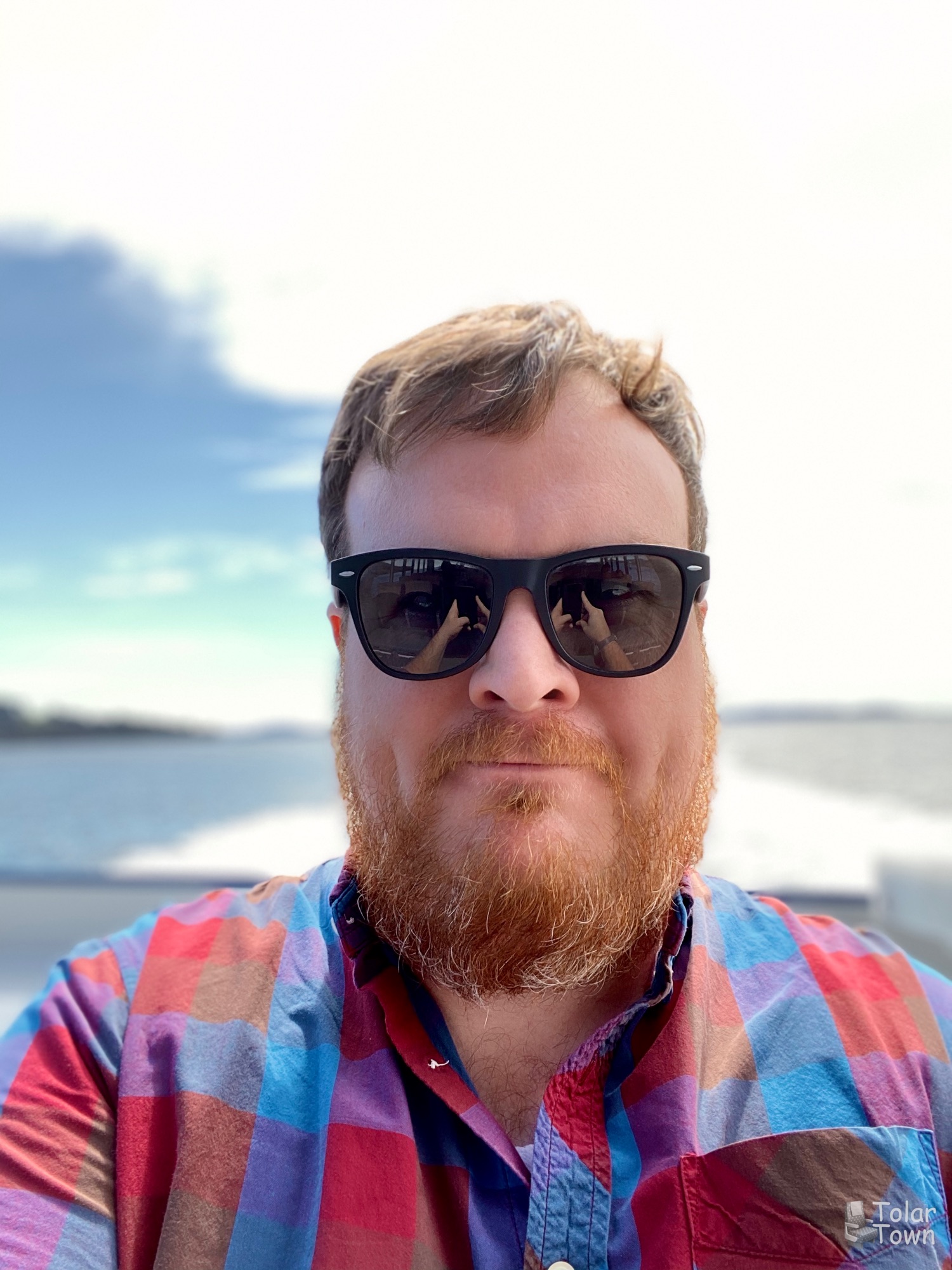 Selfie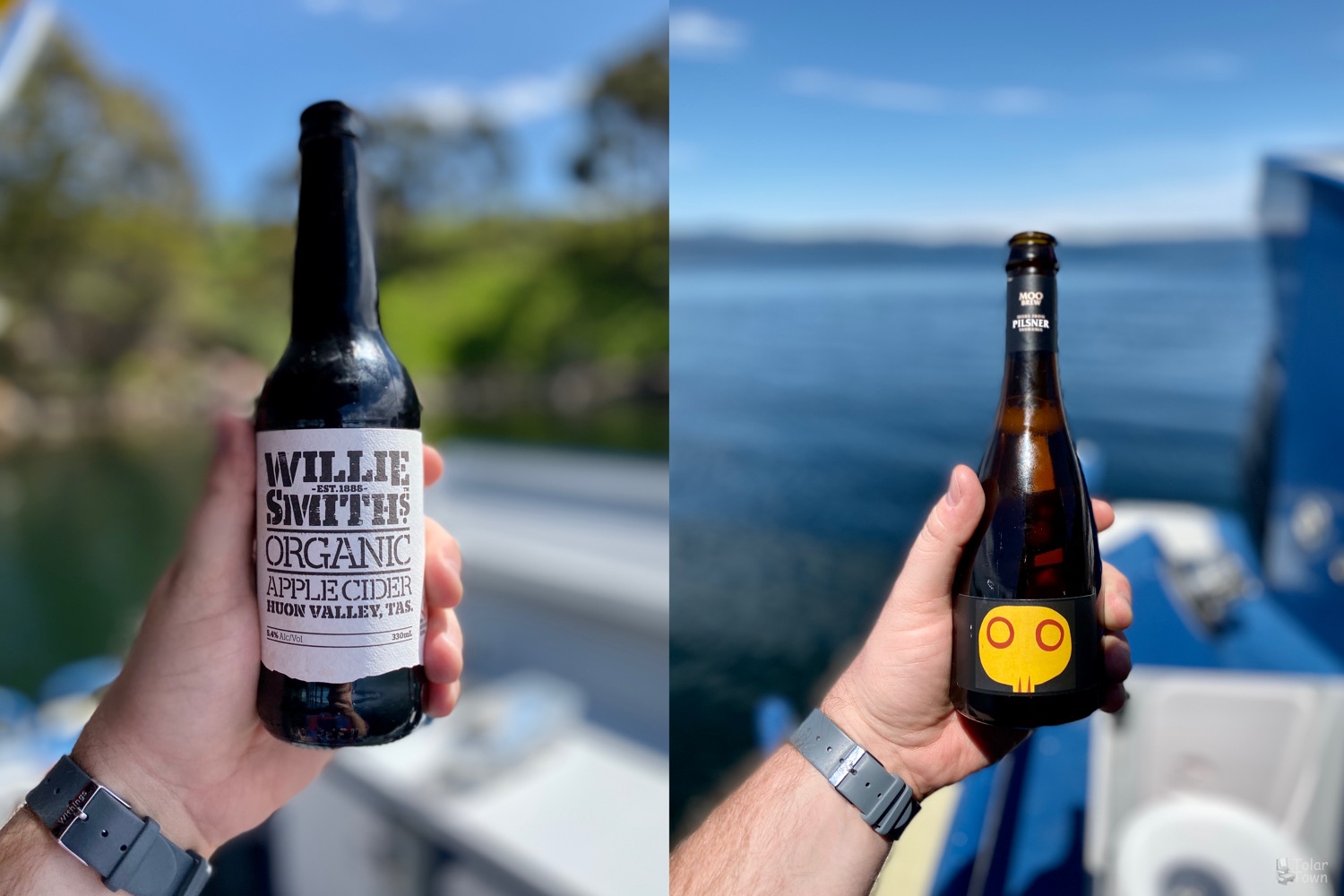 Willie Smith's cider & Moo brew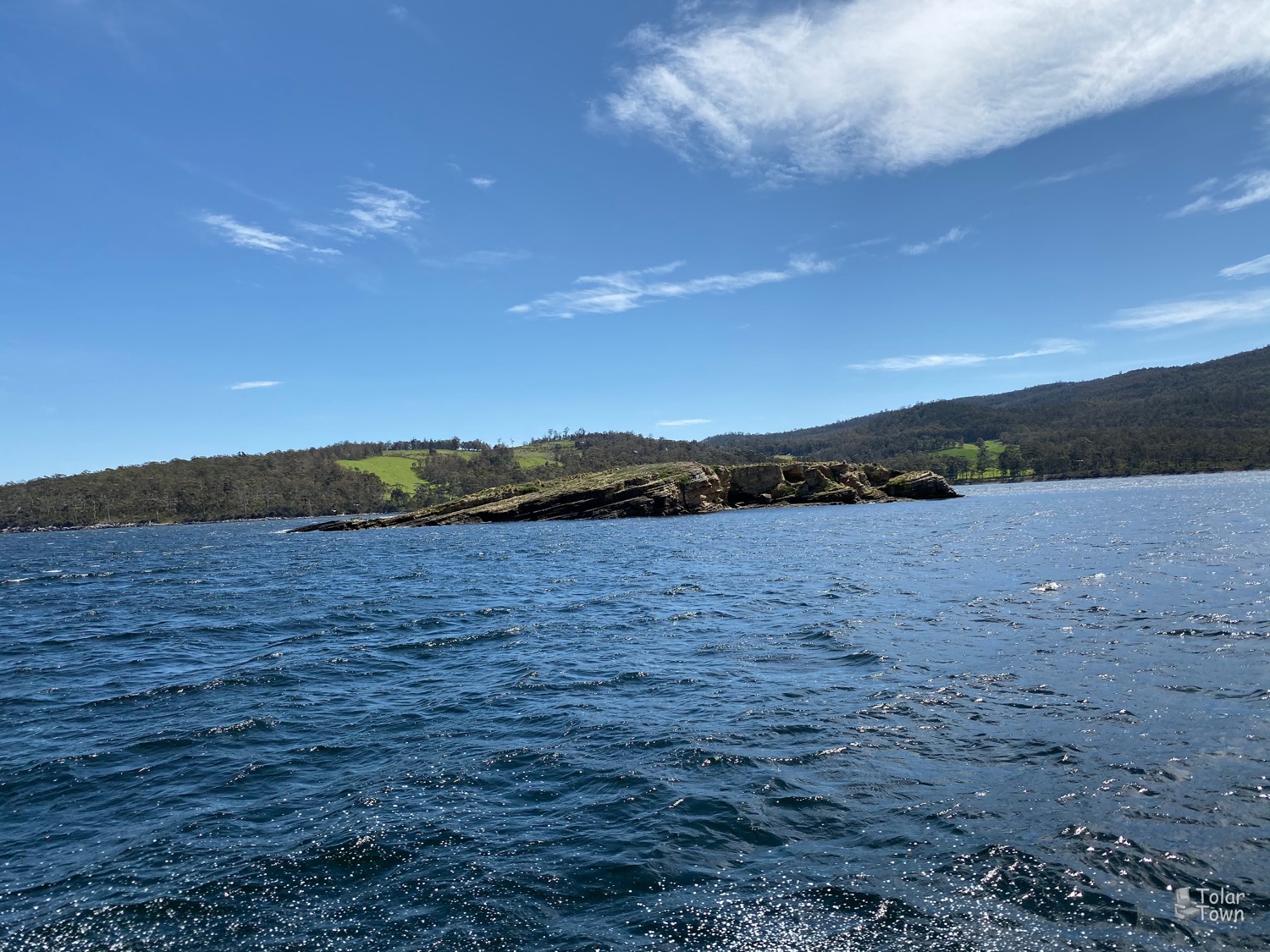 Tiny island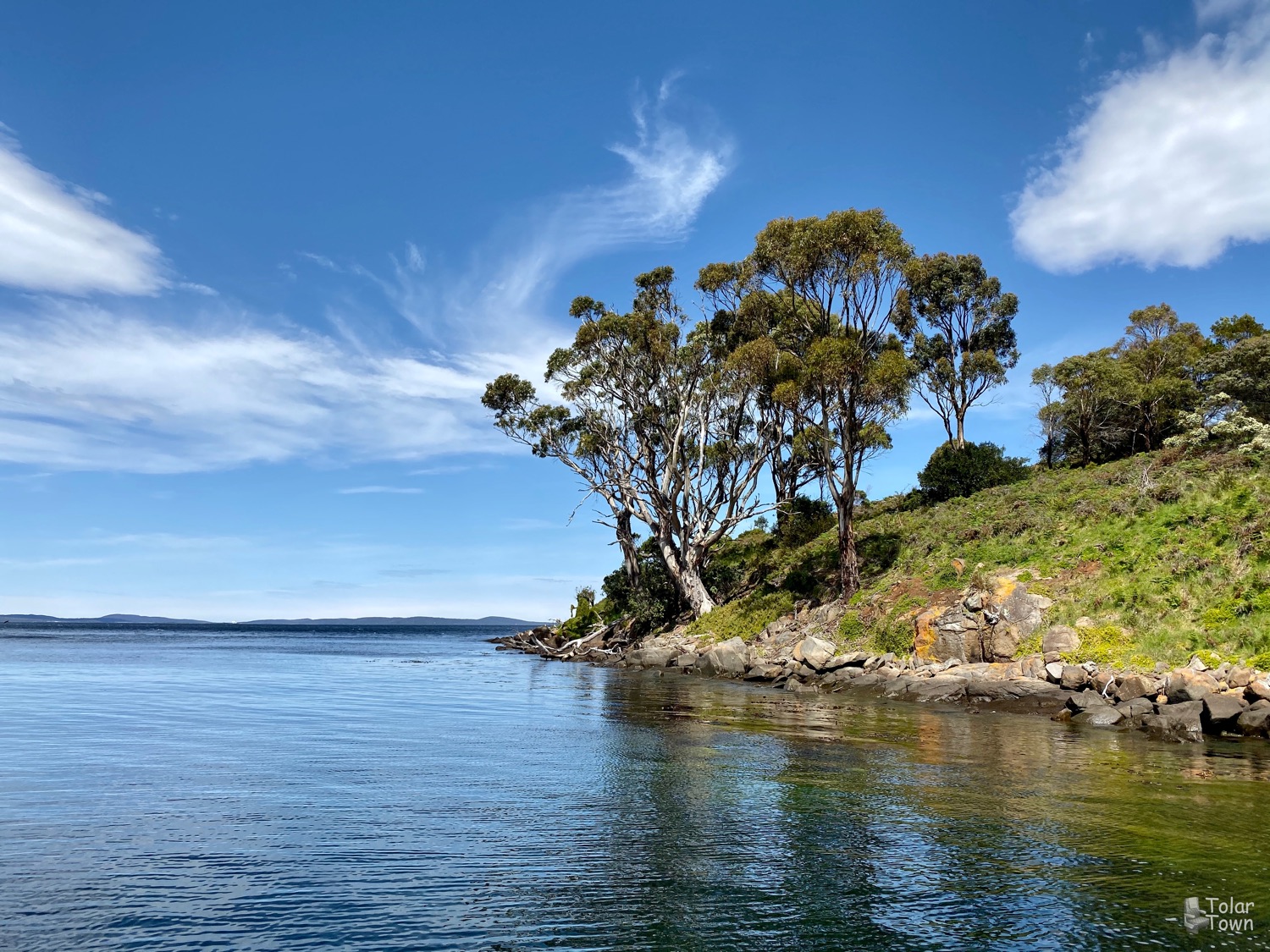 Shore views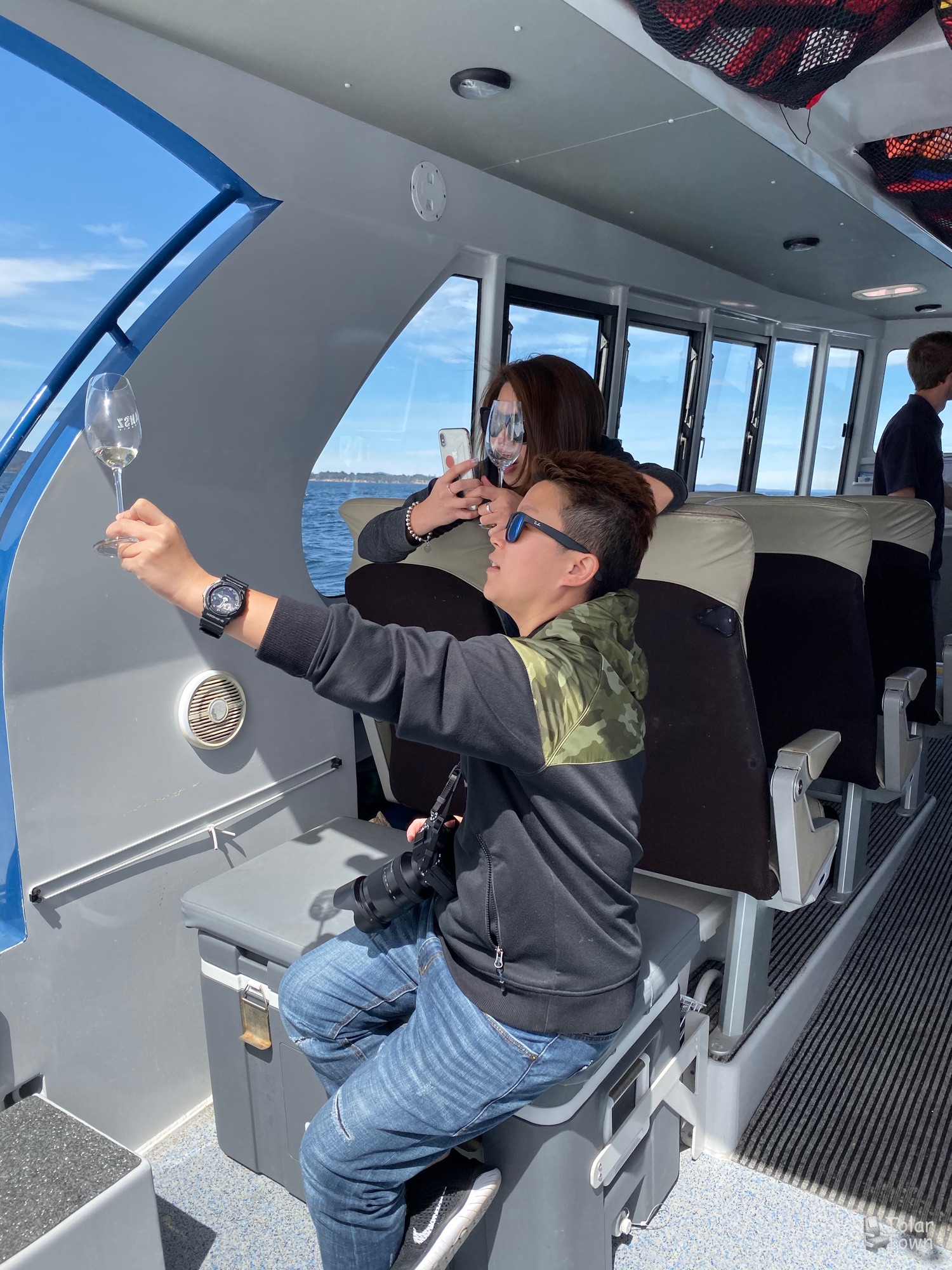 Fellow passengers from Hong Kong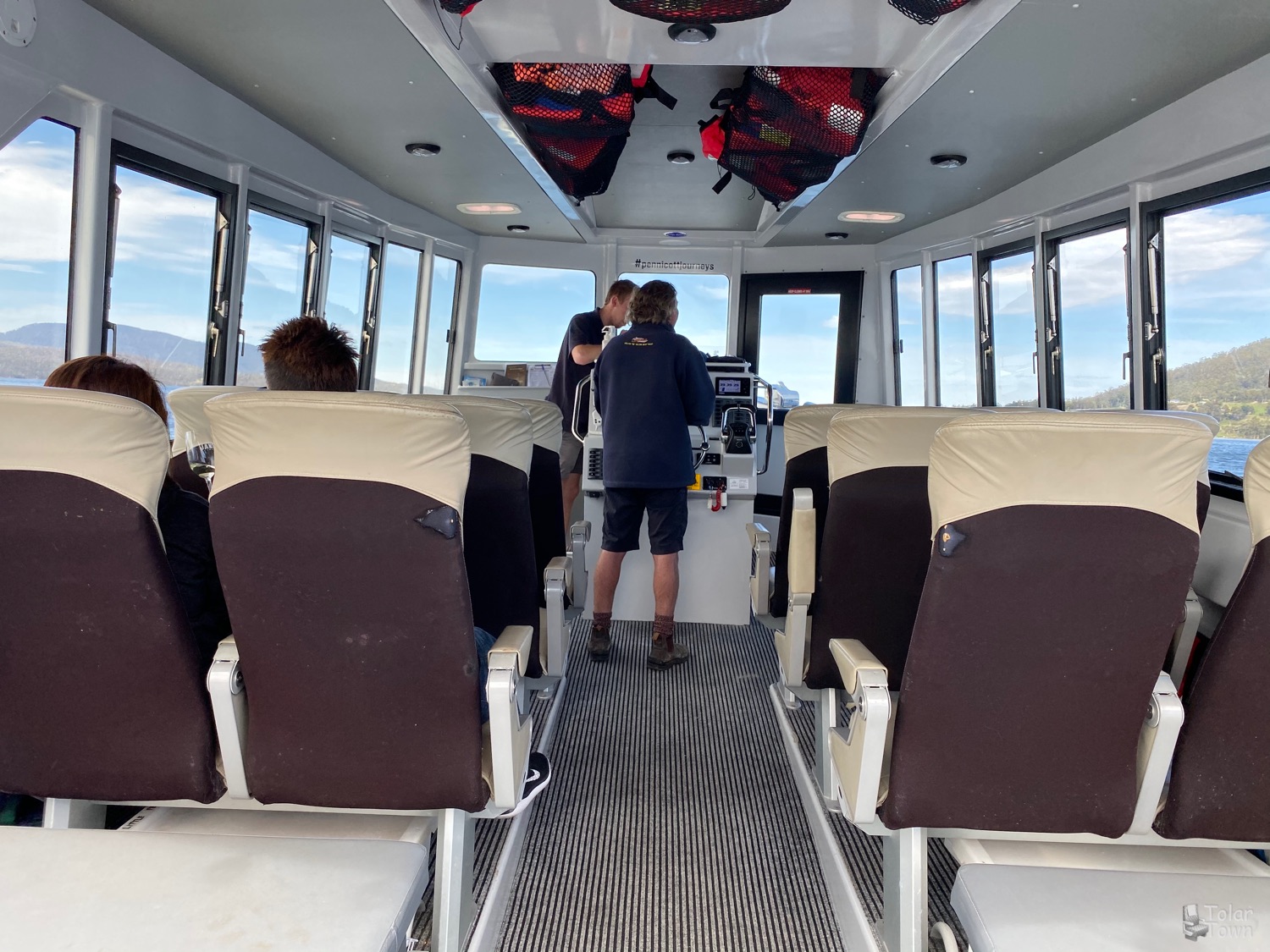 Inside the ship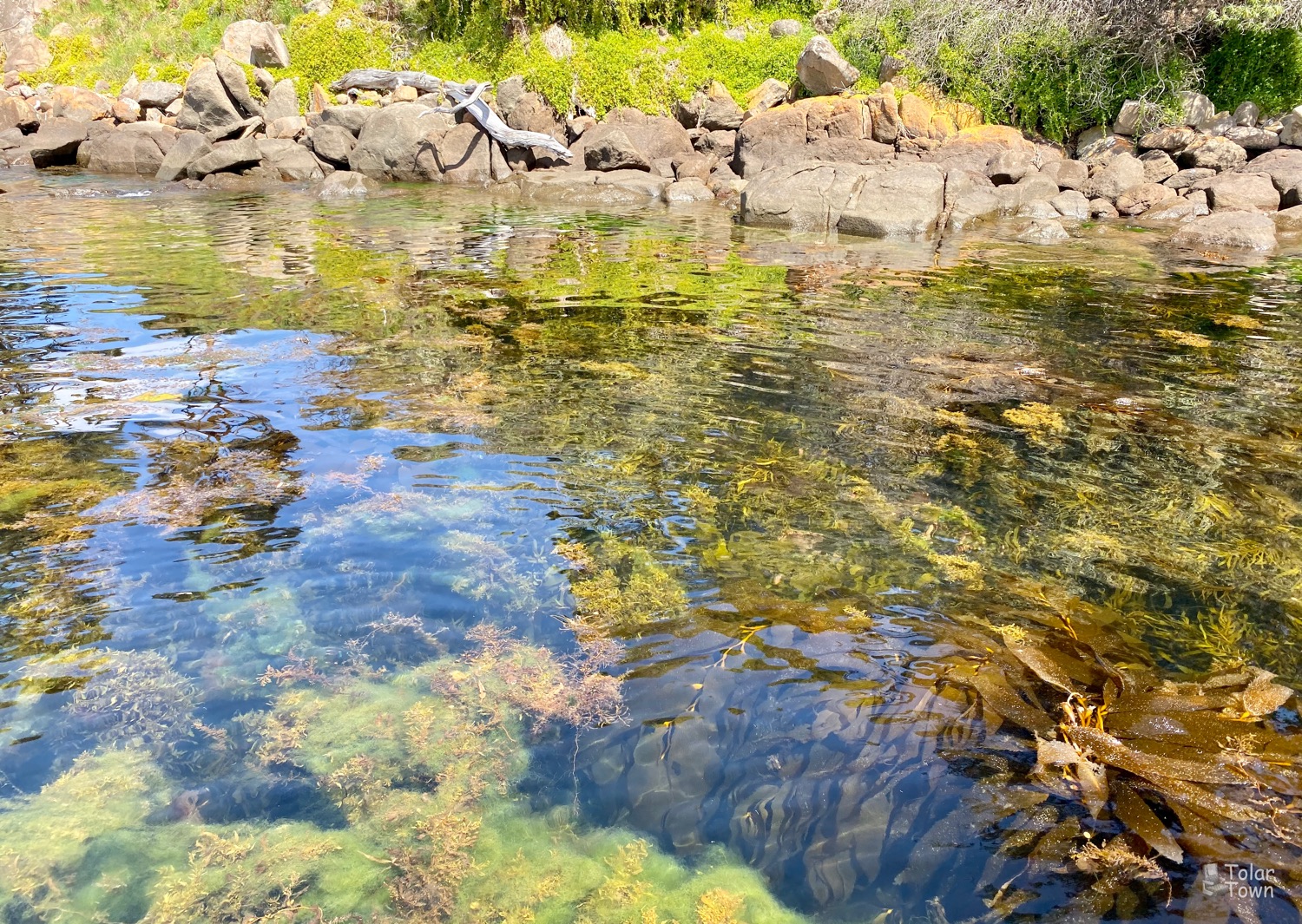 Sea life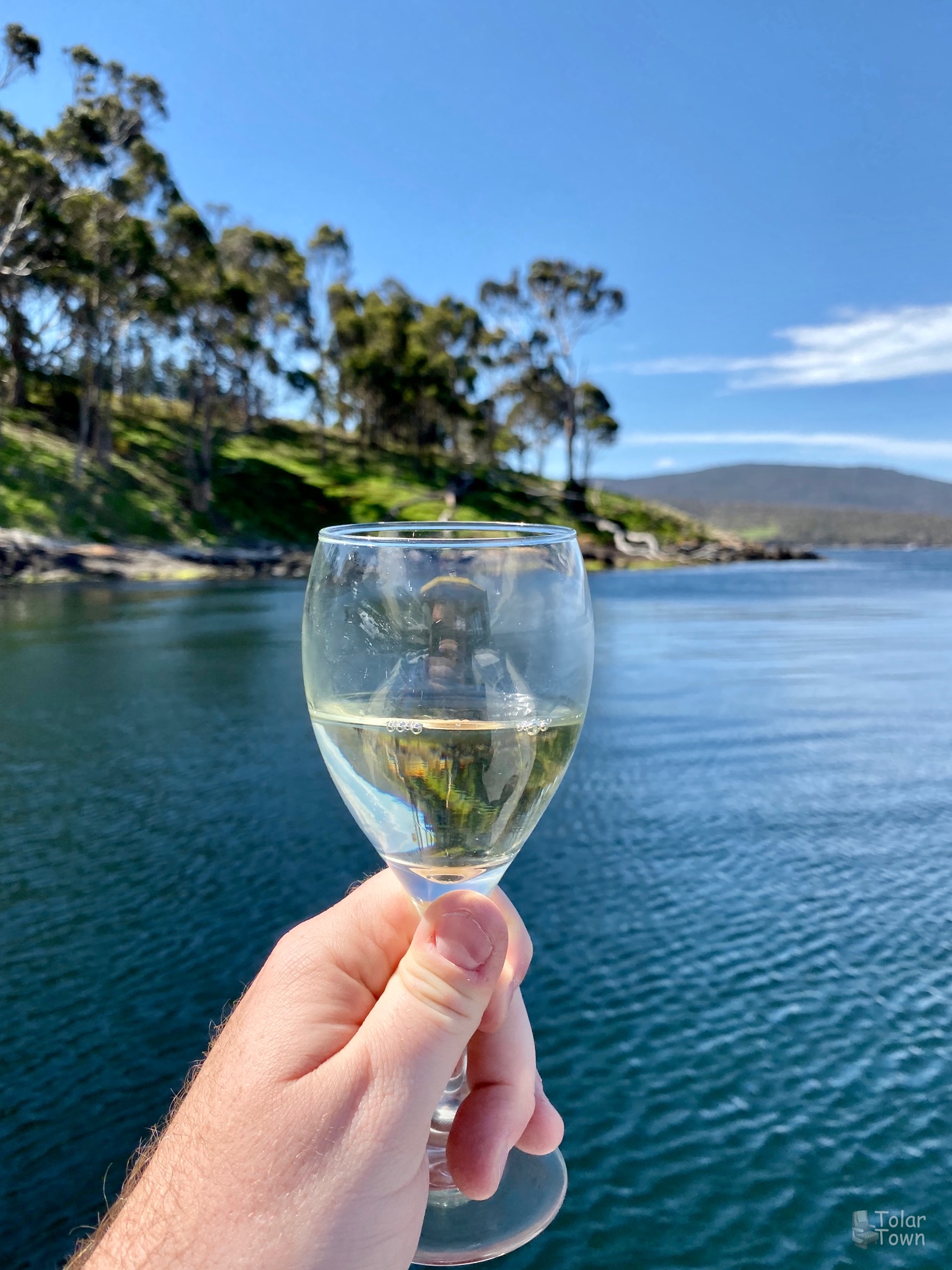 Chardonnay views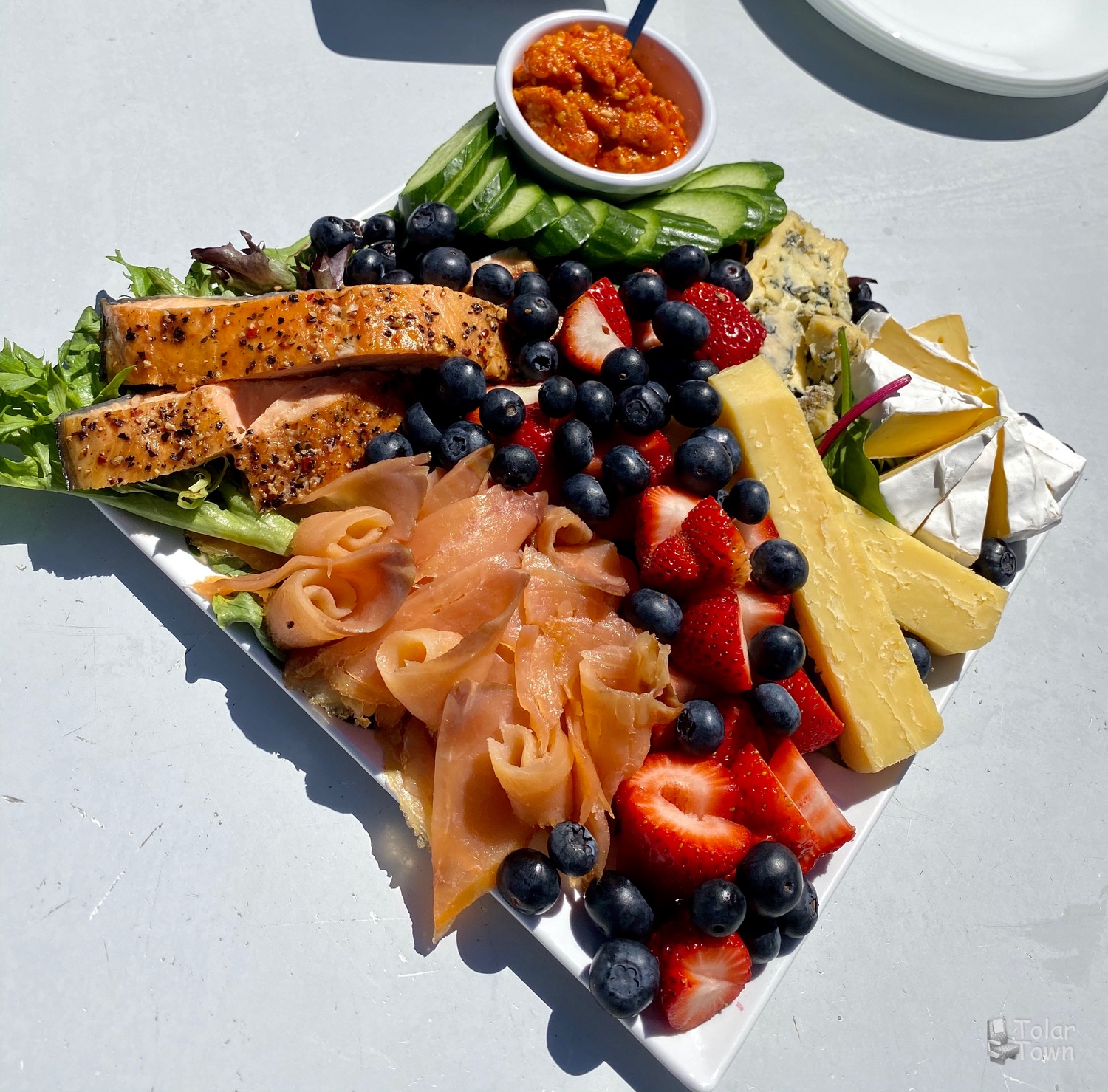 Appetizers: strawberries, blueberries, cucumber, hot-smoked salmon, cold-smoked salmon, brie, blue cheese, cheddar.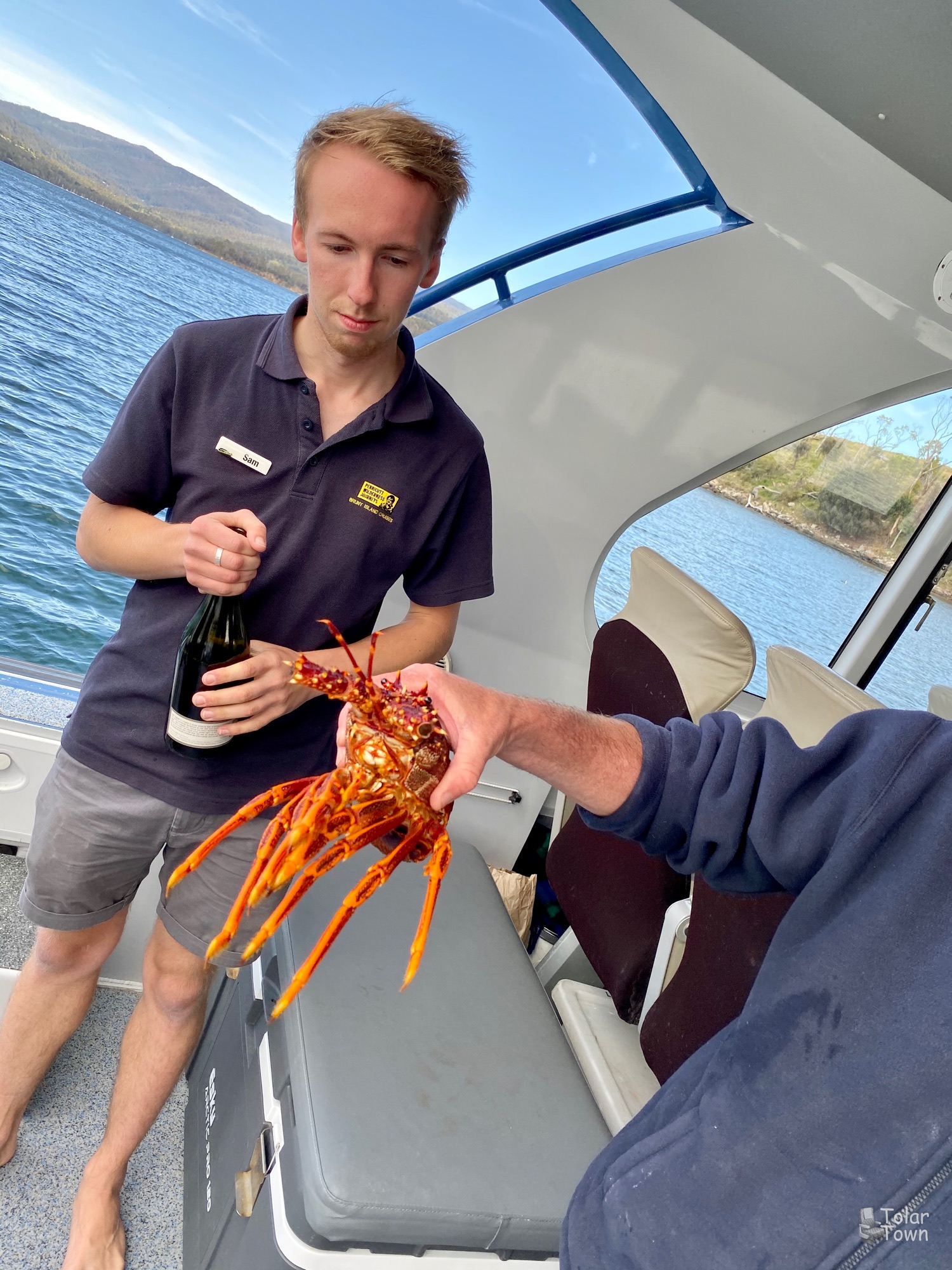 Rock lobster, with Sam & Hugh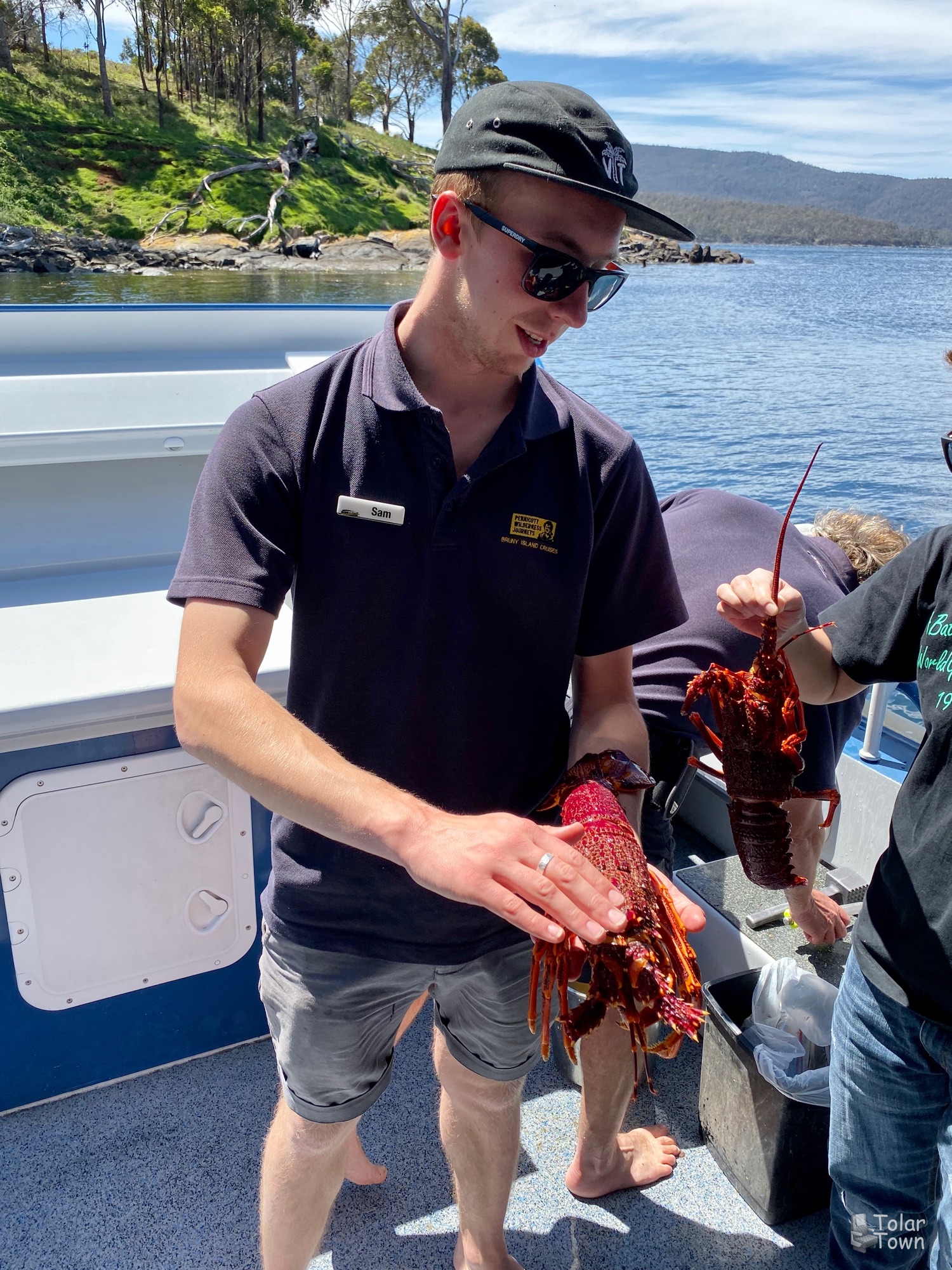 Sam petting the rock lobster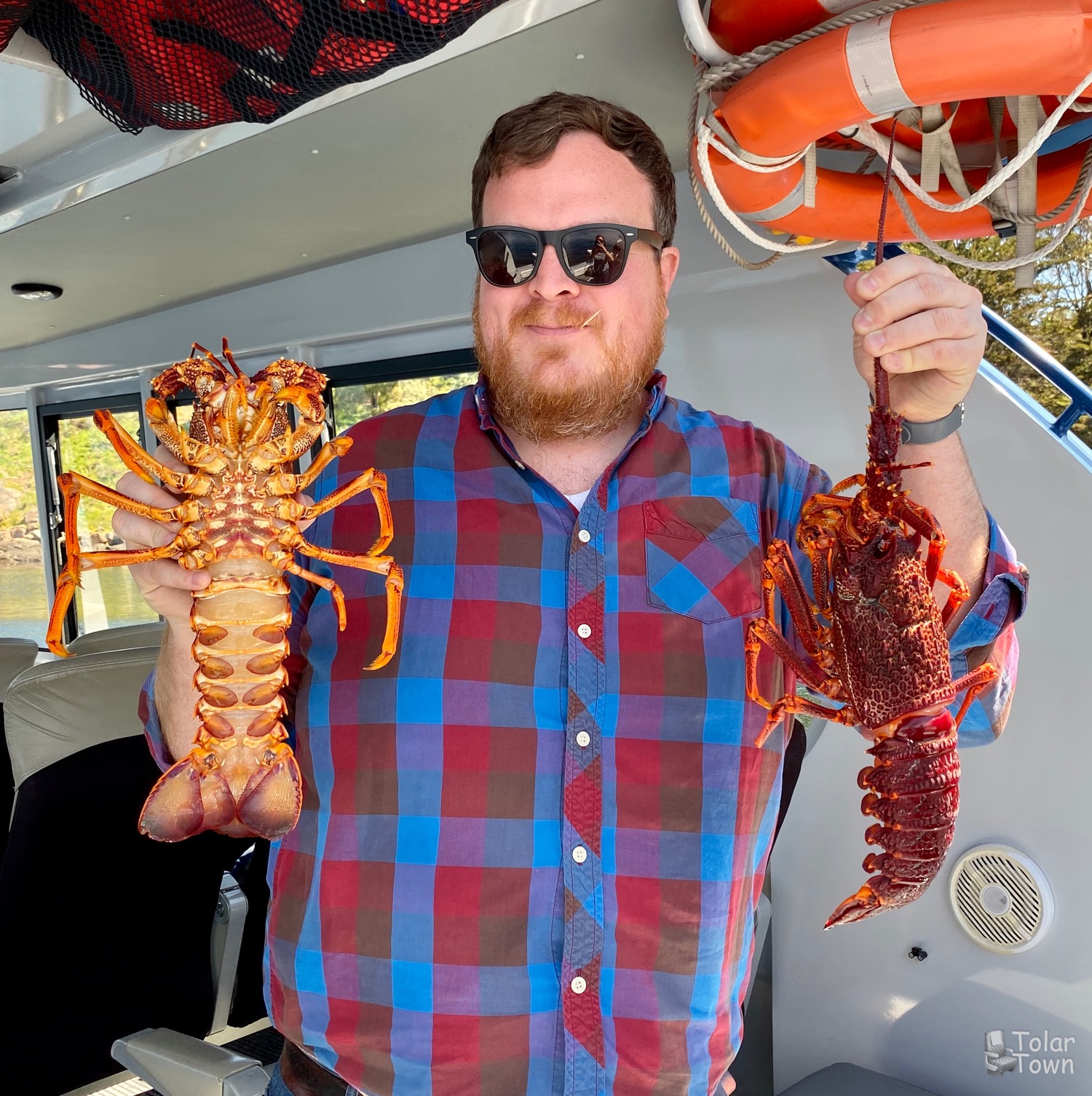 Me holding the rock lobster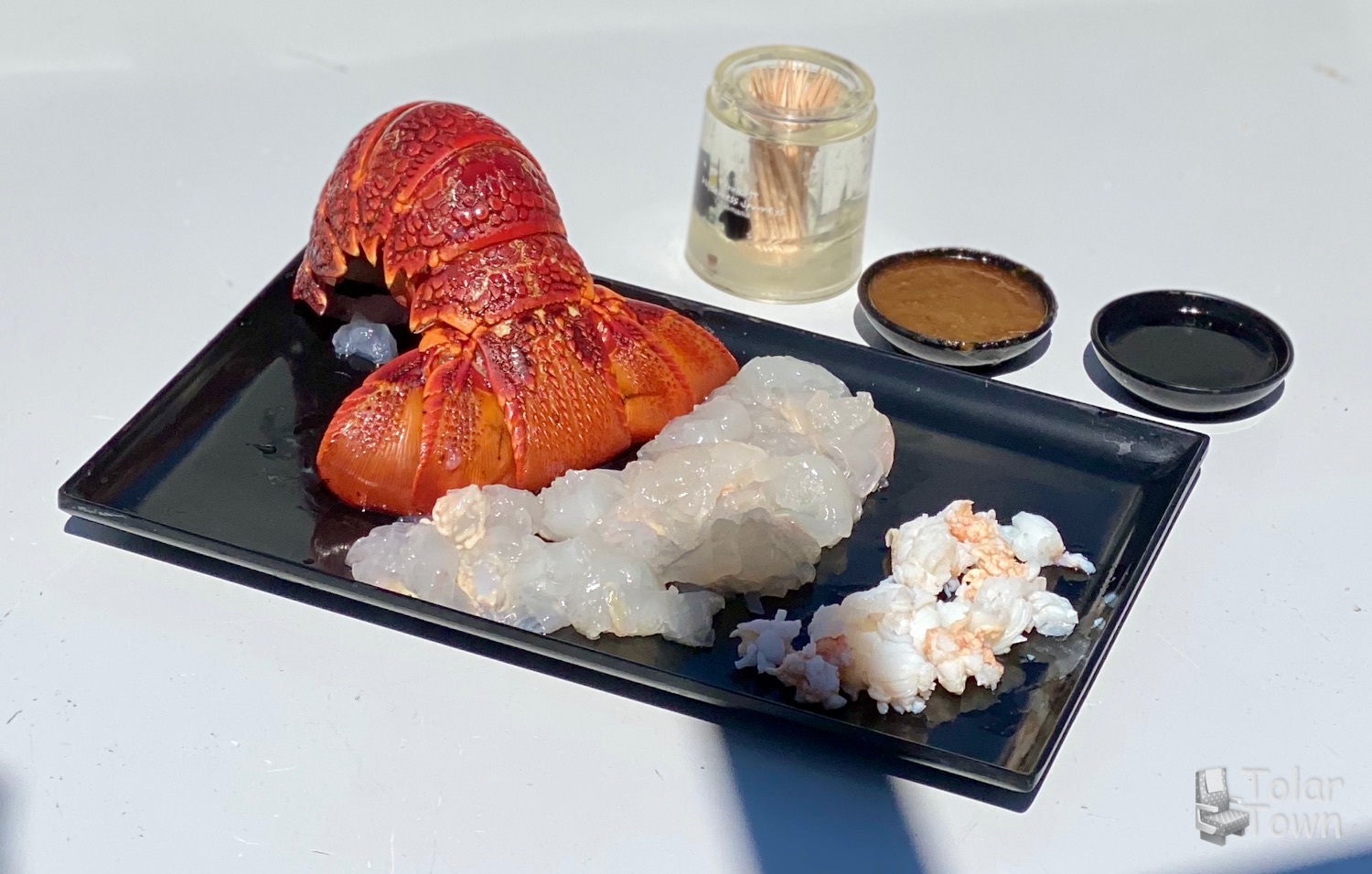 Rock lobster, raw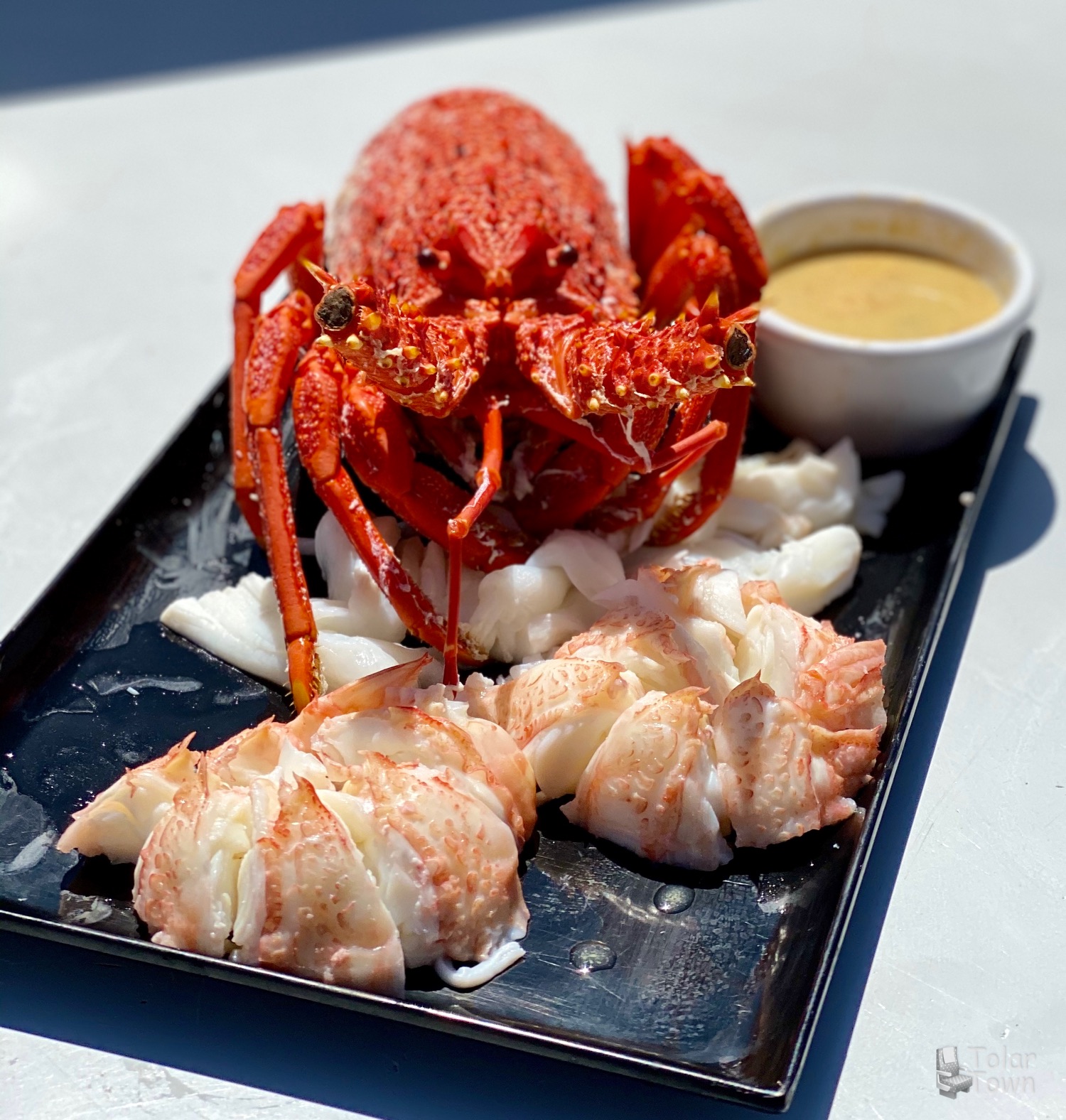 Rock lobster, poached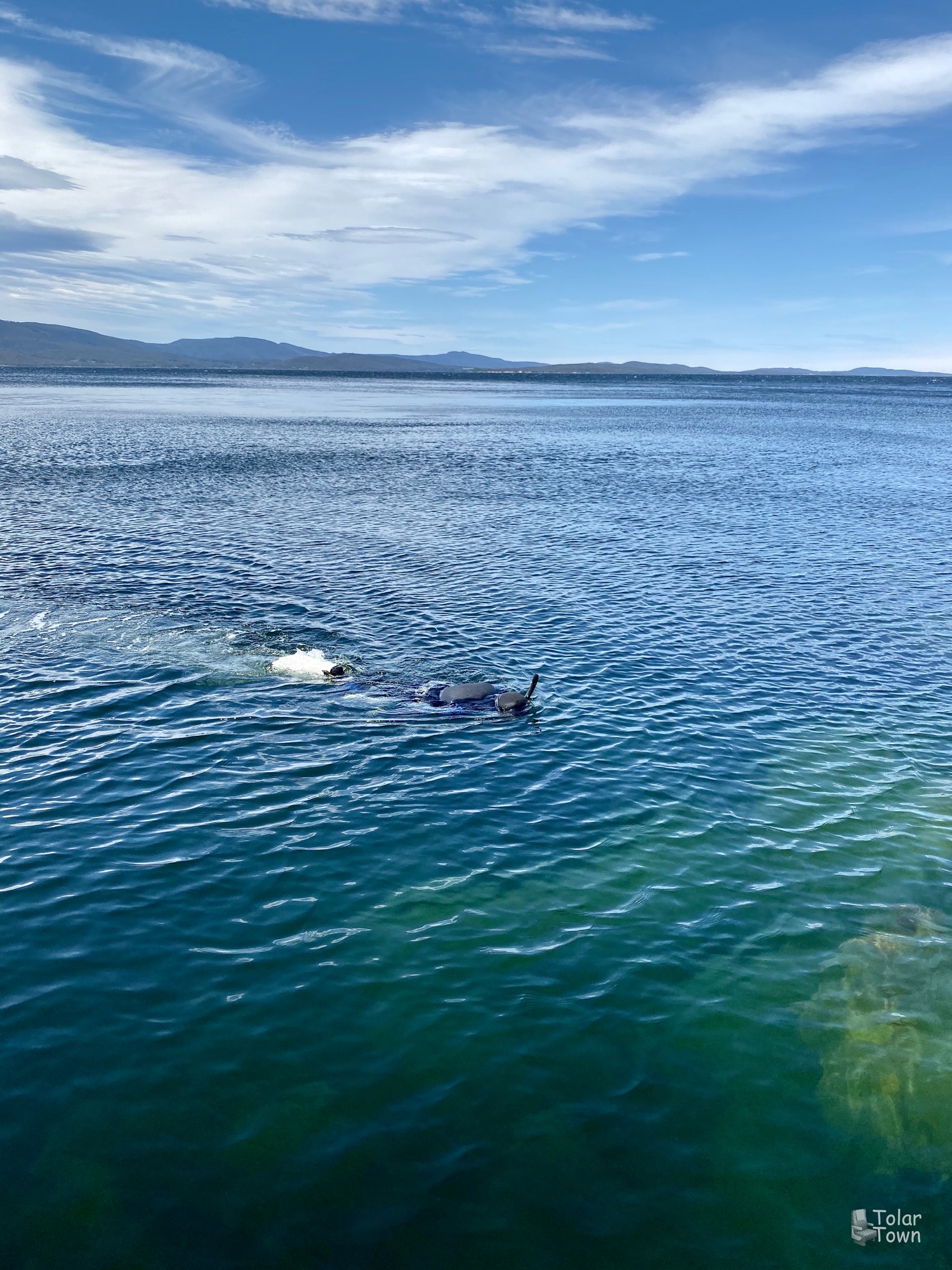 Hugh diving for seafood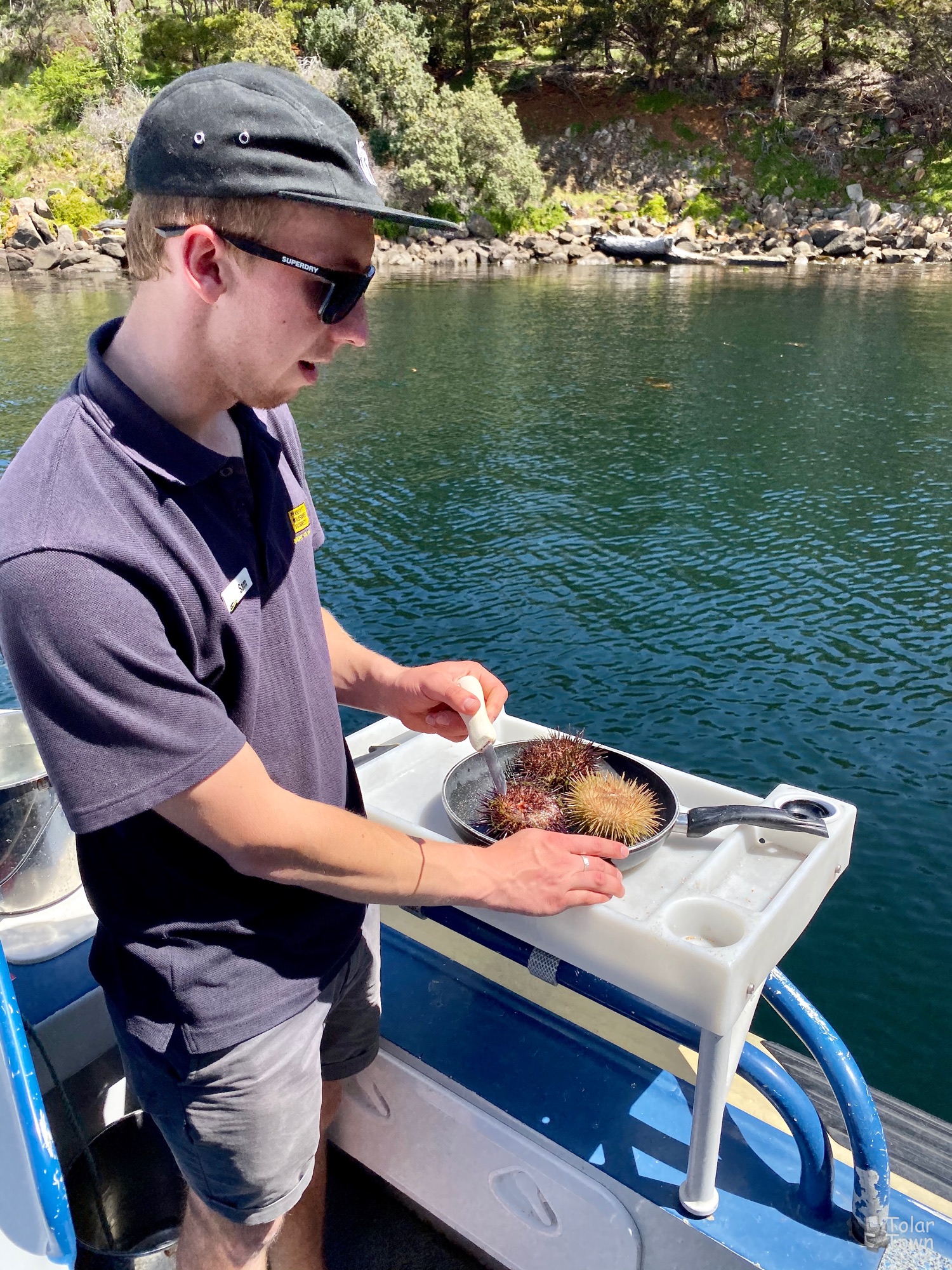 Sam showing us the sea urchins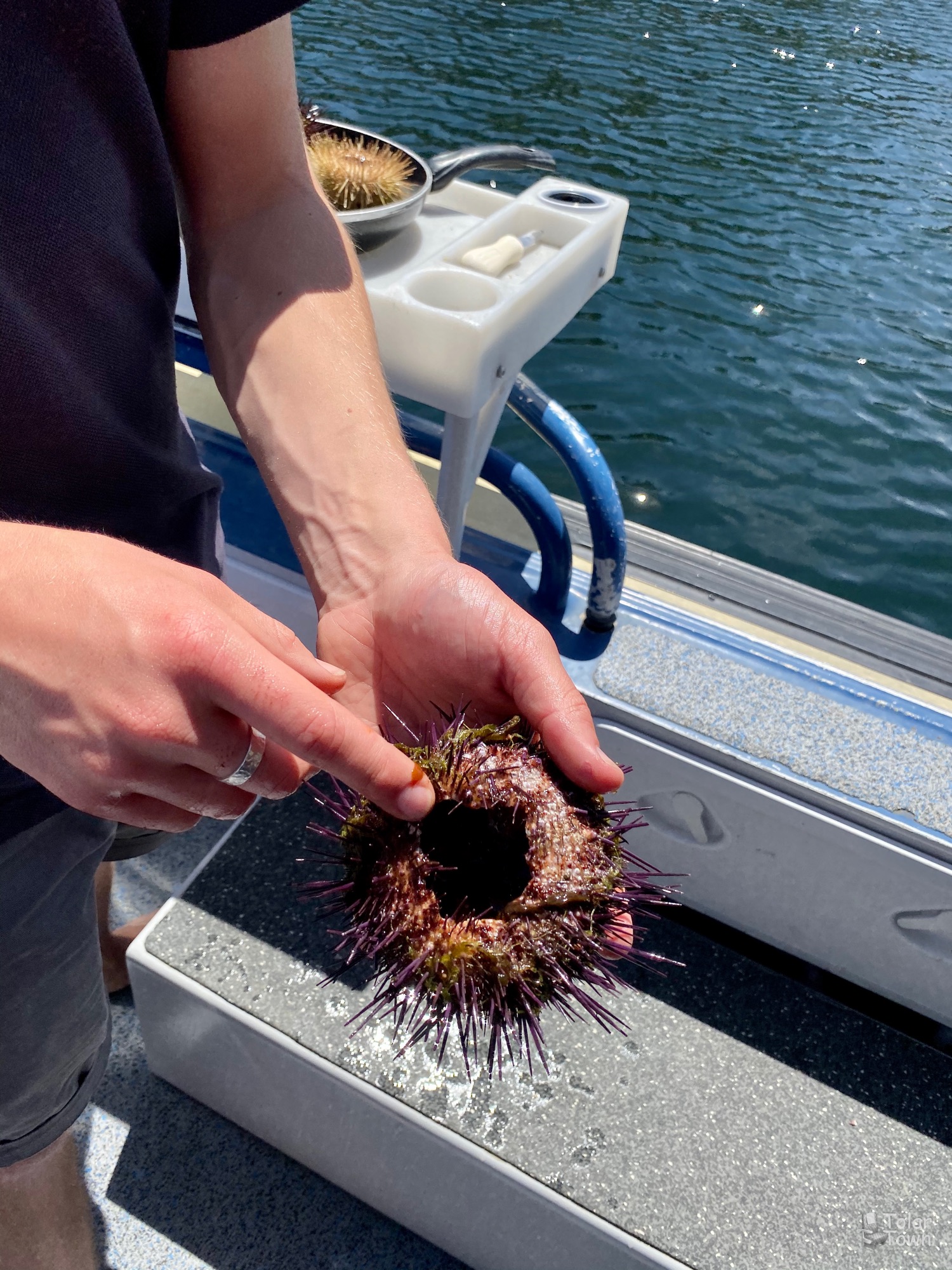 Prep'ing the sea urchin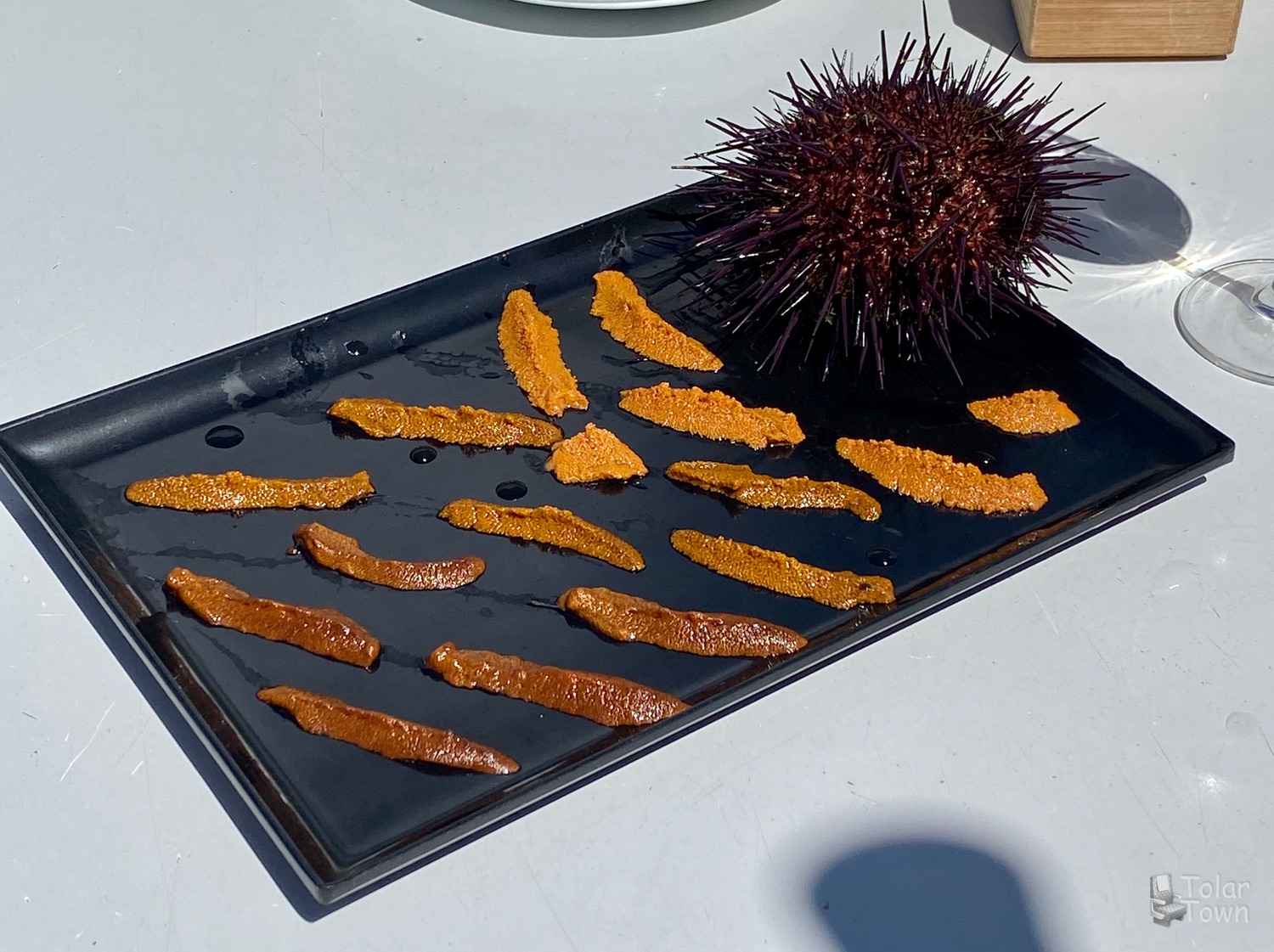 Fresh, raw sea urchin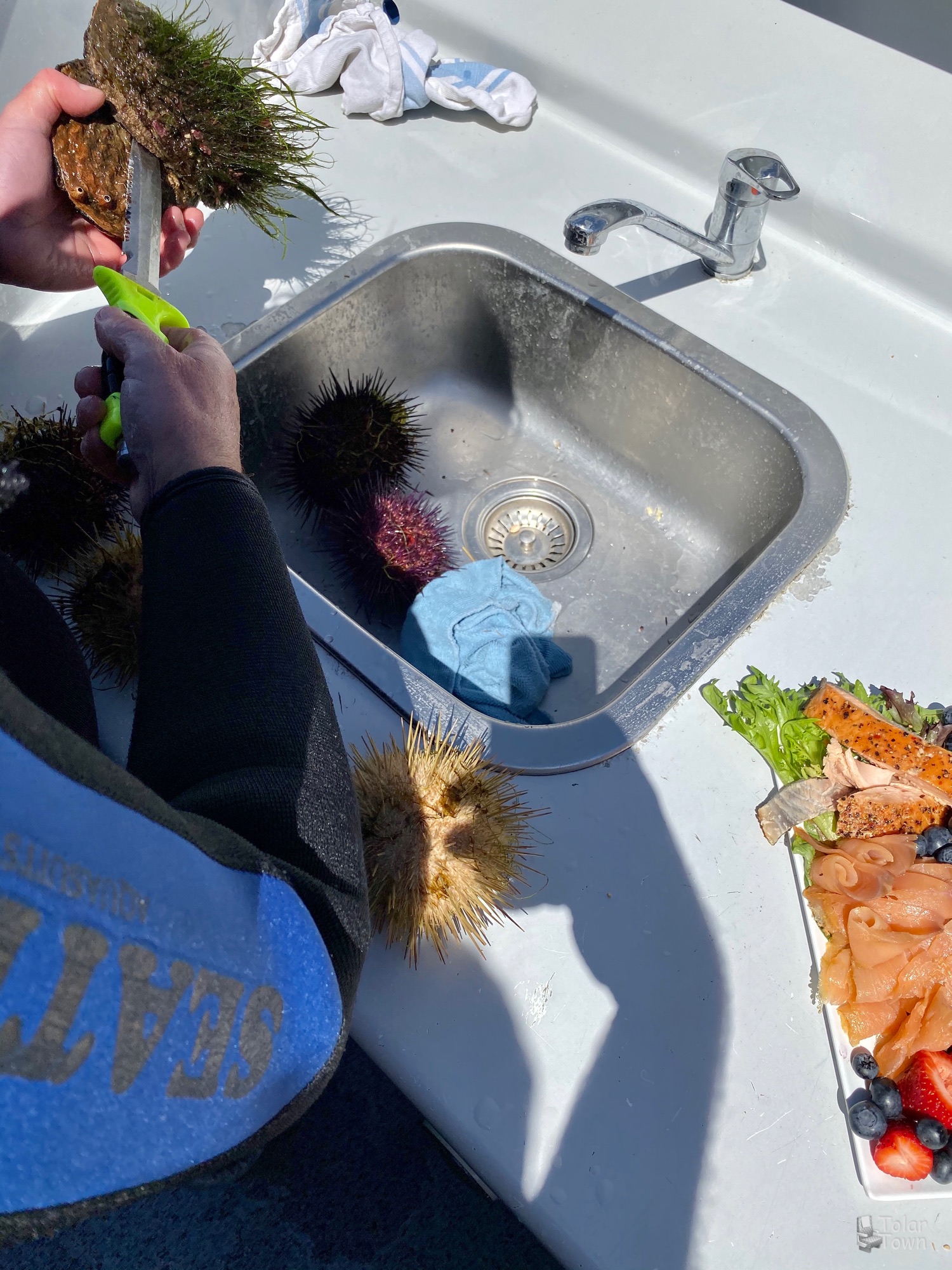 Prep'ing the abalone
Sam taking a mallet to the abalone.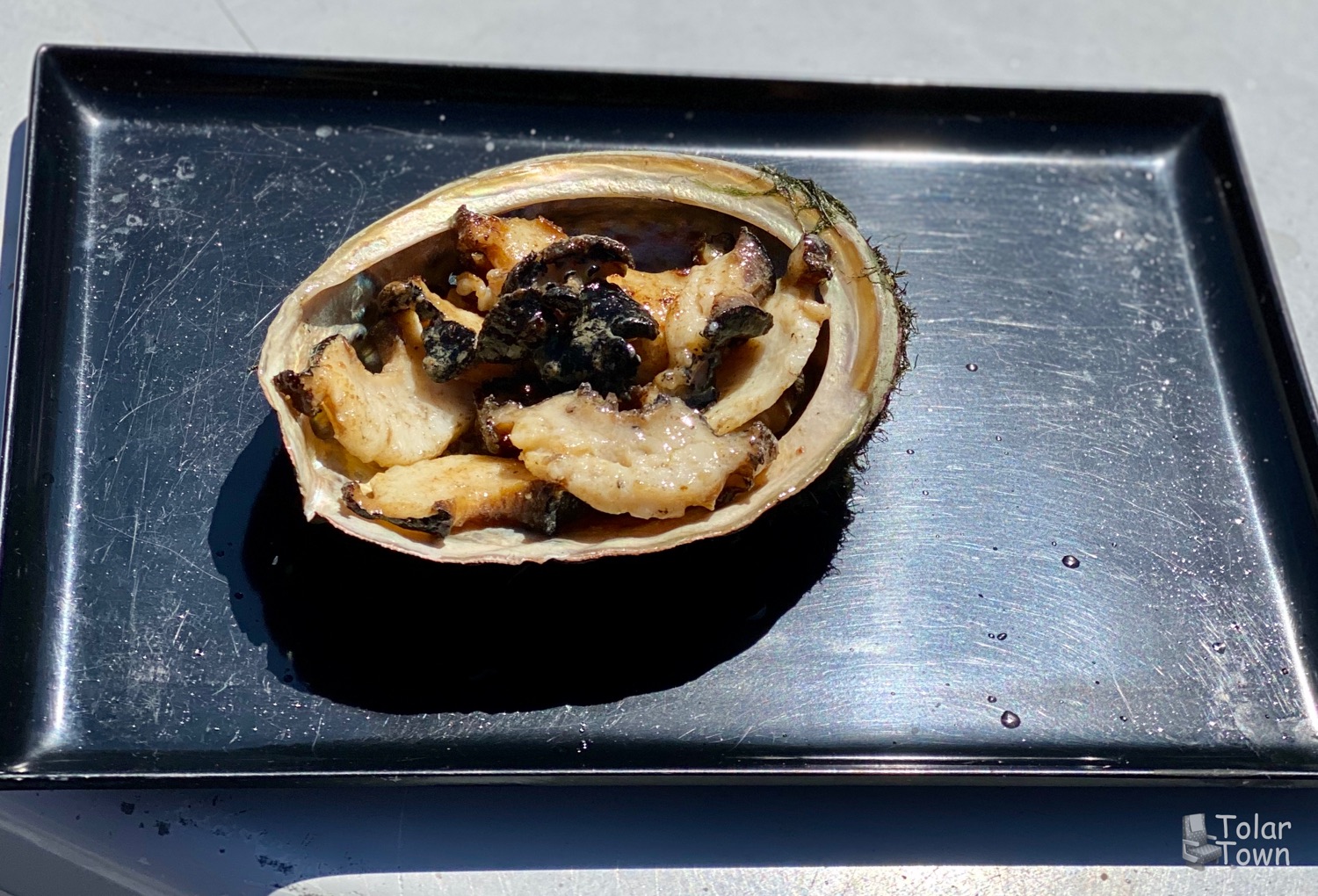 Abalone, poached in butter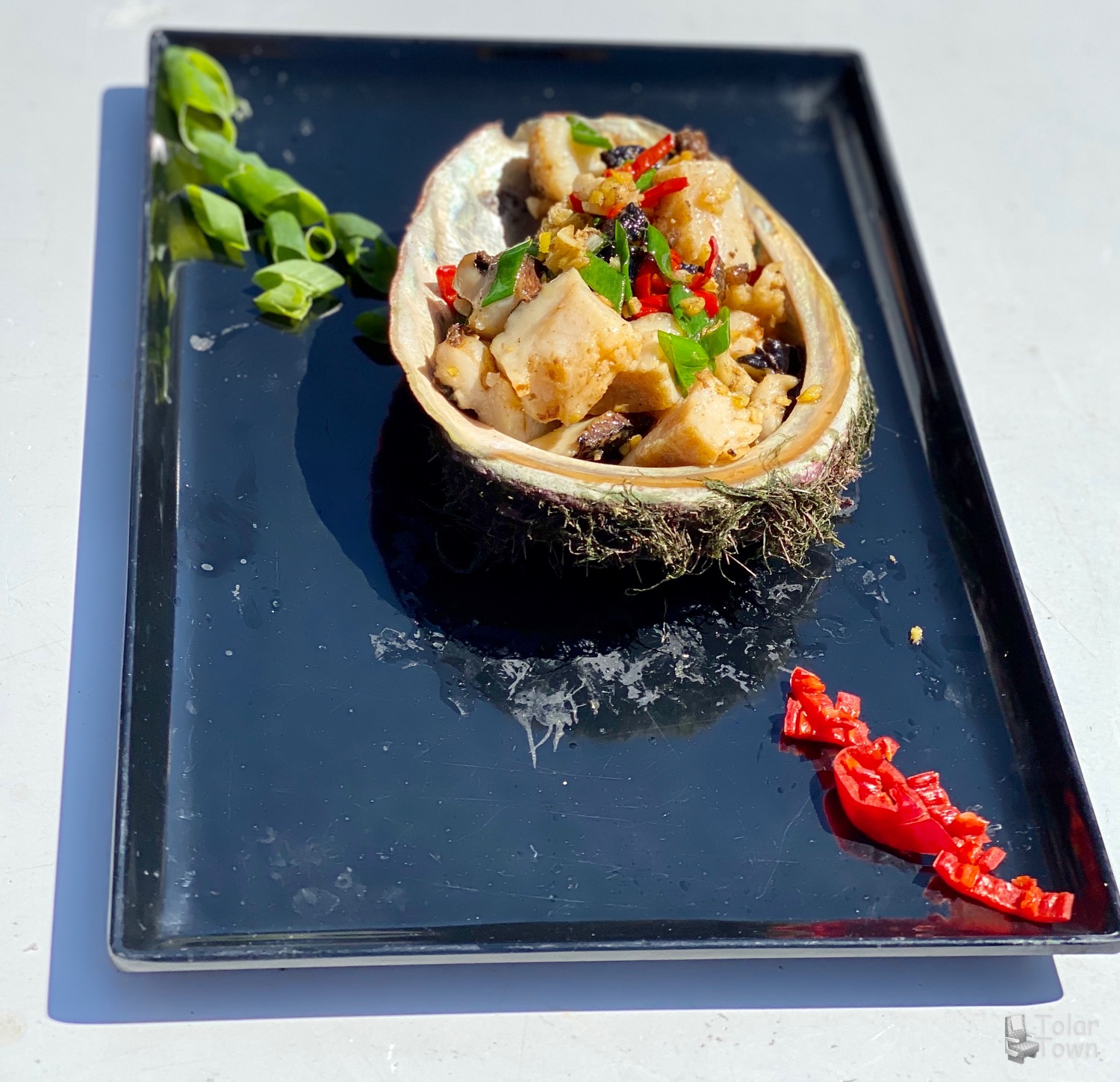 Abalone, sautéed with scallions, ginger, chilis, garlic.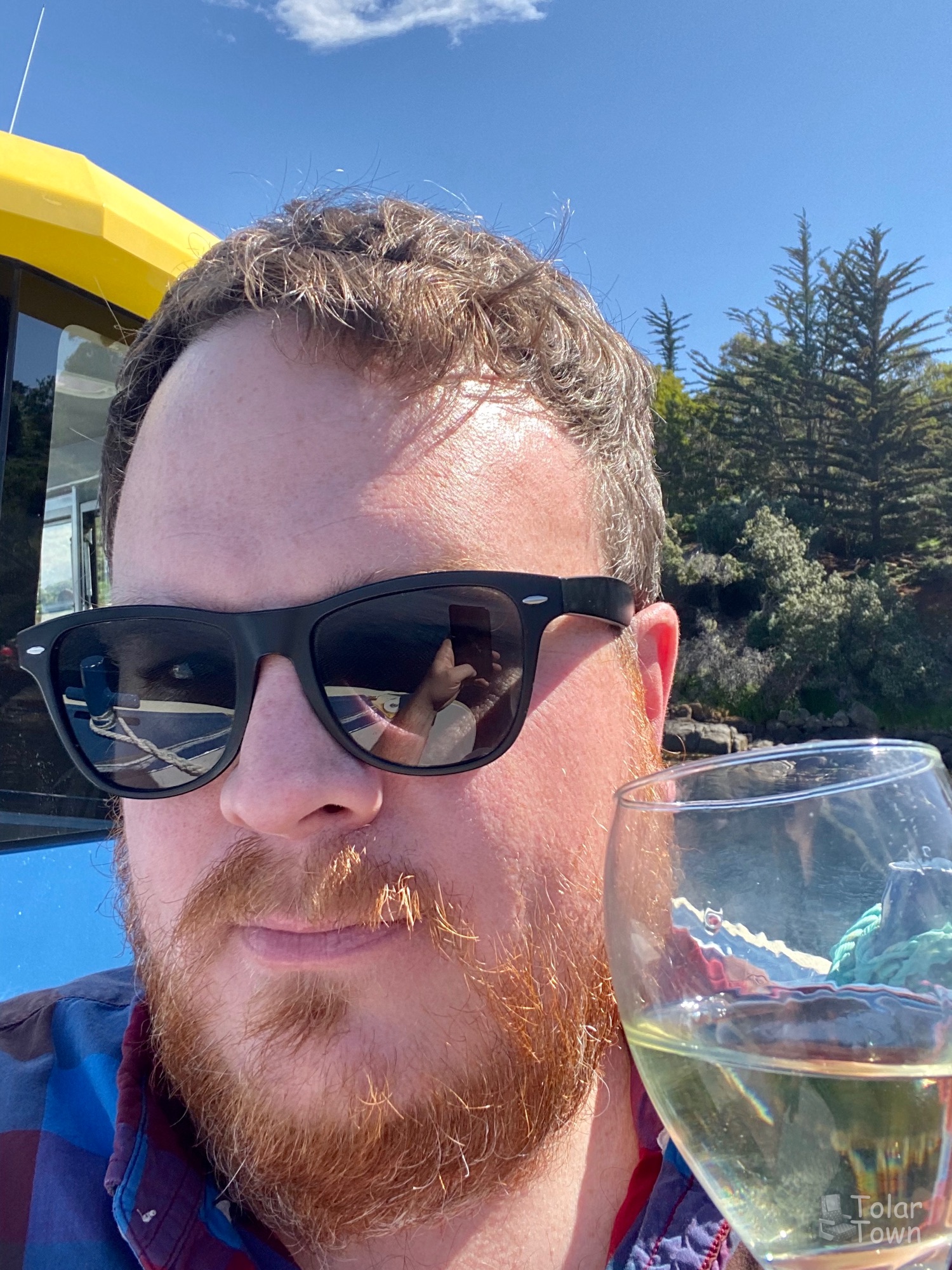 Chardonnay selfie