Traveling from Vallejo to Melbourne
Three airplanes and an airbnb
Starting Sunday afternoon California time, I took a Lyft from Vallejo to Sacramento airport, where I endured a 5 hour delay in taking off. We made it to Los Angeles, just in time for me to sprint across two terminals and take a shuttle bus to make it for my next leg from LA to Sydney. Delta's "Premium Select" was very comfortable with a fairly large TV screen, good food & wine, and quality service from our flight attendants. I surprised myself by sleeping for a few hours on the flight. Customs in Sydney was a breeze, and I rechecked my luggage with Virgin Australia and made it through security in time to freshen myself up and have a sandwich & coffee before flying on to Melbourne, where I landed midday on Tuesday. A short Uber right got me to my Airbnb in Fitzroy, where I will be staying for the next few weeks. I dropped off my luggage and checked out the place for a bit before heading across the street to Grace Cafe for a "sanga" (aka a sandwich; I have a lot to learn!).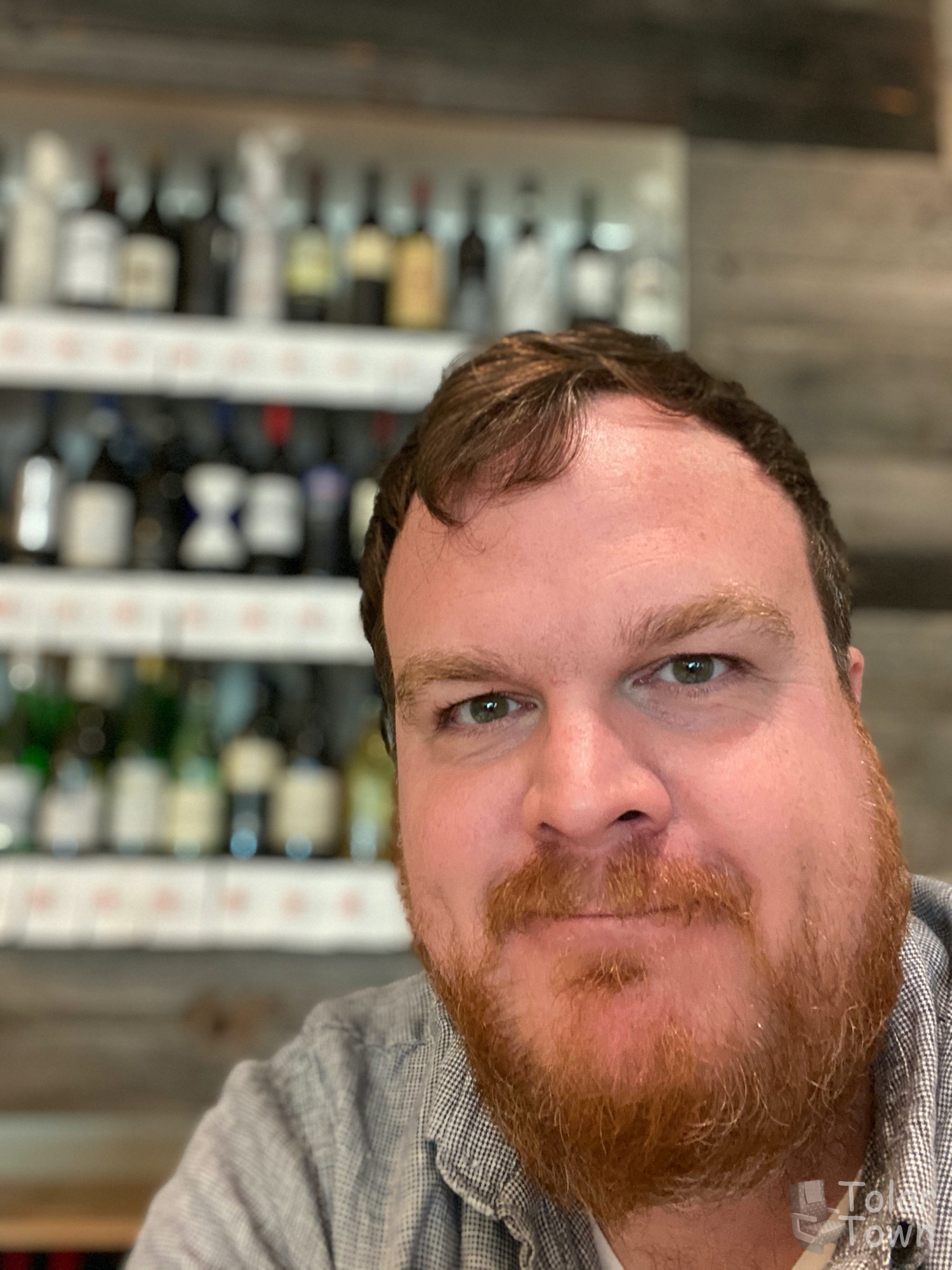 A sandwich & a glass of wine before sitting in the Sacramento airport for hours on end while Delta had a "maintenance" issue with our plane.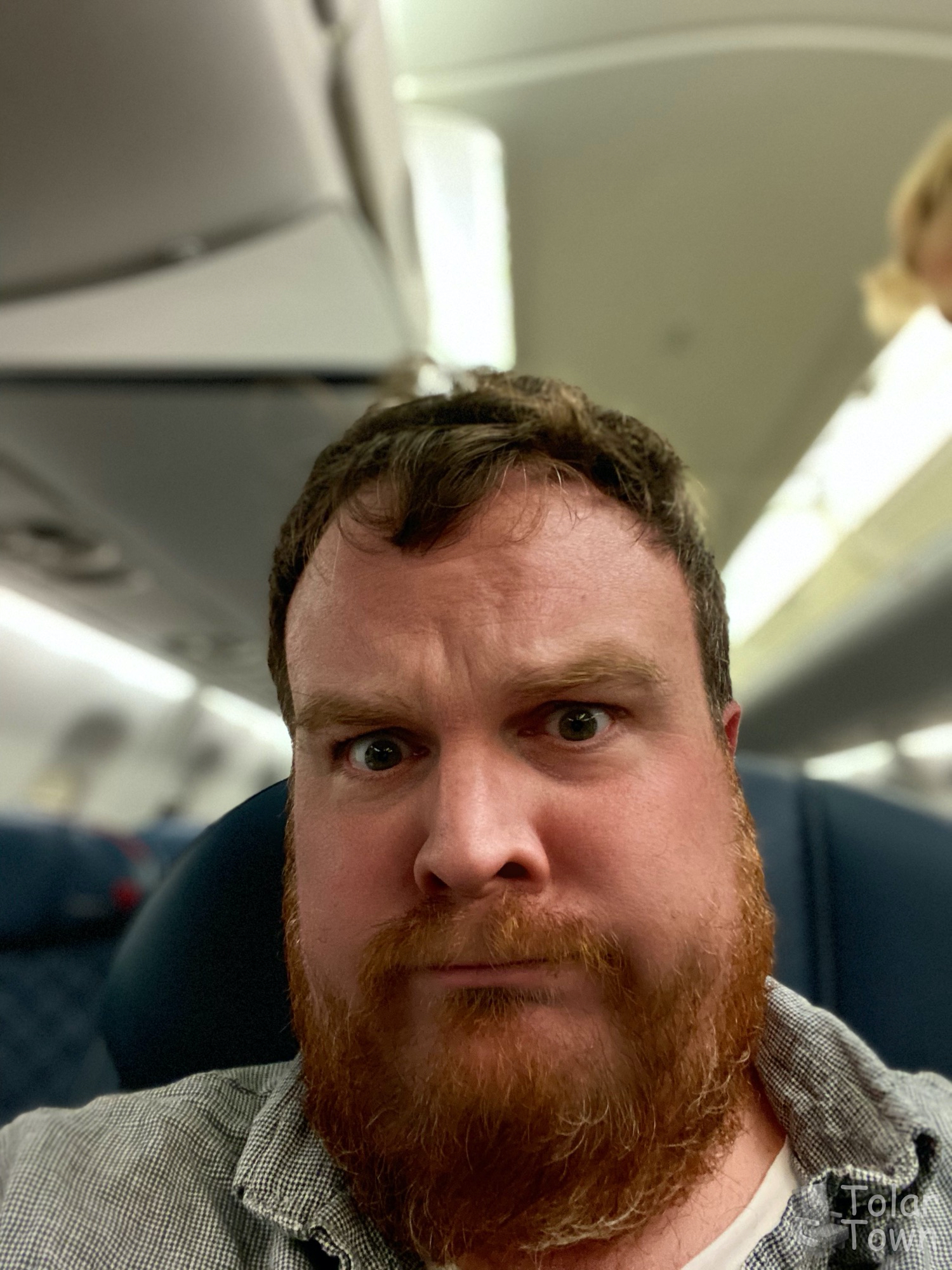 On board Delta's flight from Sacramento to LA. I wasn't too happy after spending the previous hours worrying when we would finally get to fly.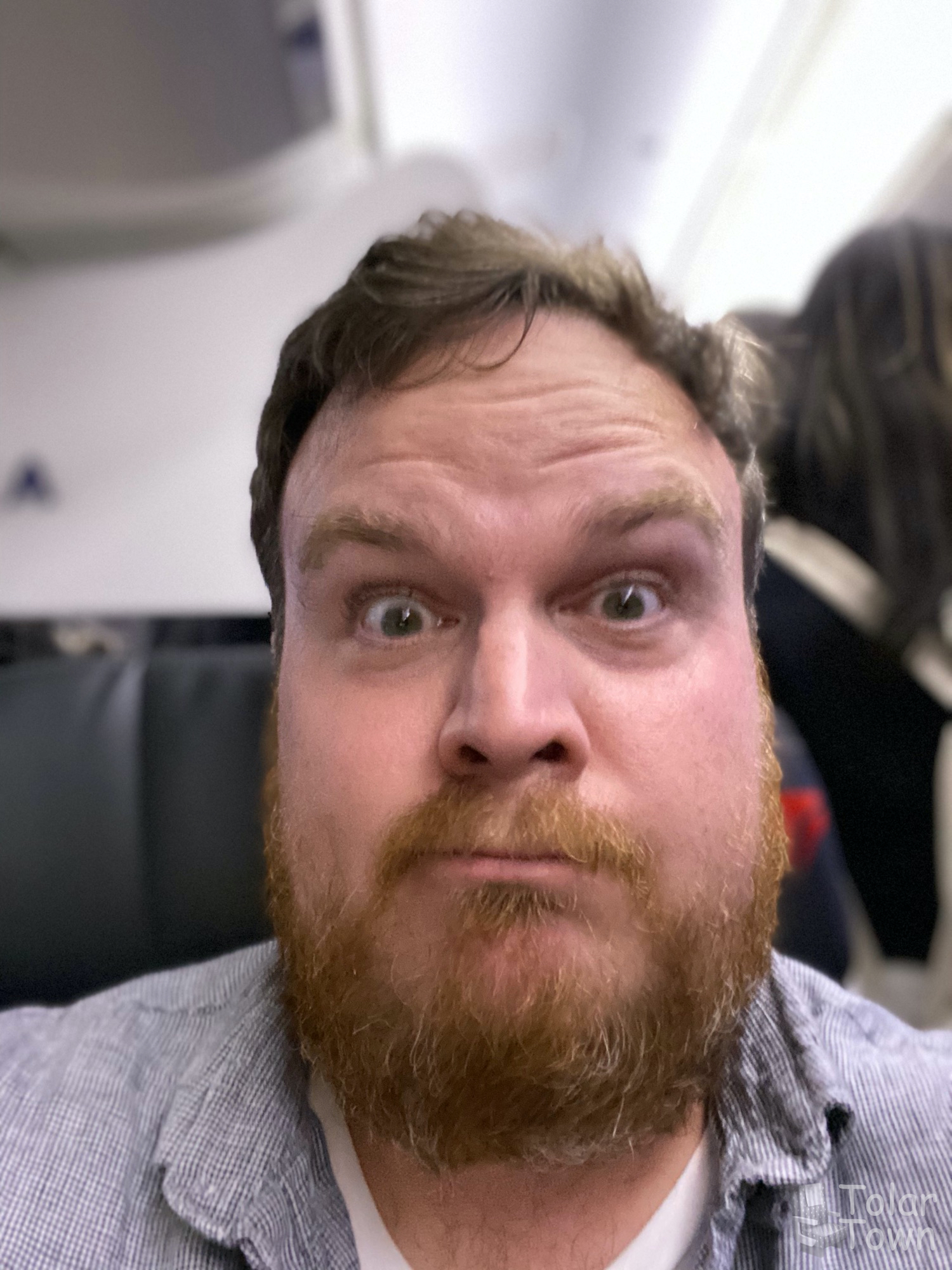 Surprised I made it onto the Delta flight from LA to Sydney.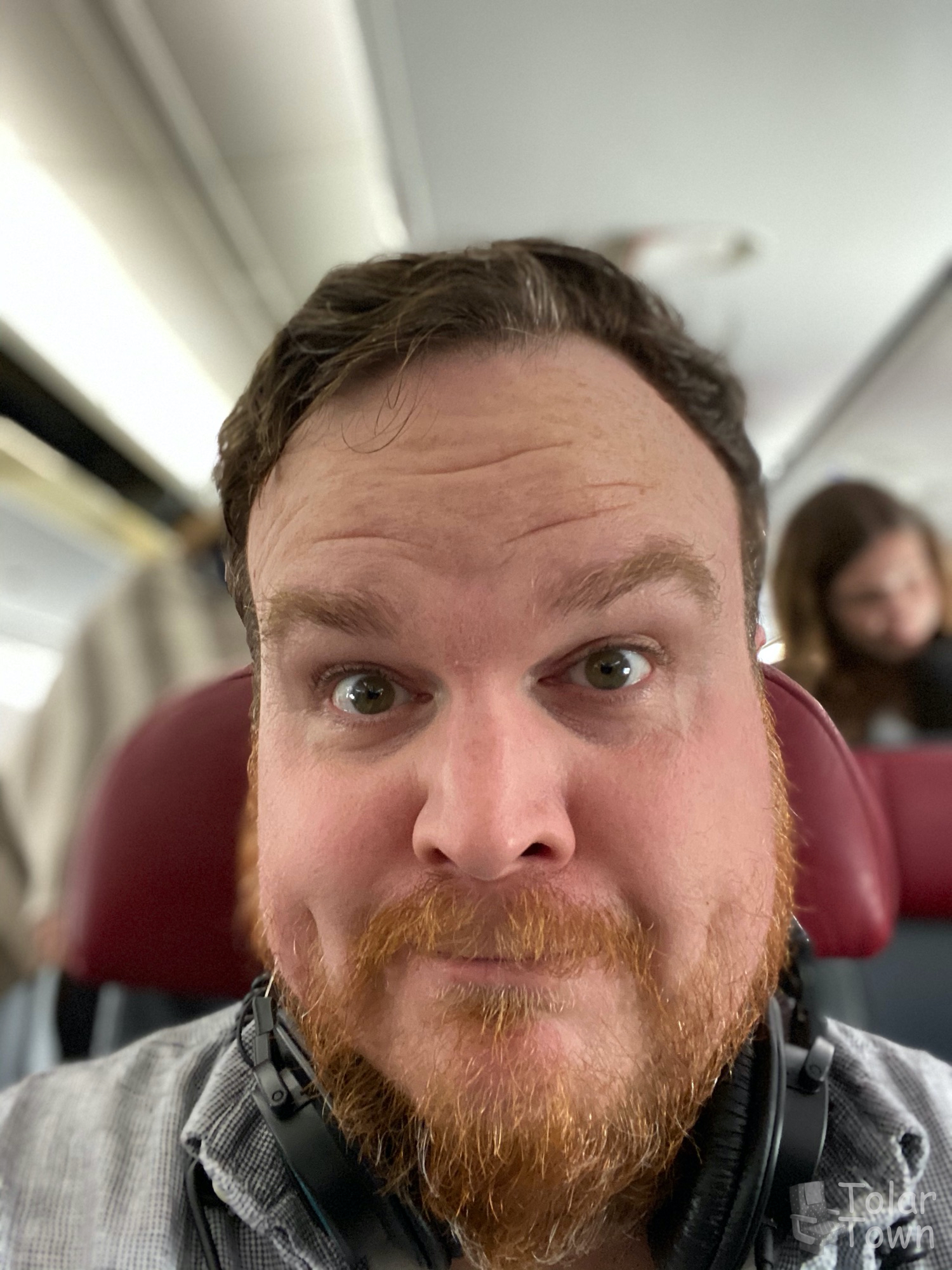 Delighted to be on the final leg: Virgin Australia from Sydney to Melbourne.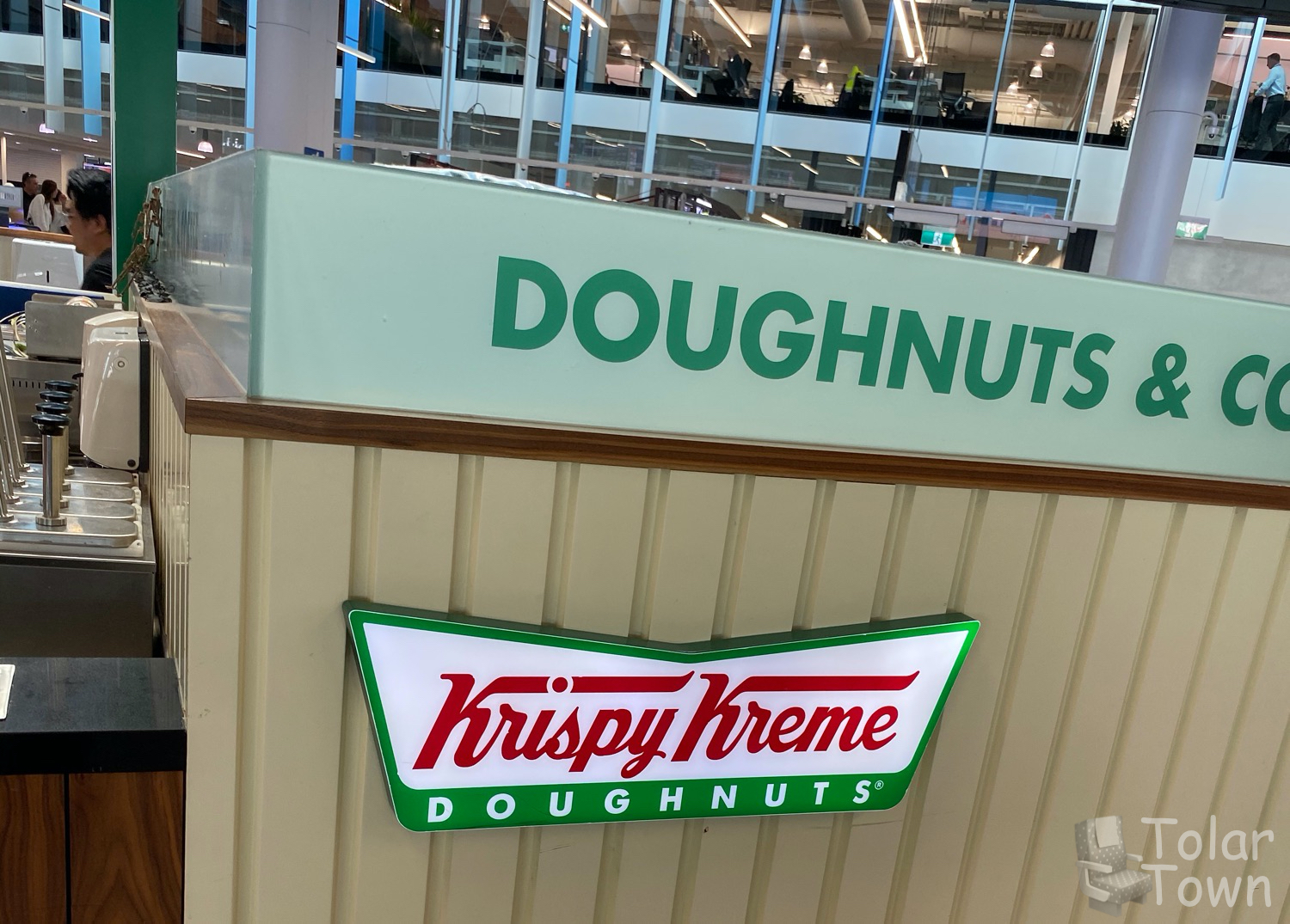 Who knew that Winston-Salem's own Krispy Kreme could be found in Australia?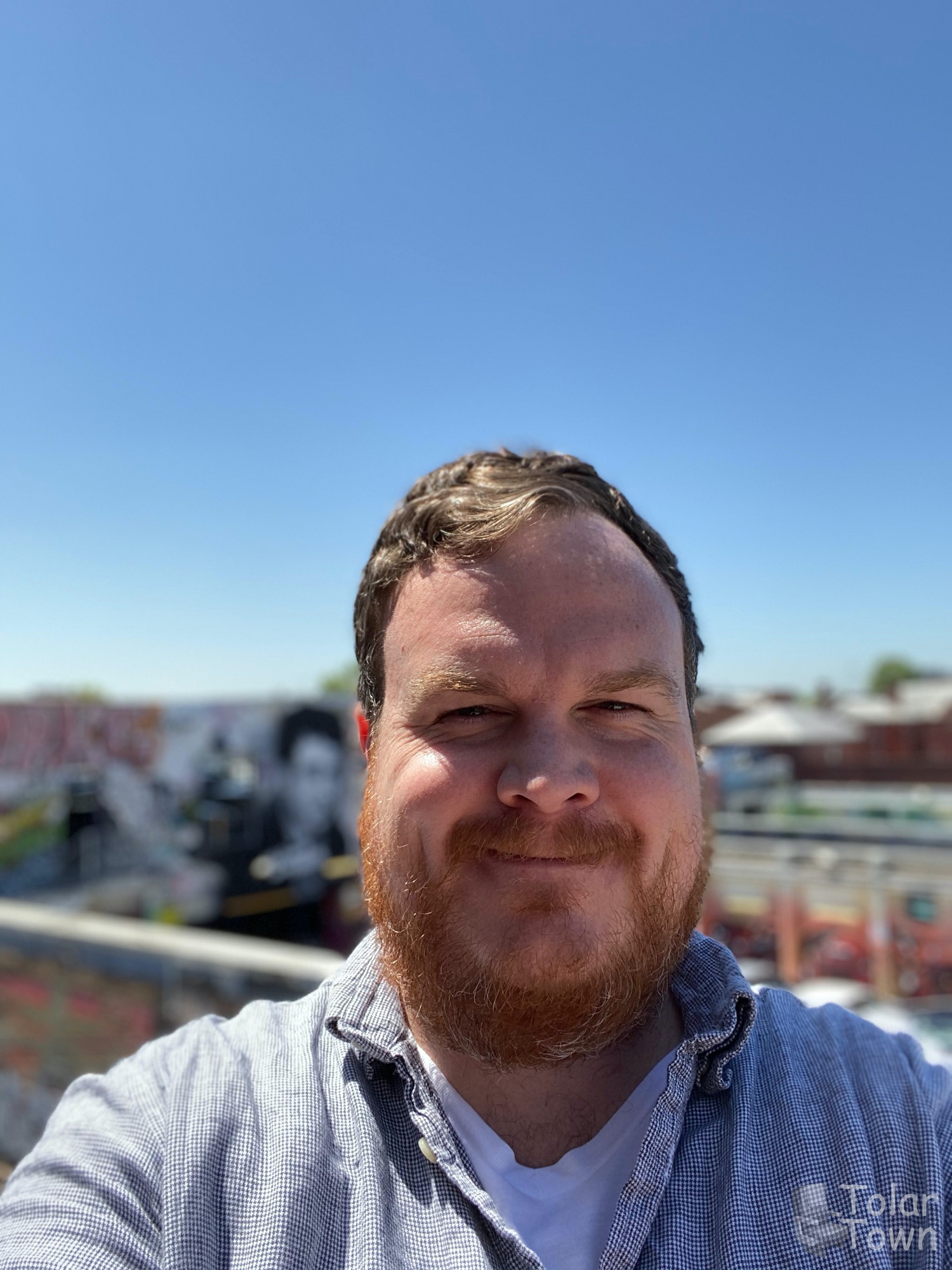 Delighted to finally be at my home away from home.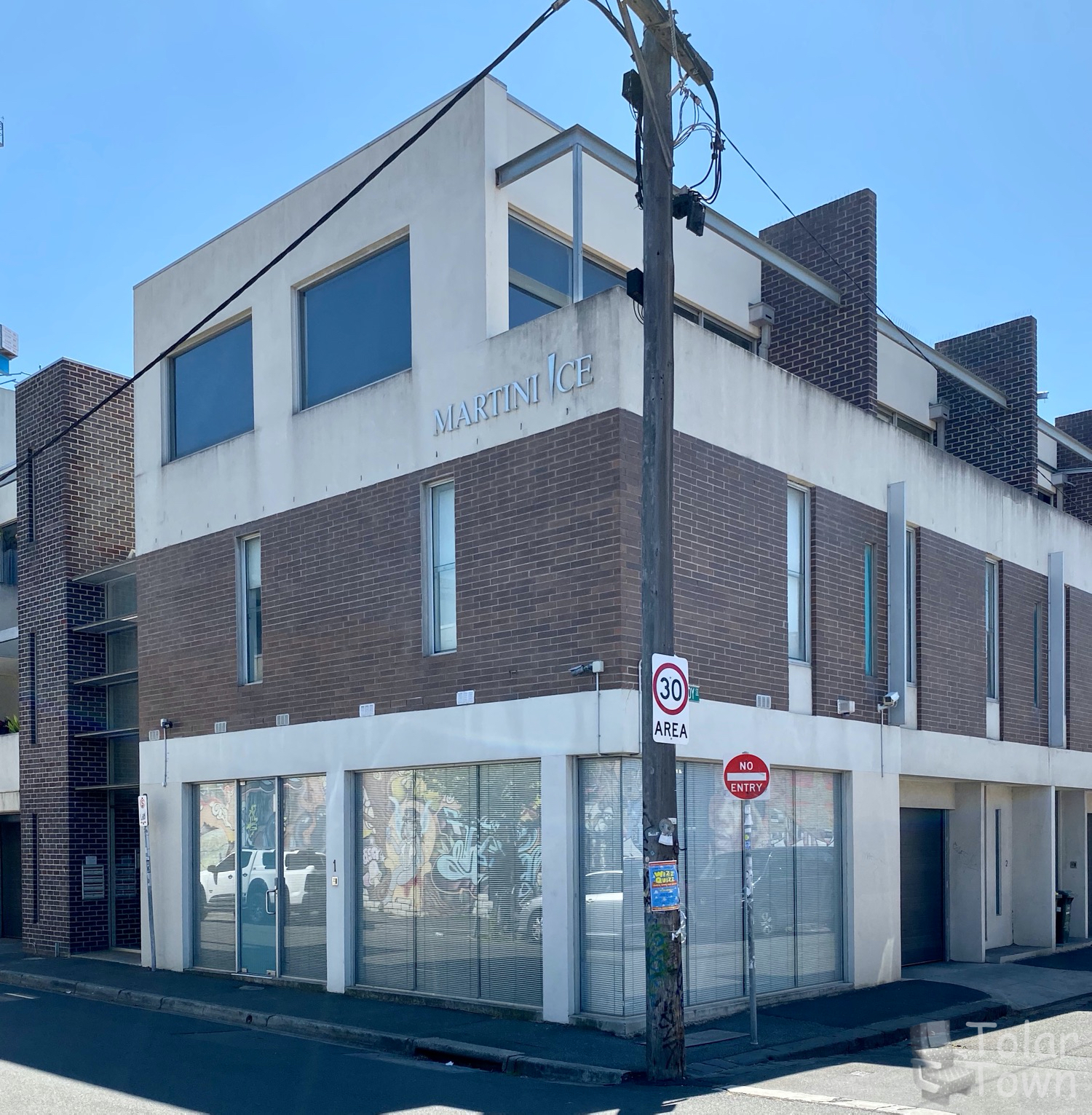 Outside my Airbnb.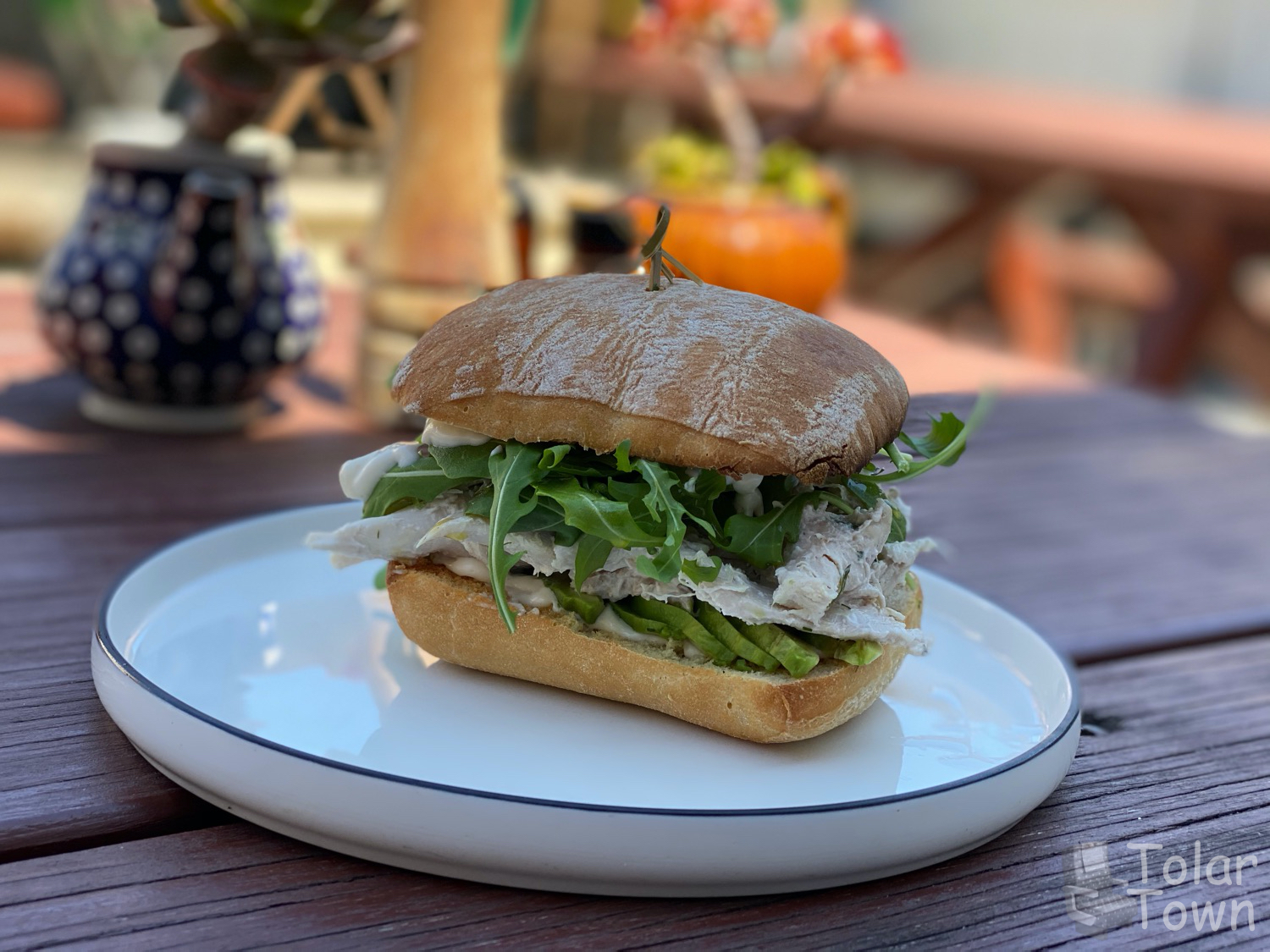 A sanga (sandwich) and coffee.